Your Elevated Essentials – A Packing List for the Luxury Digital Nomad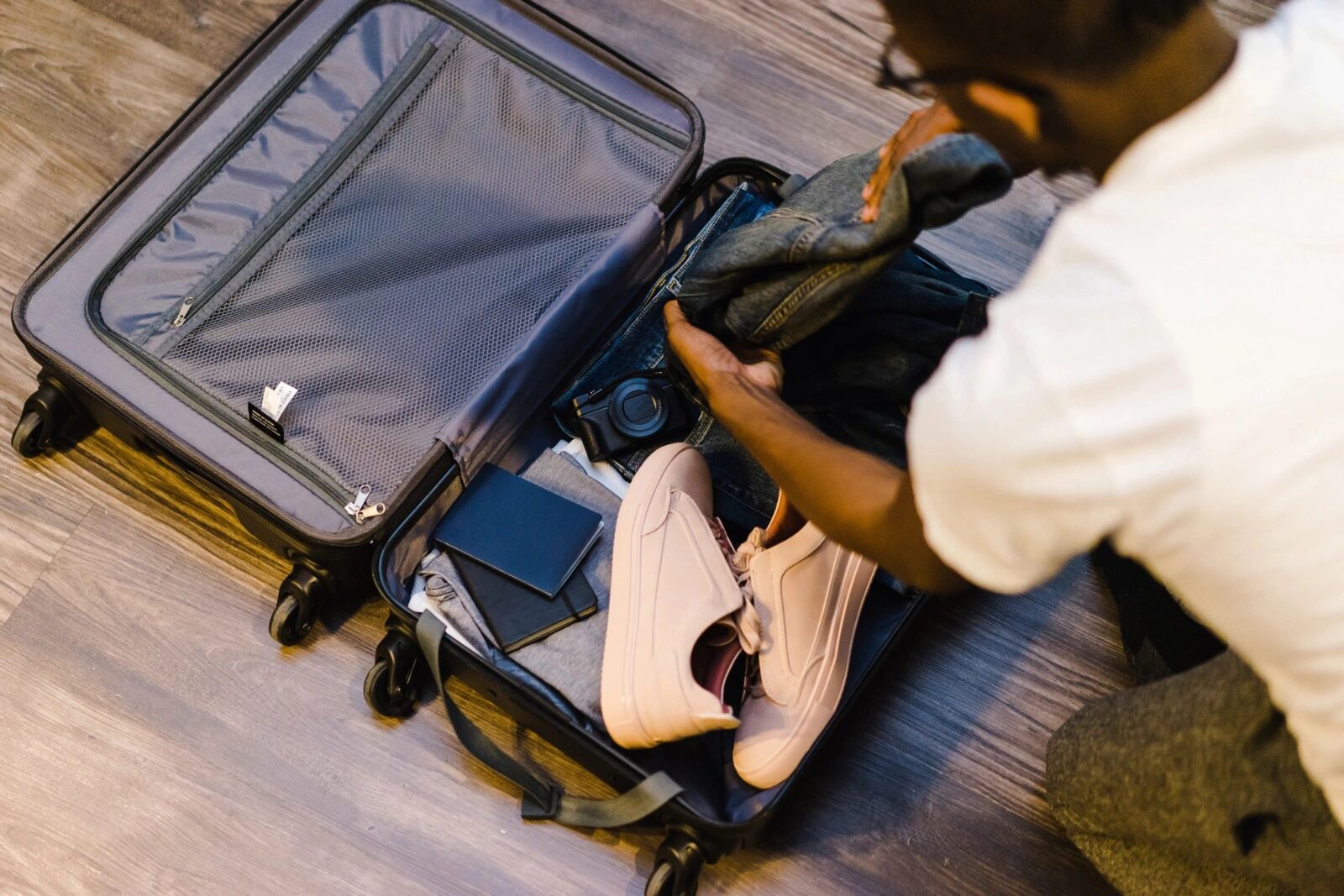 As a luxury digital nomad, your travel experiences are defined by sophistication, comfort, and a discerning eye for detail. From bustling metropolises to tranquil retreats, you seek to blend your jet-setting lifestyle with an unparalleled level of refinement. To ensure that your travels (and workspaces) are always accompanied by the perfect blend of style and practicality, we present "Your Elevated Essentials" – a comprehensive packing list curated exclusively for the luxury digital nomad like you. Get ready to elevate your travel game and make every journey a truly extraordinary one.
The List Every Luxury Digital Nomad Needs
Luxury Carry-On Luggage
Begin your journey with the crème de la crème of carry-on luggage. Opt for renowned brands such as Rimowa, Tumi, or Briggs & Riley, known for their impeccable craftsmanship and innovative design. Choose a sleek and durable suitcase that effortlessly combines elegance with functionality, ensuring your belongings travel in style.
Tech Essentials
Stay connected with the latest technology while on the go. Pack your trusty laptop or tablet, ensuring it's equipped with cutting-edge features to enhance productivity. Consider noise-canceling headphones to immerse yourself in your work or entertainment, and don't forget to bring along a portable charger to keep your devices powered throughout your travels. Smart phone (Get your phone unlocked by your carrier in advance!)
Macbook Air (with sleek protective skin) or a Dell XPS 13 9380 (2019) with Ubuntu/Windows 10 dual boot (pictured above)
Additional portable LCD monitor and/or laptop-to-TV HDMI cable (for hotel TVs) External hard drive
3x 128 GB USB stick, 1 with my operating system on it for quick reformats
Portable speaker with built-in battery (also available at 7-Eleven)
Kindle ebook reader
Wireless earbuds
Luxury Travel Accessories
Add a touch of luxury to your travel routine with indulgent accessories. Invest in a premium travel wallet or passport holder crafted from high-quality leather, ensuring your important documents are safely stored. A stylish travel organizer or toiletry bag will keep your essentials organized and easily accessible.
A Luxury Digital Nomad Needs Fashionable Wardrobe Staples
Create a capsule wardrobe with timeless and versatile pieces that exude elegance. Opt for tailored blazers, classic dresses, and well-fitted trousers in luxurious fabrics. Include a selection of high-quality accessories, such as a silk scarf or statement jewelry, to elevate your outfits effortlessly.
Skincare and Wellness
Prioritize self-care even while traveling. Pack your favorite luxury skincare products to maintain a healthy glow, and consider a compact and portable wellness kit with essentials like essential oils, a travel-sized yoga mat, or a soothing eye mask for rejuvenating moments of relaxation.
Travel-Friendly Workstation for a Luxury Digital Nomad
Transform any space into an inspiring and functional workspace. Bring along a lightweight and portable laptop stand or ergonomic keyboard to enhance comfort and productivity during your work hours. Consider a stylish notebook and high-quality pens to capture your thoughts and ideas with finesse.
Luxury Travel Guide and Entertainment
Immerse yourself in the local culture with a curated luxury travel guide that highlights hidden gems, exclusive experiences, and upscale dining options. Additionally, load up your e-reader with a collection of captivating novels or subscribe to your favorite digital magazine for luxurious entertainment on the go.
With "Your Elevated Essentials" packing list in hand, you're now equipped to embark on your luxury digital nomad adventures with confidence and style. From the finest carry-on luggage to sophisticated wardrobe staples, high-end tech essentials, and indulgent travel accessories, each item has been carefully chosen to enhance your travel experience and reflect your refined taste. So, embrace the world as your playground and let luxury be the constant companion in your journey as a digital nomad. Safe travels and enjoy the elevated lifestyle!
Monica Dimperio
Recovering fashion blogger and Founder of NYC-based creative consultancy, Hashtag Lifestyle.