Liquid Gold – Easy Dijon Vinaigrette Dressing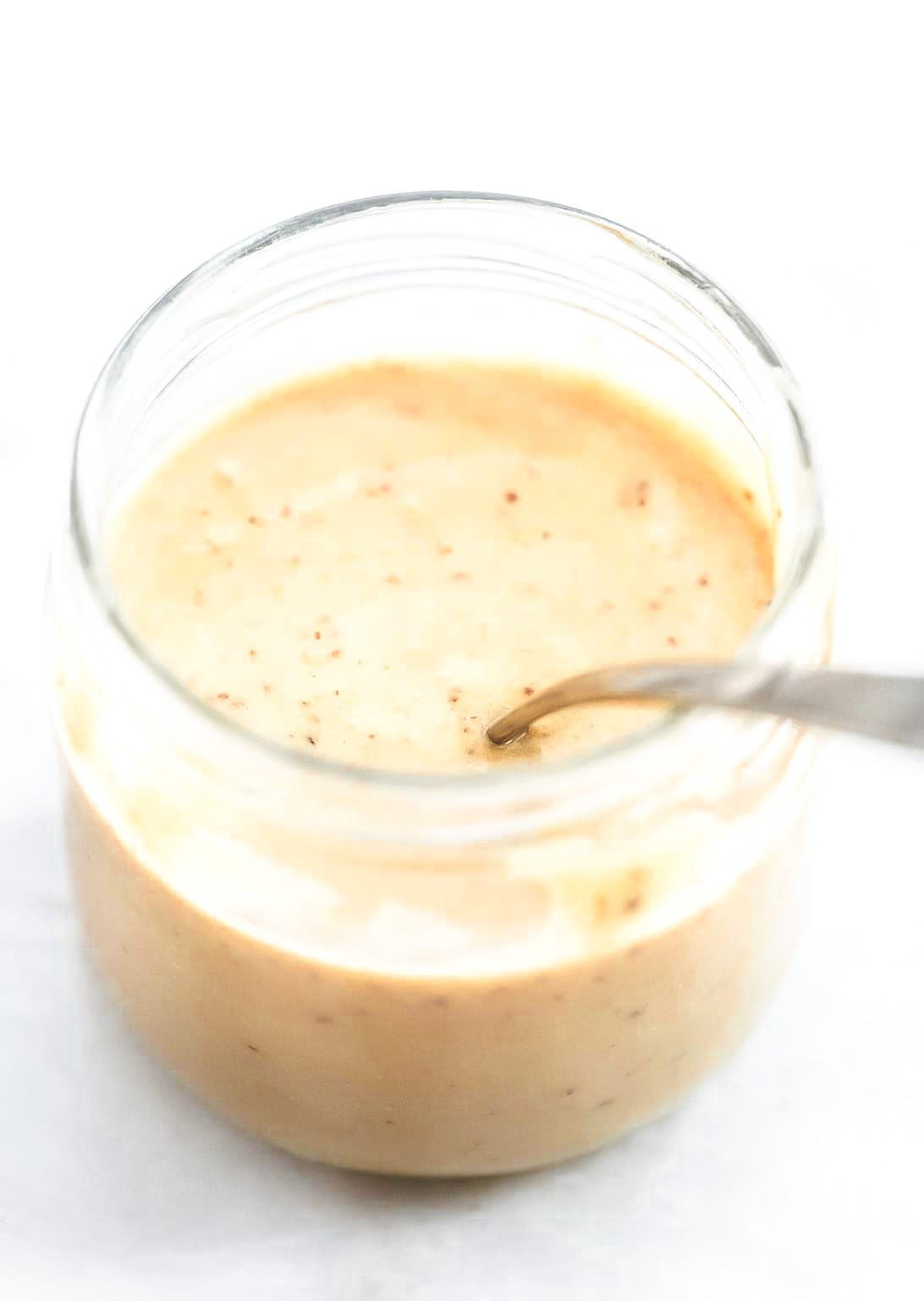 Mustard wasn't in my vocabulary until just a few years ago. I was condiment-phobic and when I think about mustard the bright yellow stuff people put on hot dogs is what comes to mind. To this I day I still have never tried it! Never will either. It might have been at a French restaurant when I ordered a delicious Frisee Lardon salad in the most amazing Dijon Vinaigrette Dressing that I realized I'd been missing out.
Now that it's a staple in my refrigerator I created my own easy Dijon Vinaigrette Dressing that I call Liquid Gold. The minute I made it I felt like it was such a little bowl of flavor that I had just struck gold. Plus, the color.
It can be made with your choice of oil and vinegar.  Personally, I feel like EVOO is good for this along with white wine vinegar since it tends to be a bit lighter and more delicate in flavor. This easy Dijon vinaigrette is so easy to make and works with virtually anything. It's a super simple dressing with a lot of tang that everyone will love.
If you're focused on clean eating, this dressing is a good option.While mustard doesn't provide significant health benefits, it's a great low-calorie condiment option that packs a ton of flavor.
I love to keep it keep a big batch in the refrigerator and use it throughout the week as a marinade, for salad, and as a savory ingredient. Some dishes I like to use this Easy Dijon Vinaigrette on is roasted Brussels sprouts, deviled eggs, and wild arugula salad.
Ingredients
½ cup white wine vinegar
1 cup olive oil
4 tablespoons Dijon mustard
2 garlic glove, crushed
1 teaspoon coarse salt
2 teaspoons black pepper
Tools
Directions

Dump everything into a blender, food processor, or Nutribullet and mix.
Keep refrigerated and use as needed.
Monica Dimperio
Recovering fashion blogger and Founder of NYC-based creative consultancy, Hashtag Lifestyle.