Six Vegan Restaurants in LA We're Obsessed With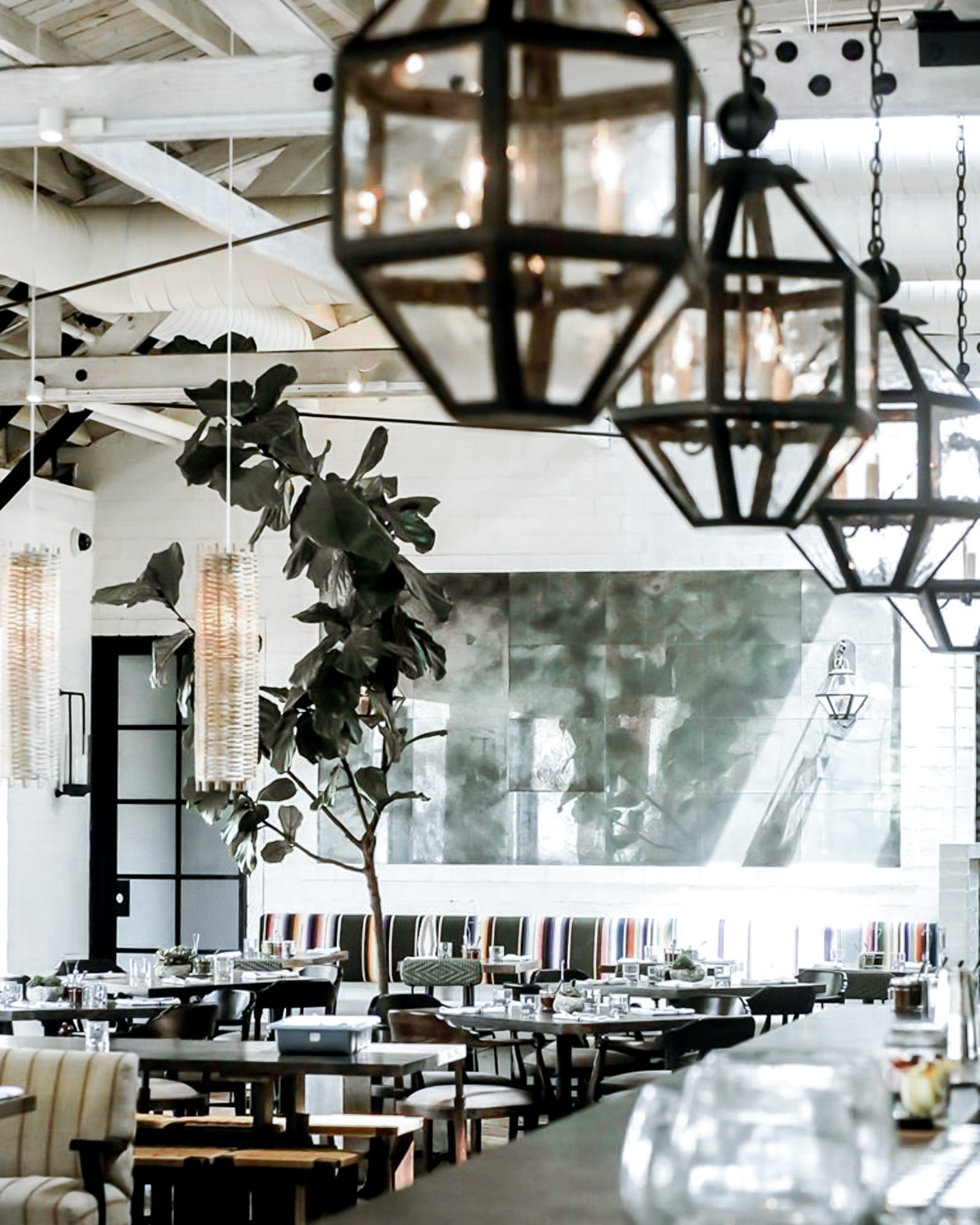 After spending a month on the chiller, more health-conscious coast in full-on Goop mode I found myself forgetting about my bodega BECs, dollar slices, and Corner Bistro burgers. Much of that time west was spent in Los Angeles among the palm trees and sunshine instead opting for the vegan restaurants in LA.
I ditched Starbucks for root water over ice, tried every pilates studio on Classpass, and caught up with my squad on hikes. Almost naturally, my body started craving plant-based foods (also known as vegetables). Was it nature or nurture? I couldn't quite tell but I was pretty excited to test out my options.
The best thing about LA's vegan restaurants? Even carnivores enjoy the meals as much as meat dodgers.
Here now are six vegan restaurants in LA we're obsessed with and think you should add to your list ASAP. Because if you go to LA and you don't eat vegan did you really go to LA at all?
Gracias Madre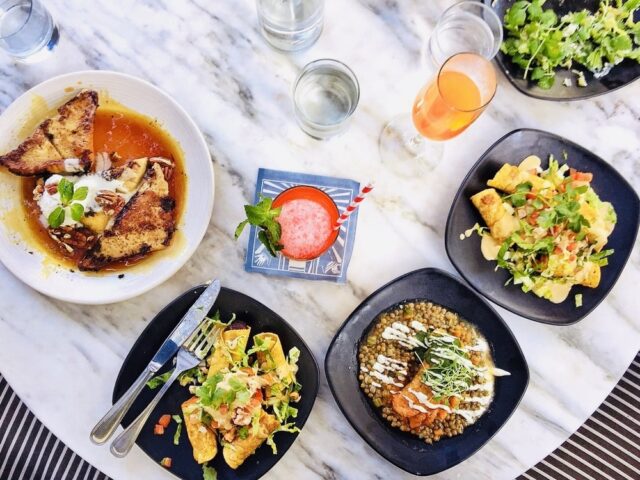 Why we love it: Will eat all things Mexican especially #wheninLA and when the options feel healthy. This restaurant is on every list an there is a reason. Listing it here might be a little cliche but I truly love this spot. Bottom line: it's beautiful and delicious.
What we ordered: The menu is seasonal and determined by what is currently available at their organic farm in Pleasants Valley, California. Anything you get will be good here. Two rules: Never skip the guac and always get a cocktail.
Gracias Madre | 8905 Melrose Ave, West Hollywood, CA 90069 | gracias-madre.com
Nic's on Beverly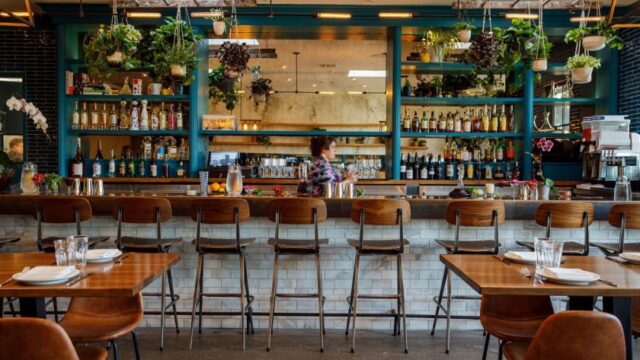 Why we love it: The inside is super-vibey and buzzing like an NYC-style restaurant. Spotting a famously vegan celeb like Alicia Silverstone is totally possible. The outside patio feels like a magical secret garden with a huge tree in the middle and big Morrocan style door that looks like it could lead to Narnia.
What we ordered: We ate just about everything on the menu but we reallllly loved the Detroit style pizza, avocado crispy rice, tempura avocado tacos, and falafel sliders.
Nic's on Beverly | 8265 Beverly Blvd, Los Angeles, CA 90048 | nicsonbeverly.com
Monty's Good Burger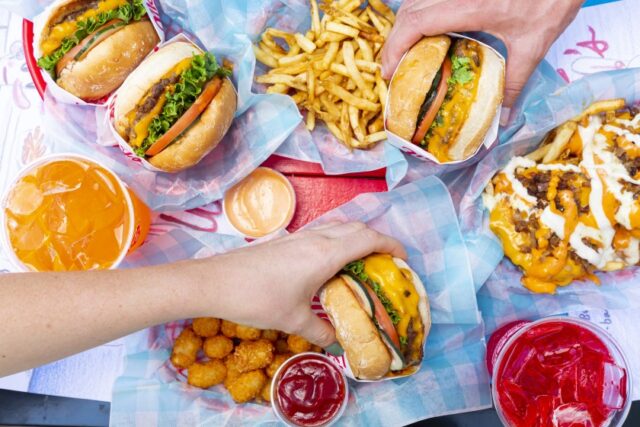 Why we love it: Monty's in K-Town looks like an un-assuming fast-food shack that would serve your status quo greasy spoon fare. Upon further look, you'll see there is a rope corraling fans outside the door which always means there's something pretty special inside. There was, in fact, liquid gold inside waiting for us in the form of vegan cheese waiting for us upon entry.
What we ordered: Without a doubt, the cheeseburger and fries were a definite must. If you're feeling like you need something green, the kale caesar is also a good option. Don't sleep on the dipping sauces. Get ALL of them.
Monty's Good Burger | Various locations in LA | montysgoodburger.com
Counterpart Vegan Cafe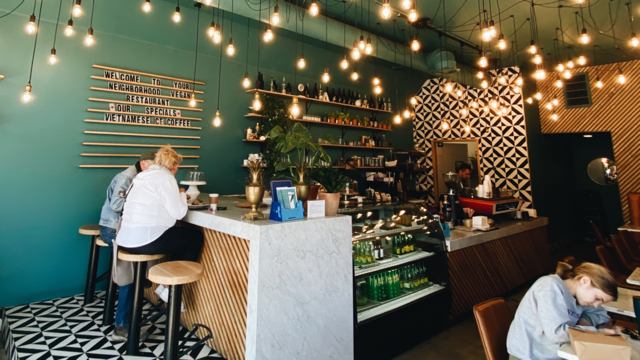 Why we love it: Counterpart's vibrant interior – decked in industrial spider lighting, black and white tile, tons of plants, and a teal wall can be seen from the open-air windows – lure you in without even knowing what they serve. The completely vegan menu is genuinely hard to order from because there were SO MANY good options to choose and especially because most of it is on the all-day brunch menu. YES, all-day brunch. I had to stop myself from ordering two entrees.
What we ordered: It was a tough choice between the Avocado Toast and Chilaquiles for me. I chose the latter. Chilaquiles are all about the sauce and this didn't disappoint. Spice mixed with the creaminess of cashew cream and avocado. :::chef's kiss::: I would have these every day if I could. Get the Spanish coffee to cool you down. You won't be disappointed.
Counterpart Vegan Cafe |  1559 Echo Park Ave, Los Angeles, CA 90026 | counterpartdeli.com
Kitchen Mouse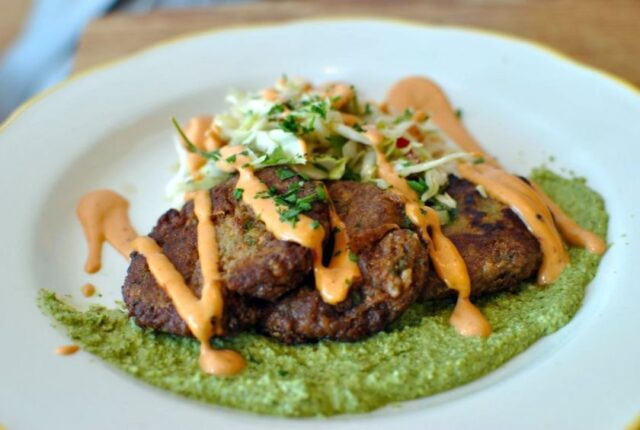 Why we love it: Highland Park was a place I kept finding myself coming back on this trip. Everything on the main drag of Figueroa was a little gem and one of them is Kitchen Mouse. Arrive for Saturday brunch after 10am and you will most certainly be waiting in a line. Well worth it.
What we ordered: We had chilaquiles, Moros (black bean and rice patties), and the Morning Glory bowl for the table. All were AMAZING. There is something on the menu for whatever mood you're in. KM also introduced me to dandelion-chicory "coffee". A thing I am happy to know exists.
Kitchen Mouse | 5904 N Figueroa St, Los Angeles, CA 90042 |  kitchenmousela.com
Crossroads Kitchen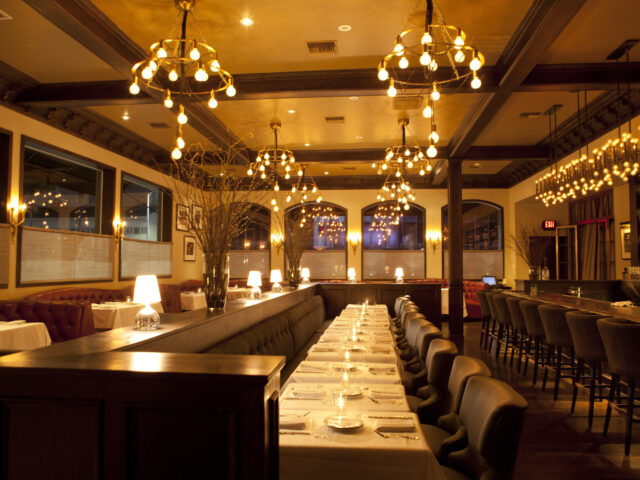 Why we love it: White tablecloth vibes, very low lighting, and good wine make me a very happy girl. Pair that with elegantly presented cuisine and we have a winner.
What we ordered: Top of the list is the Artichoke Oysters which sound very confusing at a vegan restaurant but I promise they are amazing. The leaves of the artichoke are the shell and they are topped with a crispy oyster mushroom béarnaise and kelp caviar. Add the crab cakes and little gem for an appetizer. Love the tagliatelle bolognese as an entree – with a big glass of red.
Crossroads Kitchen | 8284 Melrose Ave, Los Angeles, CA 90046 | crossroadskitchen.com
Monica Dimperio
Recovering fashion blogger and Founder of NYC-based creative consultancy, Hashtag Lifestyle.