When I moved to NYC years ago I knew nothing about nothing. Friends guided me to places that they thought I would like and Saxon + Parole, a meat-and-whiskey-centric eatery, located on the corner of Bowery and Bleecker in NoHo, was one of them. It all makes sense now since AvroKO the hospitality group behind the restaurant is responsible for some of my favorite go-to's to this day. I was surprised when I heard the location of The Poni Room, a new Izakaya Bar in NYC – because surely if it was on said corner I would've seen it.
What I quickly learned is that The Poni Room is a little hideaway from the group right below Saxon + Parole so I was extra excited to uncover this gem. Especially now that I'm a seasoned Foodheaux and I do know something about something.
The Vibe

An Izakaya Bar in NYC is the perfect spot for a date night or friend catch up location since it's so intimate. Sharing small plates (everything here is meant to be eaten family-style) and copious amounts of wine seem to play well with both. Once you check off the items you want on the menu head back to the very Instagrammable Rose Tub and pour yourself a pitcher in still, sparkling, or slushie form.
What To Order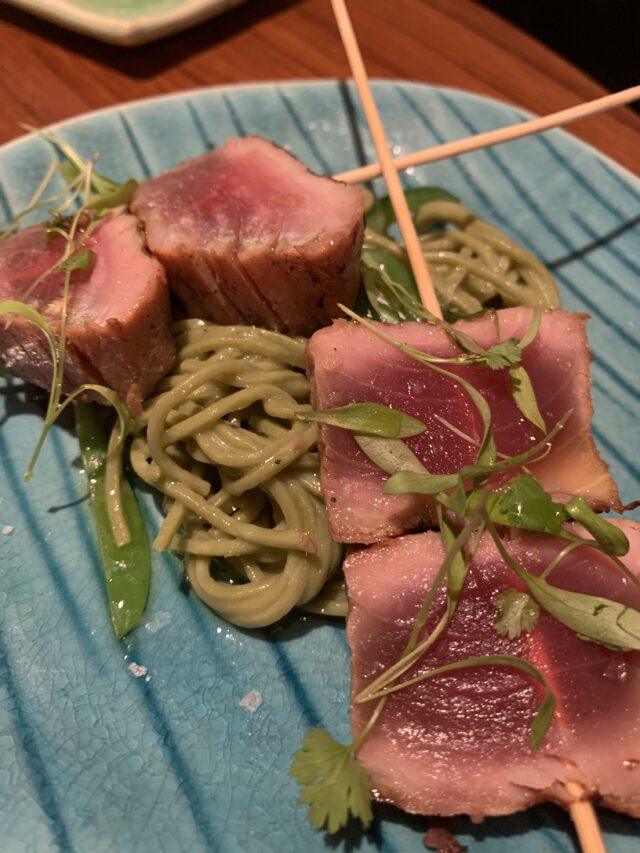 Come for the Rose tub and stay for the green tea noodles. They are served cold and have a taste that isn't quite what the name might lead you to believe but I promise they are the most delicious thing on the menu.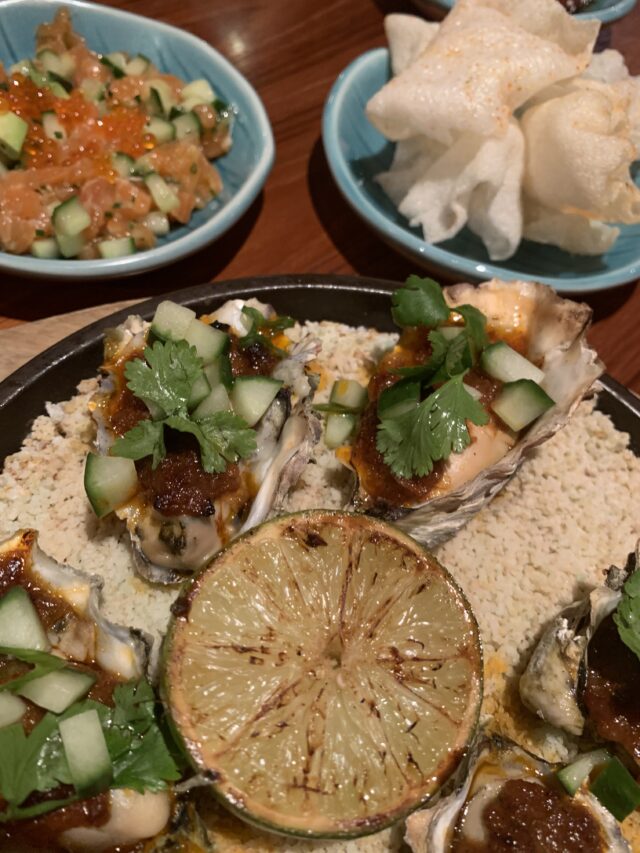 What's better than raw oysters with happy hour drinks? The BBQed variety with a spicy sauce and bits of fresh cucumber.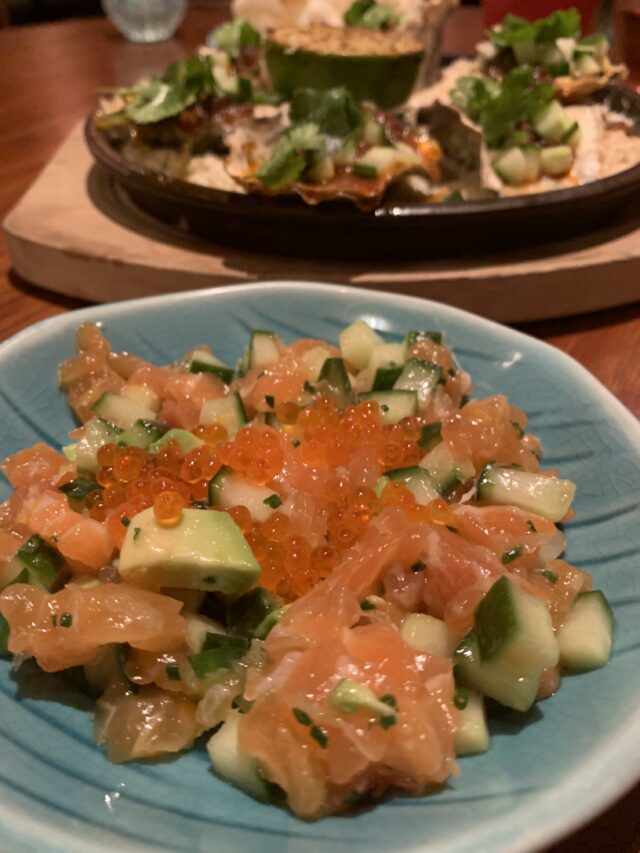 If there's roe on it, I order it.  Oh, and avocado, too. It's a salty, creamy-crunchy mouthfeel that consistency aficionados must have stat.
Price Point
Very affordable (for NYC) depending on what you order. Small plates and wine won't break the bank (~$45p/p) but the large plates get slightly pricier – not so bad between 2-3 people though.
Visit
The Poni Room | 316 Bowery, New York, NY 10012 | theponiroom.com
---
Follow our eating adventures at @thefoodheaux on Instagram and hashtag your own #foodheaux outings and gluttonous moments with us on social.
Pros
Green tea noods are INSANITY!
If it's a party night get a pitcher of Rose slushie and don't look back.
You found your next date night/GNO spot.
Cons
The lighting in the Rose room is harsh.
Hard to find ...but that's not totally a bad thing.
Can get loud once all of the tables are filled.
The Foodheaux