Talking Honestly with Vivi Eiroa of La Gotta, Modern Sun Care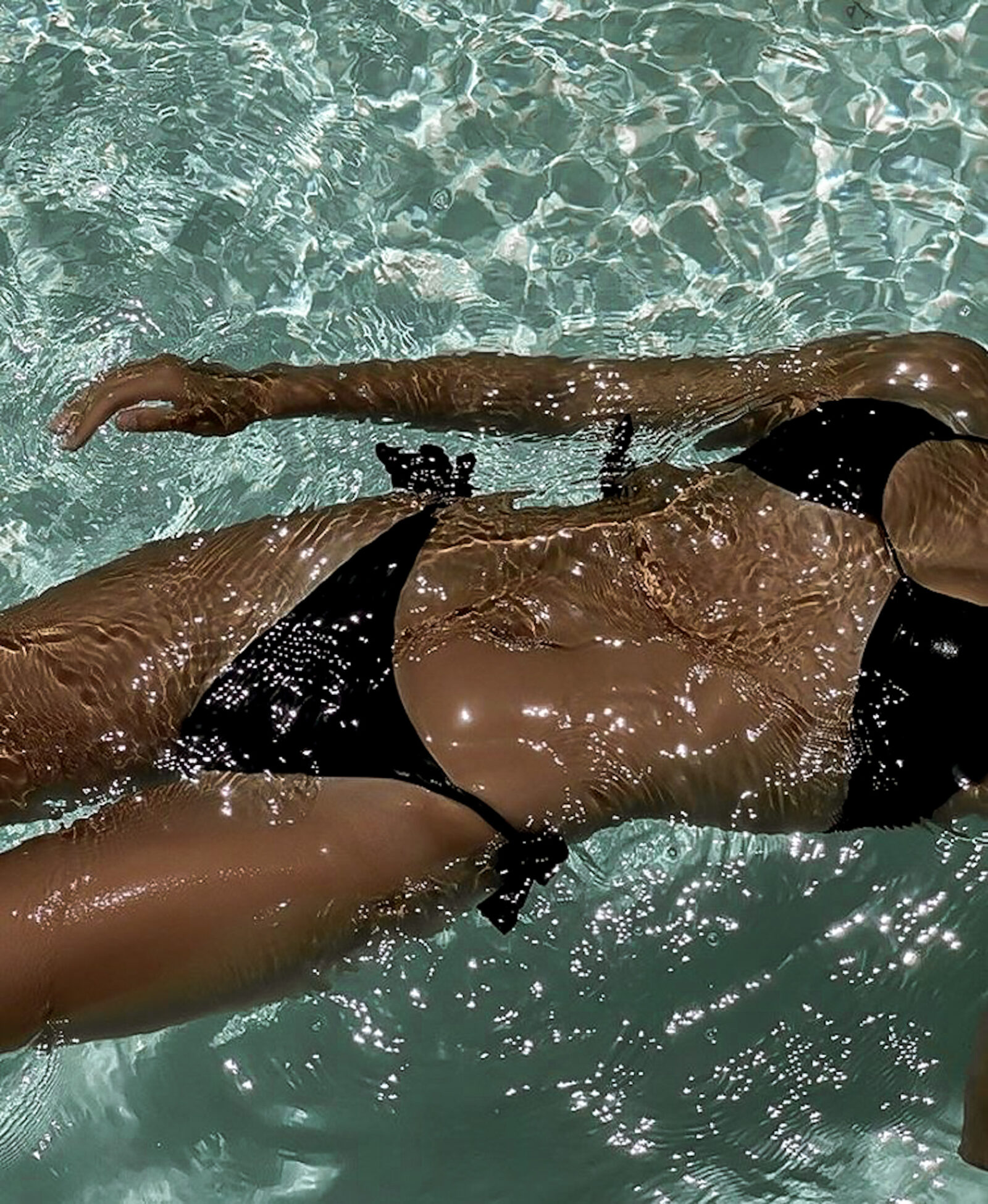 As we learned from Dr. Mahmood on Episode 02 of the podcast, sunscreen is a MUST for your daily skin care routine. ICYMI – Exposure to UV rays can lead to premature aging and skin cancer. On one hand, we have to protect ourselves from sun damage and on the other hand we need to the vital vitamin D that only rays can give us. So, finding modern sun care products to help maintain balance is essential!
Out to help is La Gotta, a modern sun care brand focused on swimwear, skincare, and wellness on a mission to improve your relationship with that big glowing ball in the sky. "La Gotta", their play on "la gota", Spanish for drop of water, is formulated to keep skin nourished and protected before, during and after sun exposure – unlike brands of the past.
Before and after sun, their range of skincare products and accessories help you create a ritual that to enhance the application of products like their a facial CBD sunscreen, a formula rich in vitamins and antioxidants built to fight pollution while also providing protection against UV rays. During sun exposure, their swimsuits are crafted with UPF 50+ fabrics that minimize the ecological footprint, protecting both our waters and skin. Ultimately, it all comes together to give you the most elevated self-care experience for your life in the sun.
One of the two women behind La Gotta is Vivi Eiroa. The native Honduran, raised between Tegucigalpa and Miami, is the beauty guru of the duo. Her passion for natural and healing ingredients combined with her experience at beauty and skincare brands such as Guerlain, Dior, Rituals and licensing company Interparfums was the perfect match for co-founding a modern sun care brand with her partner who is more focused on the swimwear division.
You can expect continuous wellness innovations in the beauty are from La Gotta as Vivi is starting an Herbs for Everyday Living Program at the College of Naturopathic Medicine of London. She is extremely passionate about self-care and wellness rituals and this new knowledge will only help continue amplifying their line of sustainably luxurious products.
Vivi and I met through Instagram and after speaking I knew I had to share her brand it with the to be honest, tho audience so I picked my new  squadmember's brain with a few up close and personal questions so you could get to know her, her brand, and her journey a little better.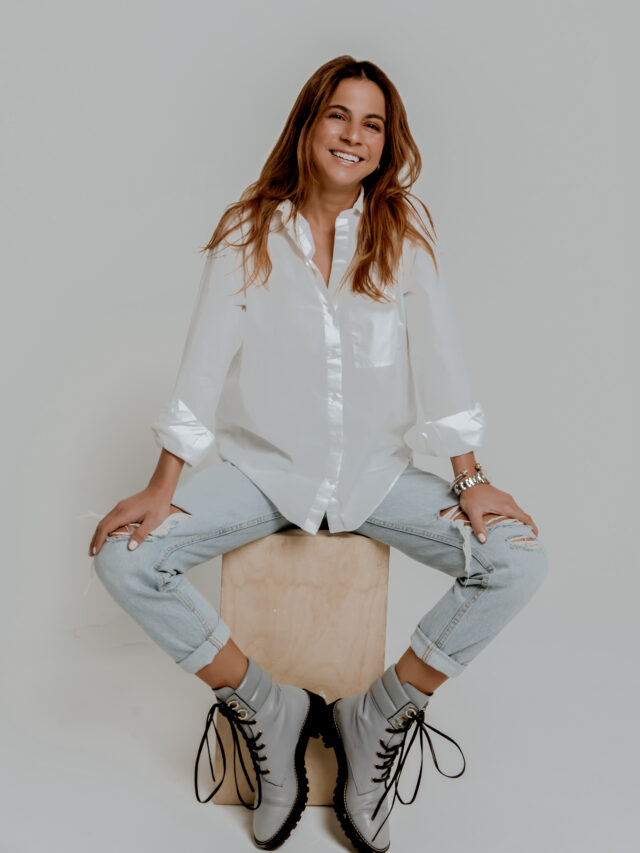 Where do you live? London
What is your favorite part about living in that city? The synchronicity I feel here. I'm definitely meant to be here right now, things are just epically aligning for me.
What is your zodiac sign? Virgo sun, Cancer rising, and Scorpio moon
What do you do? I am the Co-Founder of La Gotta Life – a skincare and wellness division of La Gotta Swimwear . I'm also a freelance brand consultant and an MA Candidate for Innovation Management at Central Saint Martins.
What made you start your business? We noticed a ned
How did you come up with the name of your business? Love the story behind this! La Gotta is my best friend's swimwear line which launched in 2016. We were both fascinated by CBD's benefits and when Valeria told me her best-selling piece was the long-sleeve one-piece with SPF 50+ fabric it was a no-brainer for us – we need to come up with a very high-quality CBD reef-safe mineral sunscreen and decided to make a skincare division within La Gotta.
What did you want to be when you were growing up? An artist. I still have an alter-ego that daydreams about just painting.
Morning routine / Night routine Morning routine: A 20-30 meditation first thing when I wake up and I write in my 5 Minute Journal, a room temperature glass of water with half a lemon and my Organic Olivia Not Your Avergae Probiotic. About an hour later I'll make a juice with any of the fruits and veggies I have in my fridge. Night routine: Oil cleanse my face and use my La Gotta Gua Sha and finish the day with the night entry of my 5 Minute Journal.
One day you will look back at all the experiences you've had to go through and it will all make sense.
Favorite self-care tool La Gotta's gua shas. I love both of them so much I alternate between the two since they have different shapes. I really notice a difference in my face's puffiness and definition after using them.
Your favorite travel destination… Probably Italy, it's laid back enough for me and has one of the best food in the world, no matter what city you are in.
Give your best travel tip… Act 30% like tourist and 70% like a local. When I go somewhere new I love to check out the "bucket-list" places and recommendations for first-time travelers but sometimes these can feel a bit too touristy for me, although they can be an essential part of getting to know a place for the first time. That's why I like to spend 70% of time doing what a local would do.
Your go-to recipe at home… Smoothie bowls! I love a pretty smoothie bowl and have so much fun preparing them. I mix them up all the time so no recipe is ever the same.
Wine – white or red? Red for sure, love a nice Syrah Grenache blend
Crystals – Which one is your fave? Such a hard question since I use so many of them. I would have to say Black Tourmaline has become an essential in my home, I'm very sensitive to outside energies so I find it very helpful for protection.
Best advice you've received? My cousin Alexis was a really good mentor for me when it came to career advice. I was very unhappy I did not get hired for what I thought was my "dream job" at the time and I remember vividly the day she "One day you will look back at all the experiences you've had to go through and it will all make sense" and it is so true. Had I not been at the job I was at during that year, I would have never learned any of the things I needed to successfully launch La Gotta's skincare.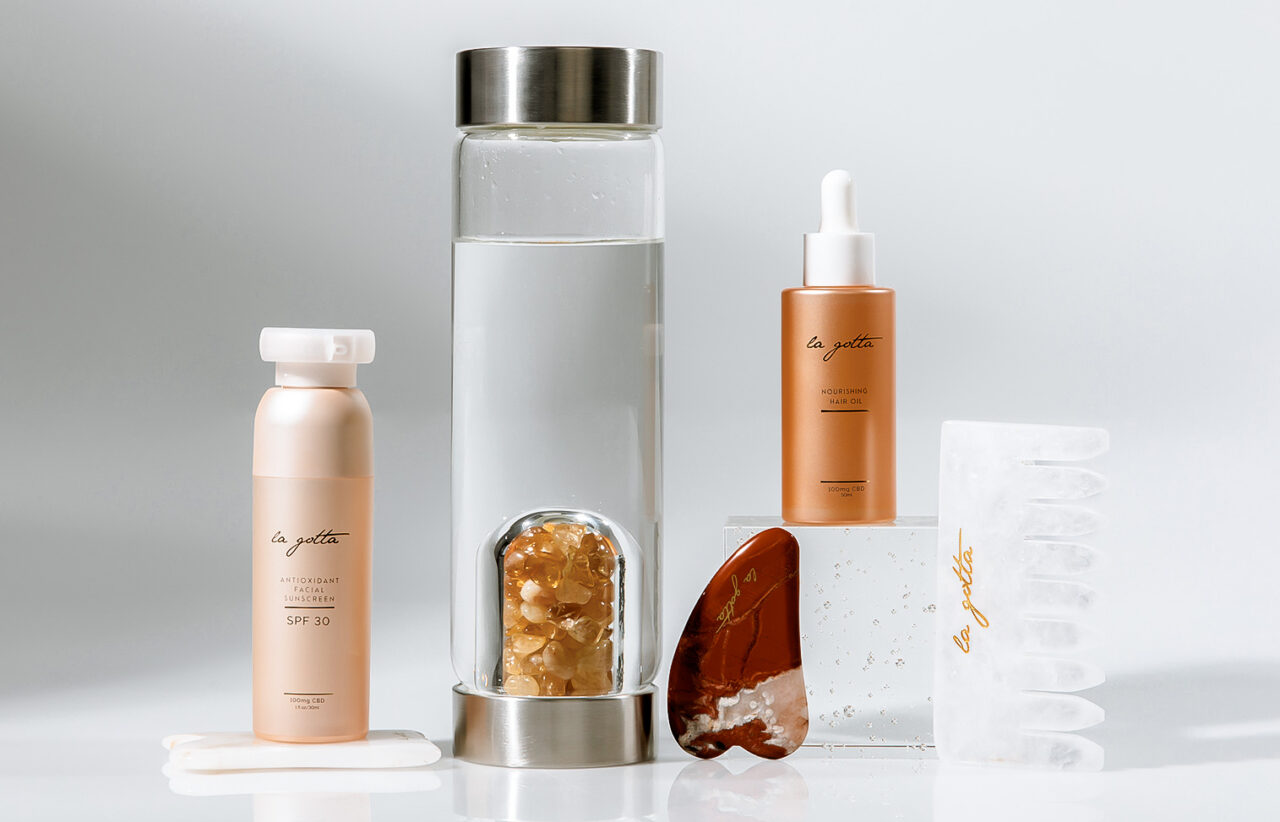 Find Vivi Eiroa (@vivieiroaf) and La Gotta (@lagottaofficial) on Instagram and shop her online store at lagottaswimwear.com.
Monica Dimperio
Recovering fashion blogger and Founder of NYC-based creative consultancy, Hashtag Lifestyle.