Talking Honestly with Tracy Adkins of Jivana, Modern Ayurvedic Beauty
If clean beauty is the chic, moto jacket wearing downtown babe, Ayurvedic beauty is her laidback, more boho sister that lives in Brooklyn.
This sect of natural skin and hair care is derived from Ayurveda, a thousand year old Indian holistic medicine practice that approaches life with the belief that everyone has a unique combination of qualities also known as doshas that present themselves in each person as one or a combination of fire (Pitta), air (Vata), and water (Kapha). The goal is to find balance among them within yourself through natural foods and herbs.
Have you ever heard anyone referred to as fiery, an airhead, or down to earth? That ties back to your dosha or nature. (A dosha quiz can give you a quick answer if you're curious.)
For example, a fiery person that has had a lot of outbursts or heated discussions lately might be out of balance and there is a good chance it is manifesting in other ways than just their personality. Pittas out of balance complain of rashes and acne, amongst other things. The Ayurvedic beauty solution would be to figure out a way to cool them down a bit. This integrative approach looks at the whole picture of who they are and why is this happening vs. let's just throw a pimple patch on it and call it a day.
On the forefront of this new wave of clean beauty is Tracy Adkins, founder of Jivana. A lifestyle brand on a mission to help you find balance in mind, body, and skin through an integrated approach to wellness.
Yoga was Tracy's segway into Ayurveda. In 2014, she trained as a yoga teacher under the guidance of a Buddhist master. By 2017 she accumulated over 4000 hours of advanced education from multiple specialists, garnering her NAMA Ayurvedic Practitioner certification.
Through Jivana she integrates the wisdom and science of this ancient Eastern healing philosophy into her new found holistic approach to wellness with Western medicine background. Tracy has been a NCC board certified women's health care Nurse Practitioner for 20 years.
One of the meanings of sneha (oil) in Sanskrit is Love. Anytime oil is applied to the body or taken internally, the body feels the physical manifestation of love, which is the essence of truly caring for one's vessel. Oil is a substance that is grounding, healing, nourishing, and provides a sense of safety and protection, like a mother's love. From the skin ingredients and essential oils I choose to diet and daily ayurvedic therapies, these lifestyle changes became the catalyst to launch Jivana.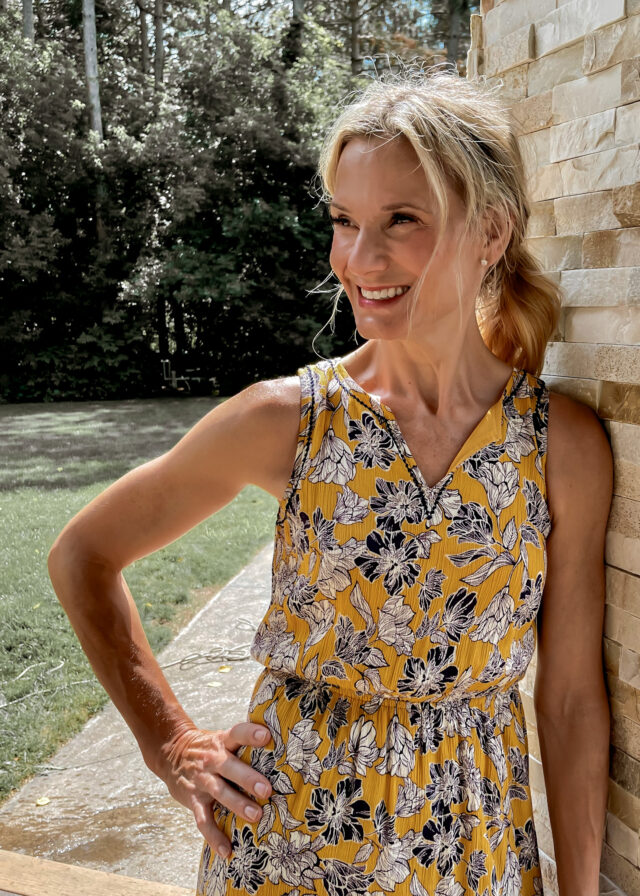 Where do you live?  Eau Claire, WI
What is your zodiac sign? Cancer
What made you start your Ayurvedic beauty business? By trade I am a nurse practitioner, but along the way, I somehow managed to morph into a skin product developer and wellness aficionado.
How did you come up with the name of your business? In Sanskrit, Jivana is translated "to nourish, to enrich, or to give life to." I thought the word itself was beautiful and the meaning just fit the objective of what I wanted to accomplish with the brand overall. The skin care products nourish all layers of the skin while promoting balance within the senses. And the educational component of the website teaches how to achieve equilibrium between the mind, body, and spirit by bringing your internal energy in balance with nature thereby experiencing optimal health.
Do you have a mentor? My mom has always been my biggest influence. She has taught me more than anyone about everything.
Daily Routine
Morning //I start most mornings at 5:30am with an hour of Yoga and pranayama and usually a 4-5 mile walk with my dog. After that I start working before my 5 girls (ages 10, 13, 16, 17, & 20) wake up.
Night//My night time routine is a face cleanse with either Pitta Oil-to-Milk Cleanser or Vata Cleansing Balm followed by Vata Treatment Oil and Vata Nourishing Cream. If my face is super dry I will add Wonder Balm before bed.
Favorite self-care tool? My Manduka Pro Yoga Mat. The greatest transformation takes place within myself while on my mat.
Always know where your money is; never be complacent.
Beauty product you can't live without? Tough call but I'm a hard-core oil girl so I'm going to have to say my Vata Treatment oil. I cannot not have that. And girl, sunscreen. My favorite is Supergoop Unseen Sunscreen in SPF 40 – I use it religiously.
Your favorite travel destination? Provence, France. I dream of having an apartment there one day.
Your go-to recipe at home? I'm a creature of habit and I love vegetables. I make a mean sauteed mix of veggies with ghee and olive oil, fresh ginger, and spices and it never disappoints.
Best pizza you've ever eaten? Is there such a thing as bad pizza? My favorite is in Chicago – Ginos East. And meat and fruit never belong on pizza
Wine – white or red? White – Sauvignon Blanc from Australia or New Zealand. Crisp and dry!
A mantra to live by? You miss every opportunity you don't take.
Best Advice You've Received? Always be financially independent and know where your money is." My mom told me this time and again growing up, to be able to financially support my family alone if needed, and I have taught this to my girls, too. Financial literacy is extremely important and not discussed much in school. Even if you marry an accountant or banker, always know where your money is; never be complacent.
Advice You Give? "Always have a therapist in your back pocket". Mental health is as important as getting a regular physical or dental exam. Get acquainted with a therapist and establish a relationship with someone you feel comfortable with so when a crisis hits, you're prepared. Another two cents my girls have listened to!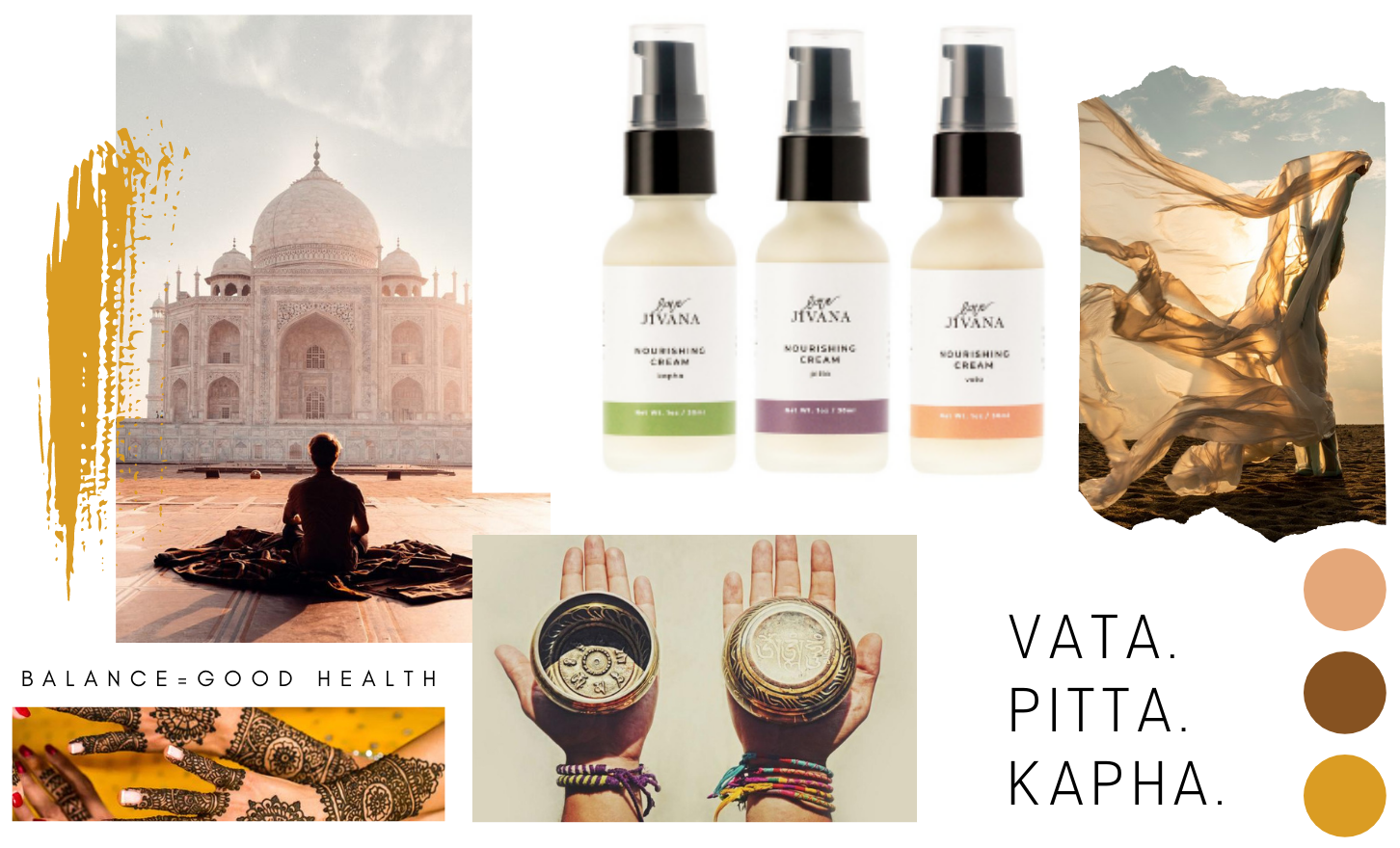 Find Tracy's brand Jivana (@lovejivana) on Instagram and visit her website lovejivana.com to learn how to balance your Doshas, incorporate movement + breath into your daily practice, and shop her line of Ayurvedic beauty products.
Monica Dimperio
Recovering fashion blogger and Founder of NYC-based creative consultancy, Hashtag Lifestyle.