CBD-Infused Mint Mocha Iced Cold Brew Coffee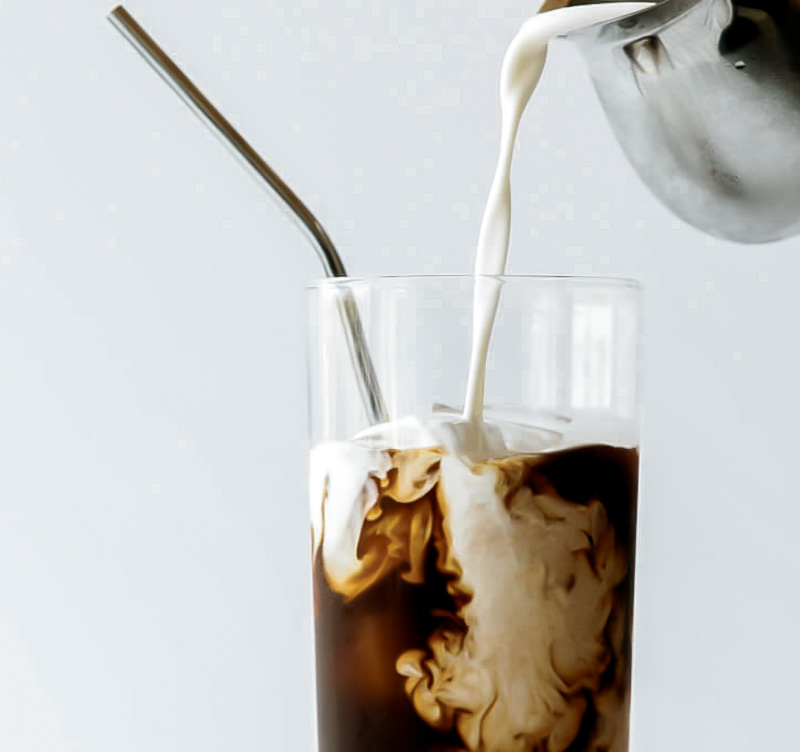 Looking for a sense of calm, more focus, and relief from stress? Try CBD Infused Coffee. Just by adding CBD and adaptogens to your morning routine, you might notice the edge is taken off your anxiety.
It's such a slow burn that you might hardly notice it happening but when you look back at the times you drink your CBD Infused Coffee you might maintain sanity easier when this is the drink that started your day.
CBD-Infused Mint Mocha Iced Cold Brew Coffee (Serves 1)
Ingredients
Tools
Directions
Pour in 4oz Cold Brew then 4oz filtered water into a NutriBullet cup, preferably one that allows you to screw on a handle later.
Give the MintedLeaf Full Spectrum Hemp Oil drops a shake to make sure the CBD oil is blended.
Add 1 full dropper MintedLeaf Full Spectrum Hemp Oil 250mg to the same cup.
Then, add the Moodbeli Bliss Booster. Screw on the blade and blend for ~30 seconds.
Add Milkadamia Vanilla Creamer and the desired amount of ice cubes.
Did you make this recipe?
Please let me know how it turned out for you! Leave a comment below and share a picture on Instagram with the hashtag #tbhtho. Go to the recipes section and check out some other healthy food and drink that are easy to make at home.
Monica Dimperio
Recovering fashion blogger and Founder of NYC-based creative consultancy, Hashtag Lifestyle.