Instagram Story Tips for Side Hustlers and Startup Founders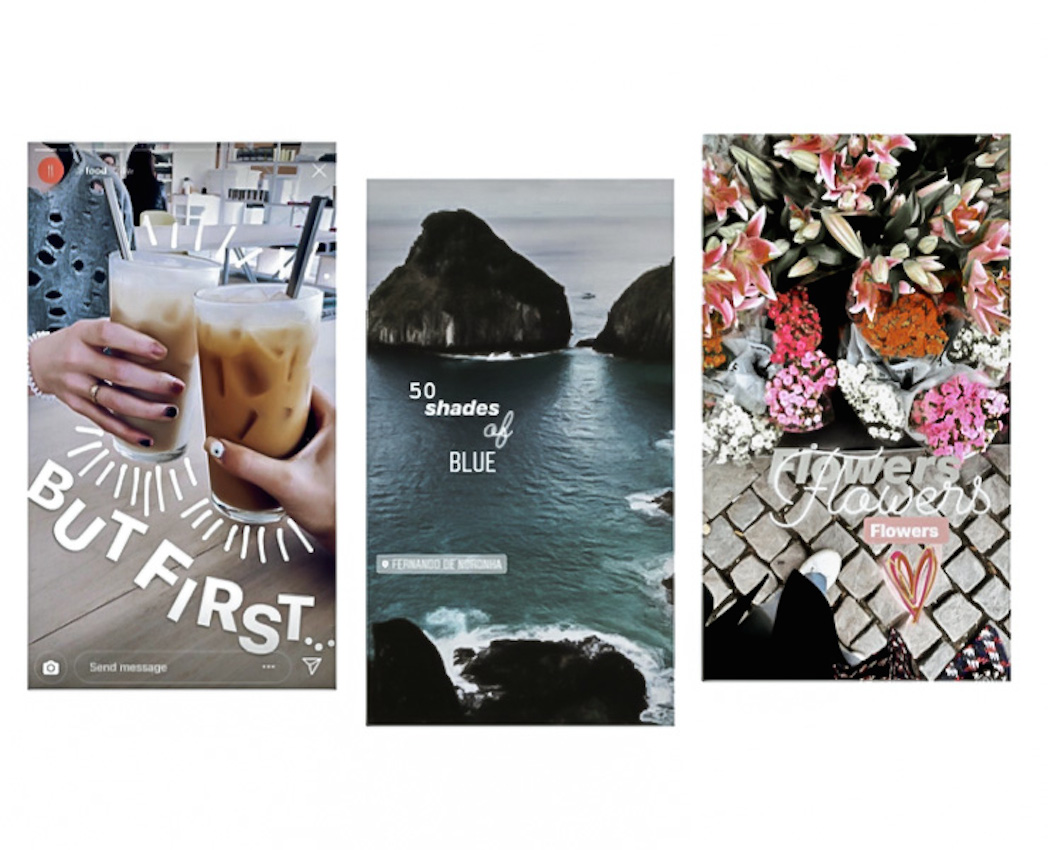 Instagram Stories are an AMAZING way to market your personal brand or business in a super authentic way. Most people have no idea how to effectively use Instagram Story tips and settle to post a bunch of random things or, worse, nothing at all. In 2020, Instagram Stories are getting the most engagement on the IG platform which is resulting across the board in increased followers and even an uptick in website traffic.
In this post, I'm breaking down a few mistakes users are making with their Instagram Stories, how to maximize your IG Stories to get more traffic to your profile, and techniques you can implement to boost engagement and make your followers fall in love with you.
If you're a side hustler or startup founder these are seven Instagram Story Tips to using doing ASAP on your Instagram Stories to increase engagement and grow awareness around your personal brand and business.
+Tell a story
They are called "stories" for a reason. This is the place on IG where you can loosen up. I tell my clients that the feed is your "A" content and Stories is your "B" content. "A" content should always maintain polish, be completely on brand, and scheduled for consistency. Whereas "B" content can take an audience behind the scenes. Don't just post a photo. Walk viewers through a process. Anything from eating to traveling to shopping. Provide valuable content and become a resource to your friends and followers. Don't post for the sake of posting. While you have the liberty to go rogue you should still try and maintain consistency with the branding on your feed.
+Add variety
Stories give you so many ways to tell a story than with just a photo. The capabilities are nearly endless. You can do a front face video with a funny filter on, do a boomerang, and take a poll. On top of that, you can decorate your content with stickers and gifs. To the naked eye, these are a way to show your personality but from a marketing perspective, this is a major way to keep people on your story longer.
+Use for instant feedback
IG Stories are an easy way to get your audience invested in you and your business. Use the question tag for AMAs (ask me anything) or community recommendations. You can also just get on and do a front-facing video with a poll asking people what you should do at that moment – order at a restaurant, purchase from a store, or anything that you feel will get the audience to align with you.
+Adding location, people, and business tags
Entice people into reposting and sharing your content when you tag them. That includes people, businesses, and brands. Use the location sticker as well as an @-tag.  Ultimately you want people to become your advocates because then their audience will become your audience.
+Adding text onto every screen
Get into the habit of adding text to every screen, especially video. Sound is often muted on a phone. People won't watch a video unless they know what you're going to say. Most people are tapping through story slides quickly. You want to keep them on your story and you want to keep them from skipping yours and going to the next.
+Stay active daily
There are days that feel uneventful which becomes an excuse not to post a story. In order to stay at the front of people's story watch queue, you have to post daily. Even if you haven't created content, use someone else's and comment on it. When there's no for people to watch you miss opportunities to connect with potential new followers and the current audience.
+Share stuff
As a personal brand or business, your audience wants to know what inspires you. Take the time to share the ideas that help you create. This builds trust with your audience and forms deeper connections.
Monica Dimperio
Recovering fashion blogger and Founder of NYC-based creative consultancy, Hashtag Lifestyle.