#SquadSays: These Florists Will Inspire Your Next DIY Floral Arrangement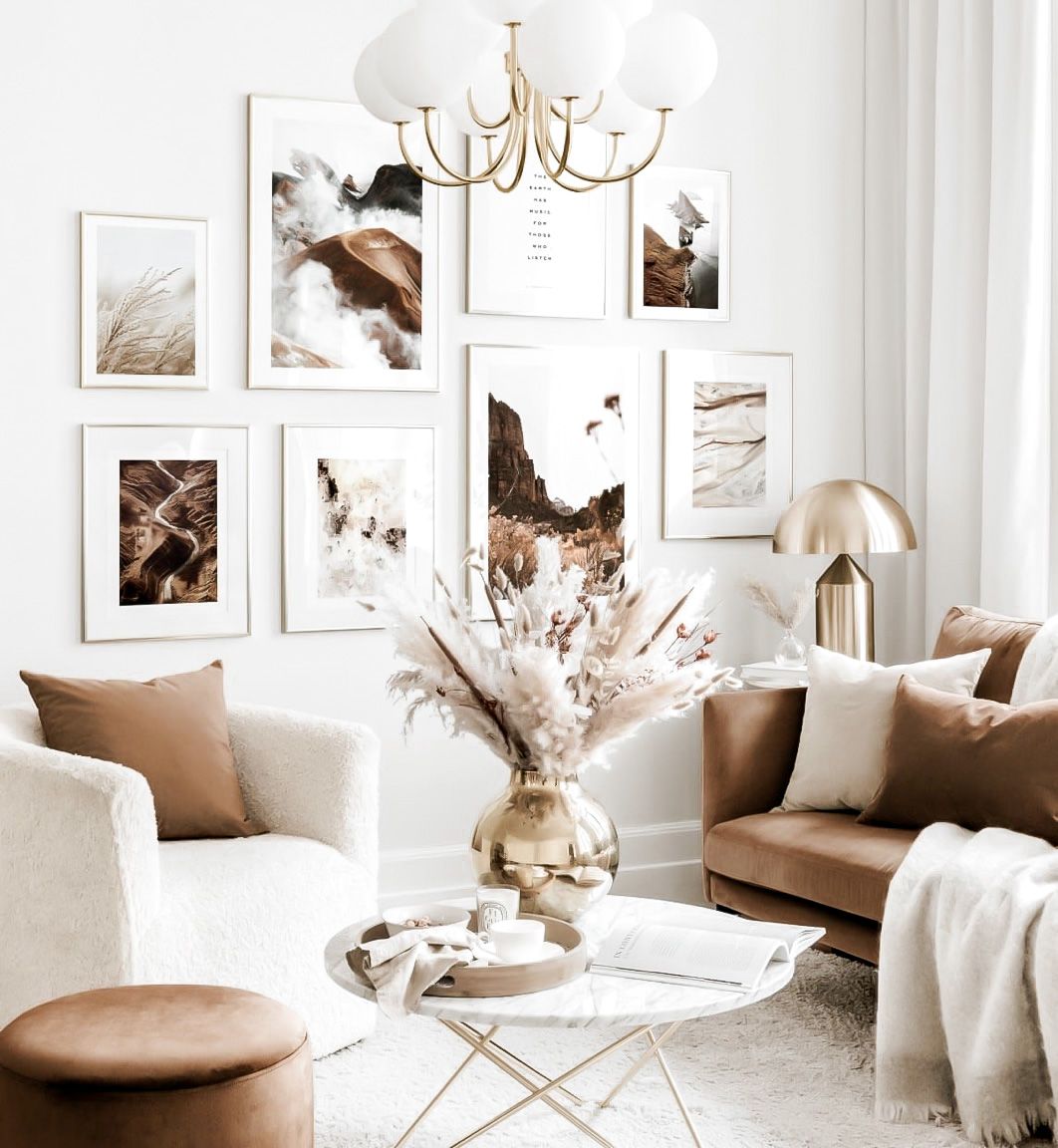 Being able to pick up a bodega floral arrangement on any street corner in New York City is part of the appeal of living here. "I'll take one bacon, egg, and cheese on a roll with a side of sunflowers, please." You can't get any better than that!
After a while, you get to know which bodegas have the fresh pink peonies and purple allium bulbs instead of the dozen white roses for $11.99 special.
Don't get me wrong, I love a classic moment but it's like getting box seats at MSG. Once you realize you can have a person serve you wine and sushi during a Drake concert you can never go back to the floor (i.e. carnations).
Though, the challenge with finding these magical VIP flowers comes in styling them. You can't just throw them in a cup and call it a day. The good ones need a special vase, at least 2-3 varieties, and artful arranging.
Looking for inspo for my next DIY floral arrangement I asked some friends to share the florists they're loving right now on Insta. Here are 5 to follow that will inspire your next trip to the corner store – minus the breakfast sandwich.
Monica Dimperio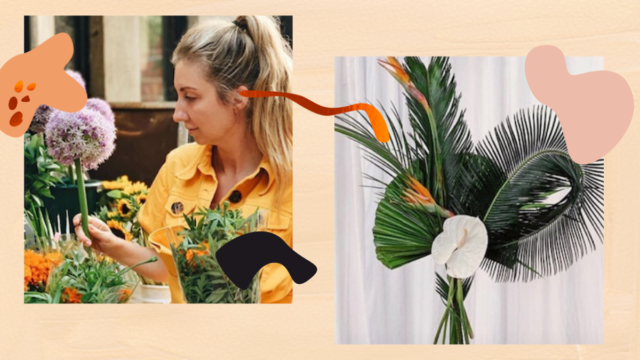 Founder of Hashtag Lifestyle
Her Pick: @HellaBloom
Why she likes it: "Abby from HellaBloom made the most gorgeous centerpiece for a Galentine's Day brunch I threw. That's when I fell in love with her style. It's feminine but not girly, can be a little tropical, and has a pop of quirkiness. The living flower walls with neon signs that she creates for weddings are also out of this world!"
Find her on IG: @monicadimperio
Nicole Pitiger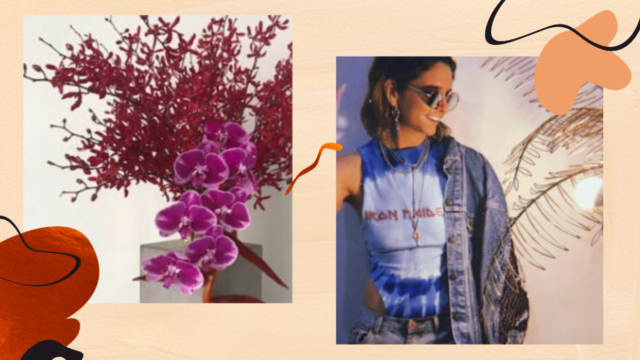 Fashion Designer 
Her Pick: @metafloranyc
Why she likes it: "I love Meta Flora because they do not so traditional floral arrangements. They are avant-grade, chic, and edgy. You don't see that everywhere."
Find her on IG: @onepiecedesigns
Natalie Levy

Life Coach
Her Pick: @almaflorals
Why she likes it: "Maria, the founder [of Alma Florals] is as beautiful on the inside as she is on the outside and she's made a business out of something that brings her joy and brings everyone who sees her work joy. From installations to flower crown workshop, her attention to detail is both professional and full of whimsy."
Find her on IG: @natalie_knows
Abby Yemm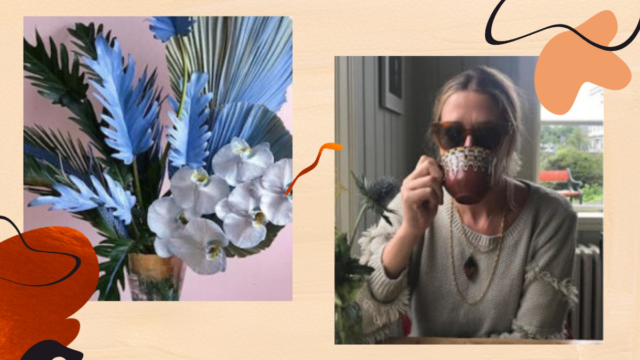 Mural Artist
Her Pick: @__FlowerWitch
Why she likes it: "Flowerwitch's imaginative palette and unusual plant and flower pairings create little occasions of magic and the colors are continuously inspiring."
Find her on IG: @abbyyemm
Penny Gac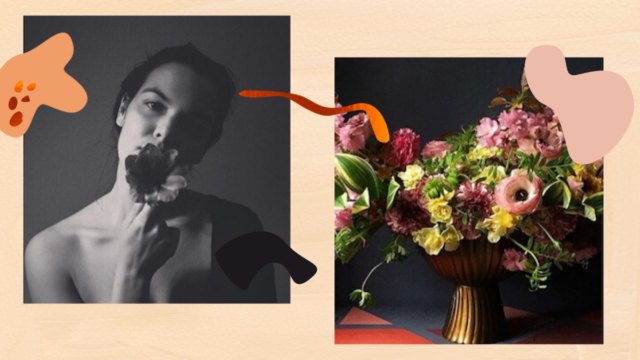 Botanical Artist
Her Pick: @JenyaFlowers
Why she likes it: "Jenya's work is so interesting because it's like "swamp meets fine art". His work is elegant, a beautiful balance of light and dark. He's a naturalist and an avid "no floral foam" advocate. It's a refreshing new take on the old overdone "garden style"."
Follow  on Instagram
Find her on IG: @pennylgac