Talking Honestly with Giselle Wasfie of Remix Acupuncture and Integrative Health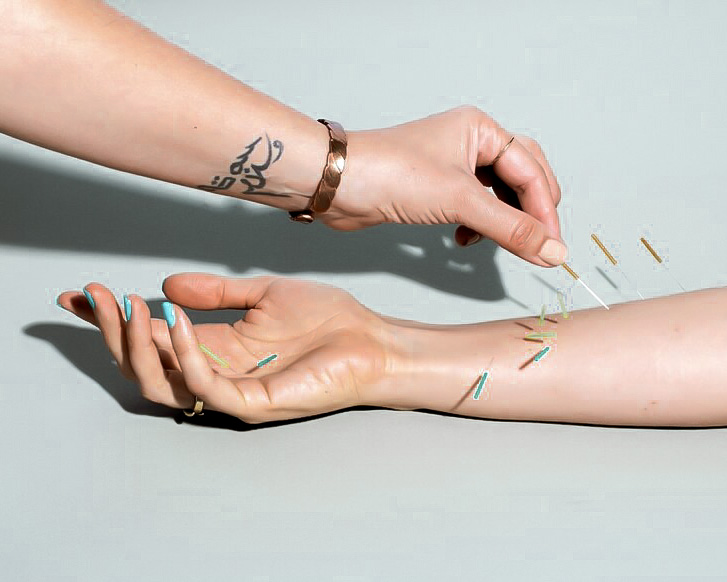 When talking with anyone on an entrepreneurial path the common thread is that the road they take is never linear. Society tells us to get from Point A to Point B there are specific steps that include college and corporate jobs. You climb the ladder, grind to get where you're going and that's life. Giselle Wasfie is proof that you can build a set of steps, walk across a rope bridge, and then construct a slide to get where you want.
Her story starts as an English Lit major at The University of Michigan in Ann Arbor and today continues on as a thriving Doctor of traditional Chinese medicine. In between all of this she went to London for her master's degree in International Journalism, authored So Fly, and worked as a music journalist. Proof that you can take whatever route you want to follow your passion no matter where you are on the career journey.
I met Giselle in 2014 at a yoga retreat in the Italian countryside. (It's as picturesque as it sounds.) As a nationally board-certified acupuncturist and herbalist, she joined the trip both to enjoy herself and to consult on wellness. While that's not even a decade ago it feels like wellness has come so far. At the time I was not yet on the part of my wellness journey where I ready to experience the benefits of acupuncture needles. Though I did choose to try rolfing, a form of bodywork that manipulates the connective tissues to help body structure, from another practitioner that was with us.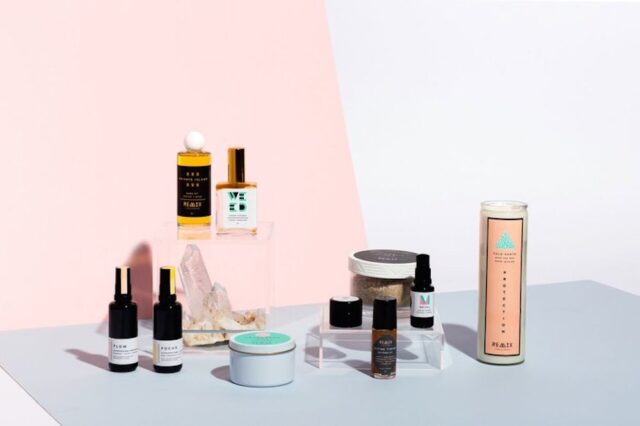 Spending a week with Giselle who, amongst all the other many hats she wears, is certified in Reiki and has a passion for crystal healing, opened my eyes to the practices of traditional Chinese medicine along with meditation, energy medicine, and intuitive techniques. It was a couple more years before it really set it but I count that point in my personal timeline as a tipping point to dive further into health, spirituality, and overall wellness.
That timeframe was also a big one for Giselle. In 2012, she started her own private practice, REMIX Acupuncture + Integrative Health in Chicago's downtown Loop. One year later, she launched REMIX by Giselle Wasfie, a line of 100 percent natural, essential-oil, and Chinese herbal-based beauty and aromatherapy products that are carried by international retailers such as Urban Outfitters.
I knew I had to introduce Giselle Wasfie, a female founder, thought leader in wellness, and an inspiration to others on looking towards a non-linear path to the to be honest, tho audience so I picked my OG squad member's brain with a few up close and personal questions so you could get to know her, her brand, and her journey a little better.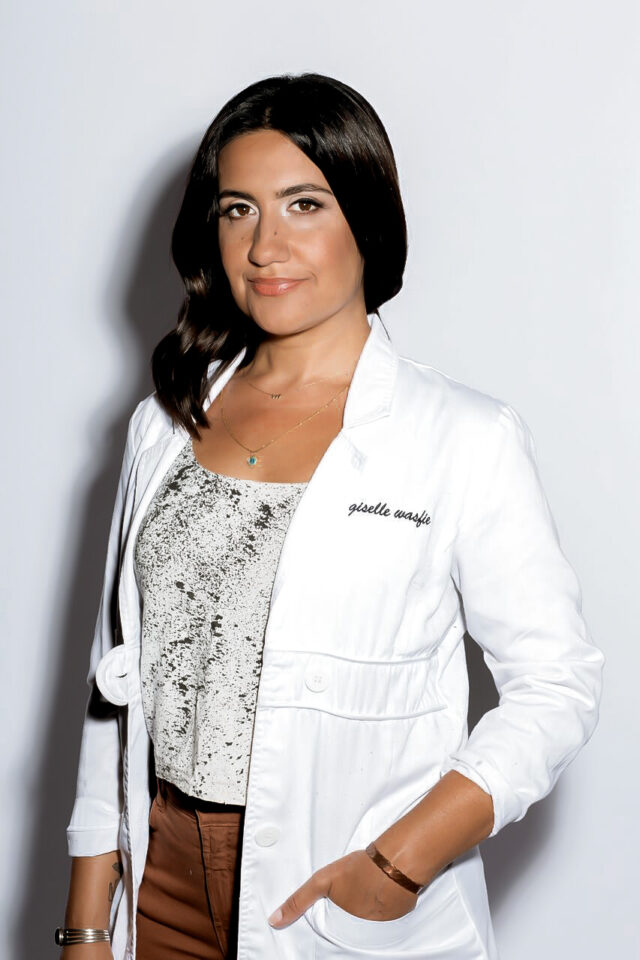 What is your zodiac sign? Taurus.
What do you do? I'm a doctor of Chinese medicine and the founder of REMIX, an acupuncture and herbal medicine practice, with an accompanying line of boutique botanical beauty and aromatherapy products [based in Chicago's downtown Loop].
How did you come up with the name of your business? I used to be a magazine editor, and started out as an editorial assistant at GLAMOUR, then went into music journalism, and focused on hip-hop; so, when I changed careers to traditional Chinese medicine, I thought of the name "REMIX" to pay homage to my career background, and the concept that life is what we spin it to be.
First job? Barista at Amer's in Ann Arbor, Michigan.
What did you want to be when you were growing up? A fashion designer.
Take life as it comes.
Favorite self-care ritual or tool? I give myself acupuncture facelifts with tiny needles that boost collagen and elasticity.
Beauty product you can't live without…REMIX's herbal-based Soothe + Protect Eye Balm. My under eyes crave it at this point, for smoothing lines, moisturizing, and treating puffiness and dark circles.
When traveling… Let yourself let go of your at-home routine and embrace all the place has to offer from food to culture.
Wine – white or red? Rosé
Piece of advice you'll never forget…  Take life as it comes.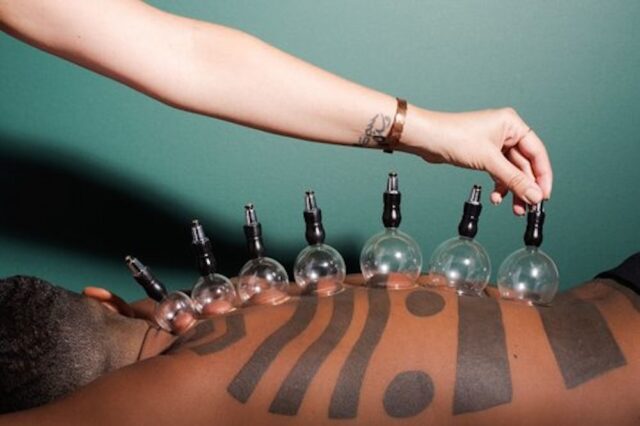 Find Giselle's business REMIX on Instagram @remix_lifestyle, book an appointment with her, or shop her products at remixbygisellewasfie.com.
Monica Dimperio
Recovering fashion blogger and Founder of NYC-based creative consultancy, Hashtag Lifestyle.