Talking Honestly with Giselle Wasfie of Remix Acupuncture and Integrative Health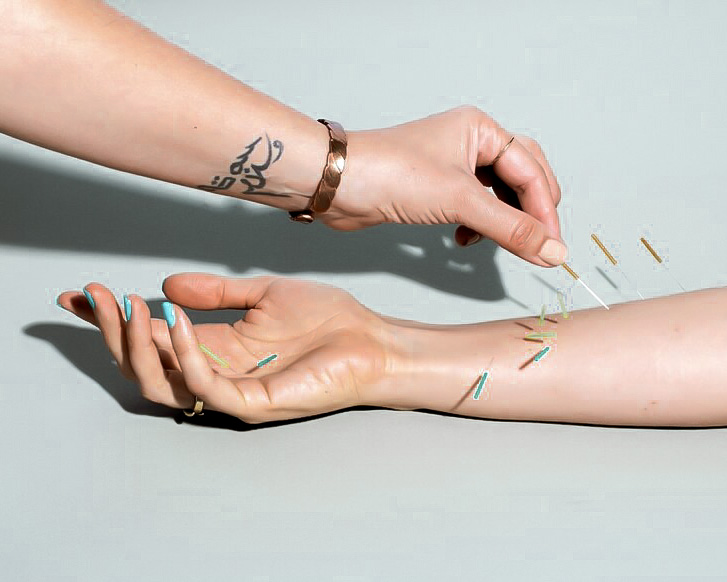 Entrepreneurs' paths are never linear. Society's expectations of following specific steps from college to corporate jobs don't apply. Giselle Wasfie's journey proves that you can forge your own path and reach your goals with creativity and flexibility.
She began as an English Lit major at The University of Michigan and now thrives as a Doctor of traditional Chinese medicine. She also pursued a master's degree in International Journalism in London, authored So Fly, and worked as a music journalist. Her journey proves that you can follow your passion regardless of your career stage.
I met Giselle in 2014 at a scenic yoga retreat in Italy. As a certified acupuncturist and herbalist, she joined the trip for relaxation and wellness consultation. Though it hasn't been a decade, the wellness industry has made significant progress. Back then, I wasn't ready to try acupuncture, but I did opt for rolfing, a connective tissue manipulation technique, from another practitioner present.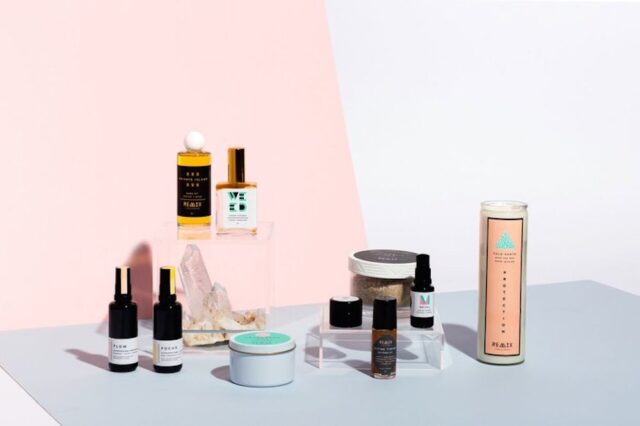 During a week with Giselle, I discovered her expertise in various fields, including Reiki and crystal healing. She introduced me to traditional Chinese medicine, meditation, energy medicine, and intuitive techniques. Although it took a few more years to fully embrace it, that experience marked a turning point in my journey towards health, spirituality, and overall wellness.
That timeframe was also a big one for Giselle. In 2012, she started her own private practice, REMIX Acupuncture + Integrative Health in Chicago's downtown Loop. A year later, she launched REMIX by Giselle Wasfie, a line of natural beauty and aromatherapy products with Chinese herbal ingredients. It's now sold by global retailers like Urban Outfitters.
I had to introduce Giselle Wasfie, a female founder and wellness thought leader, who inspires others to embrace non-linear paths. To get to know my OG squad member, her brand, and her journey, I asked her a few up close and personal questions. Let's dive in and learn more!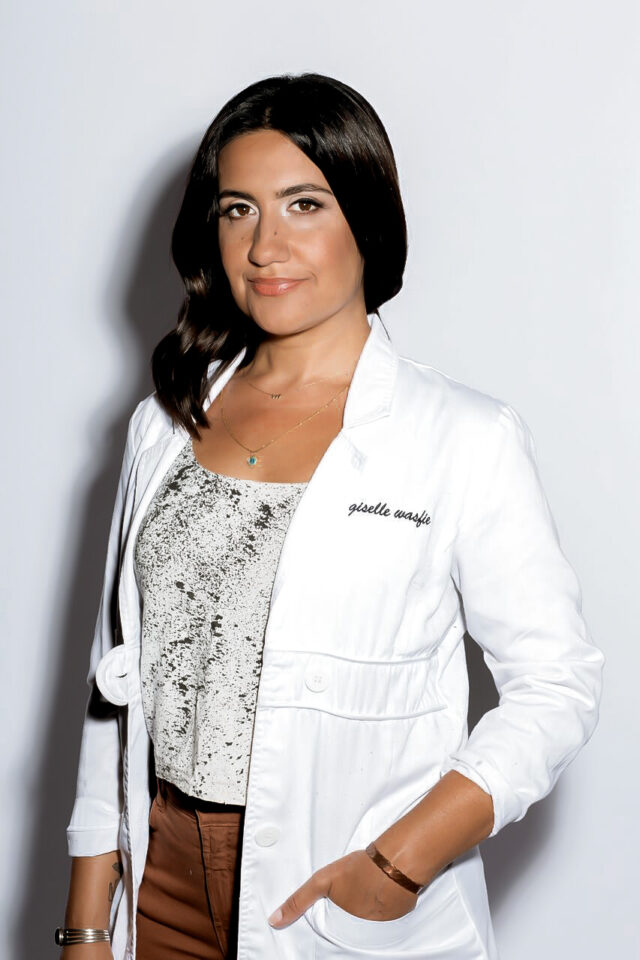 What is your zodiac sign? Taurus.
What do you do? I'm a doctor of Chinese medicine and the founder of REMIX, an acupuncture and herbal medicine practice, with an accompanying line of boutique botanical beauty and aromatherapy products [based in Chicago's downtown Loop].
How did you come up with the name of your business? I used to be a magazine editor, and started out as an editorial assistant at GLAMOUR. Then, I went into music journalism. In my music career, I focused on hip-hop so, when I changed careers to traditional Chinese medicine. I thought of the name "REMIX" as a way to pay homage to my career background, and the concept that life is what we spin it to be.
First job? Barista at Amer's in Ann Arbor, Michigan.
What did you want to be when you were growing up? A fashion designer.
Take life as it comes.
Favorite self-care ritual or tool? I give myself acupuncture facelifts with tiny needles that boost collagen and elasticity.
Beauty product you can't live without…REMIX's herbal-based Soothe + Protect Eye Balm. My under eyes crave it at this point, for smoothing lines, moisturizing, and treating puffiness and dark circles.
When traveling… Let yourself let go of your at-home routine and embrace all the place has to offer from food to culture.
Wine – white or red? Rosé
Piece of advice you'll never forget…  Take life as it comes.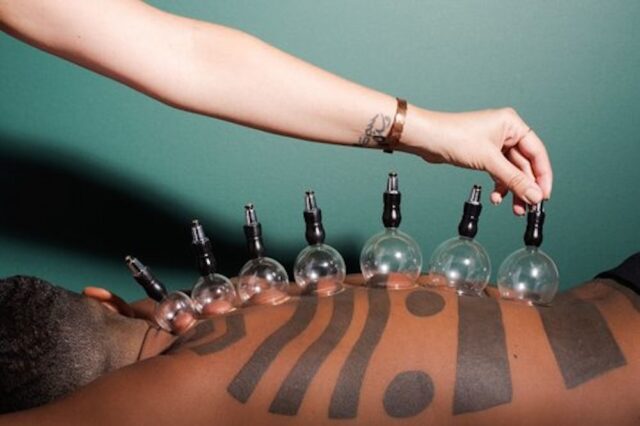 Find Giselle's business REMIX on Instagram @remix_lifestyle, book an appointment with her, or shop her products at remixbygisellewasfie.com.
Monica Dimperio
Recovering fashion blogger and Founder of NYC-based creative consultancy, Hashtag Lifestyle.