The Chic Sneakers (and My Fave Affordable Dupes) Inspiring Fashion for Women Over 40

New Yorkers are renowned for curating an impeccable collection of shoes that seamlessly blend comfort with style. Enter downtown girl, Katie Holmes, a true maestro of casual yet effortlessly chic street fashion for women over 40. She's frequently spotted donning an array of walk-friendly shoes, exuding an air of laid-back sophistication.
Among her top picks are the coveted Chloé's Nama Sneakers, a luxurious pair seamlessly woven into a myriad of outfits. Katie owns them in two different colors – a testament to their timeless allure.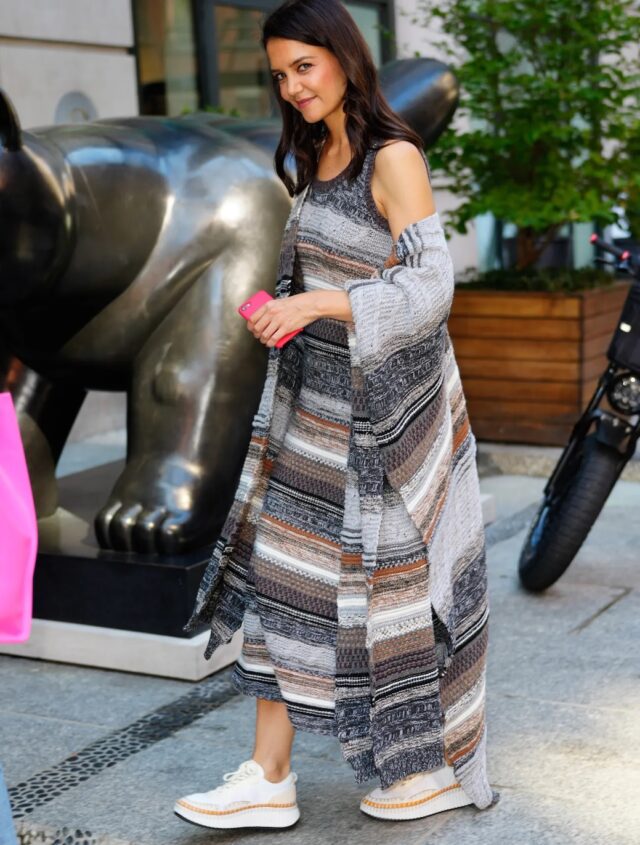 Picture her strutting down the streets, effortlessly pairing these chunky kicks with a sleek leather bomber and relaxed denim during a casual coffee run, effortlessly transforming it into a source of school pick-up inspiration. It's evident that this millennial mom has elevated these designer sneakers to must-have status in her wardrobe.
For those who admire Katie's style but seek a more wallet-friendly option, rejoice! You can now steal her look without burning a hole in your pocket with the Women's Persephone Sneakers by Universal Thread™, conveniently available at Target.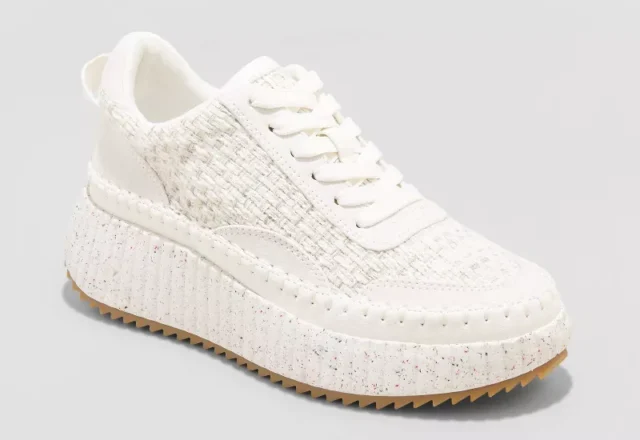 These stylish dupes masterfully capture the essence of Holmes' street-chic style, giving you that coveted fashion-forward edge without the hefty price tag. I have the white pair and wear them on the regs with the season's trends: midi dress, satin skirts, and cropped straight leg jeans and fall essentials.
Wherever the day takes you or whatever trend you want to run with in your Fashion for Women Over 40 wardrobe, bask in the confidence of effortlessly reveling in the allure of New York street chic (even in the suburbs) without the designer price tag.
Monica Dimperio
Recovering fashion blogger and Founder of NYC-based creative consultancy, Hashtag Lifestyle.