How To Host A Galentine's Day Brunch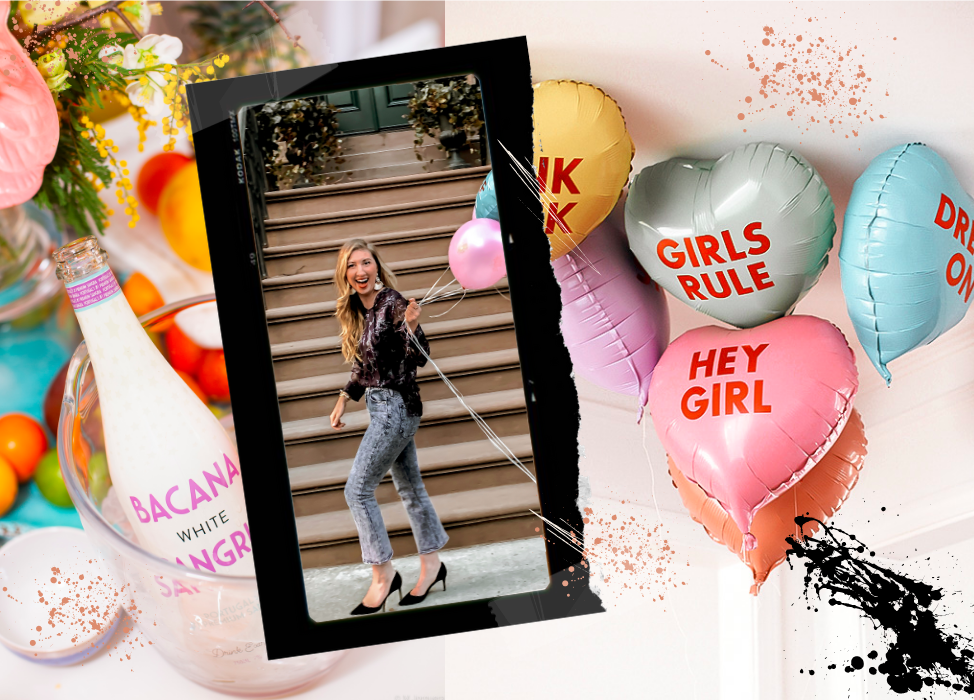 Galentine's Day, a term taken from Amy Poehler in the tv show Parks and Recreation, is the girl-friend version of Valentine's Day. With its rise in popularity over the past few years you may have thought of hosting your very own Galentine's day brunch, or event. It's technically February 13th but you can celebrate it anytime that month. The only rule? Gal pals and lots and lots of bubbles!
If this sounds like your idea of a good time then you'll want to start dreaming up your soiree. But where do you start? If you need some help planning it all out, you're in luck. We recently hosted a Galentine's Day brunch for our #squad in my West Village apartment fueled by Bacana Sangria.
1. Mail Call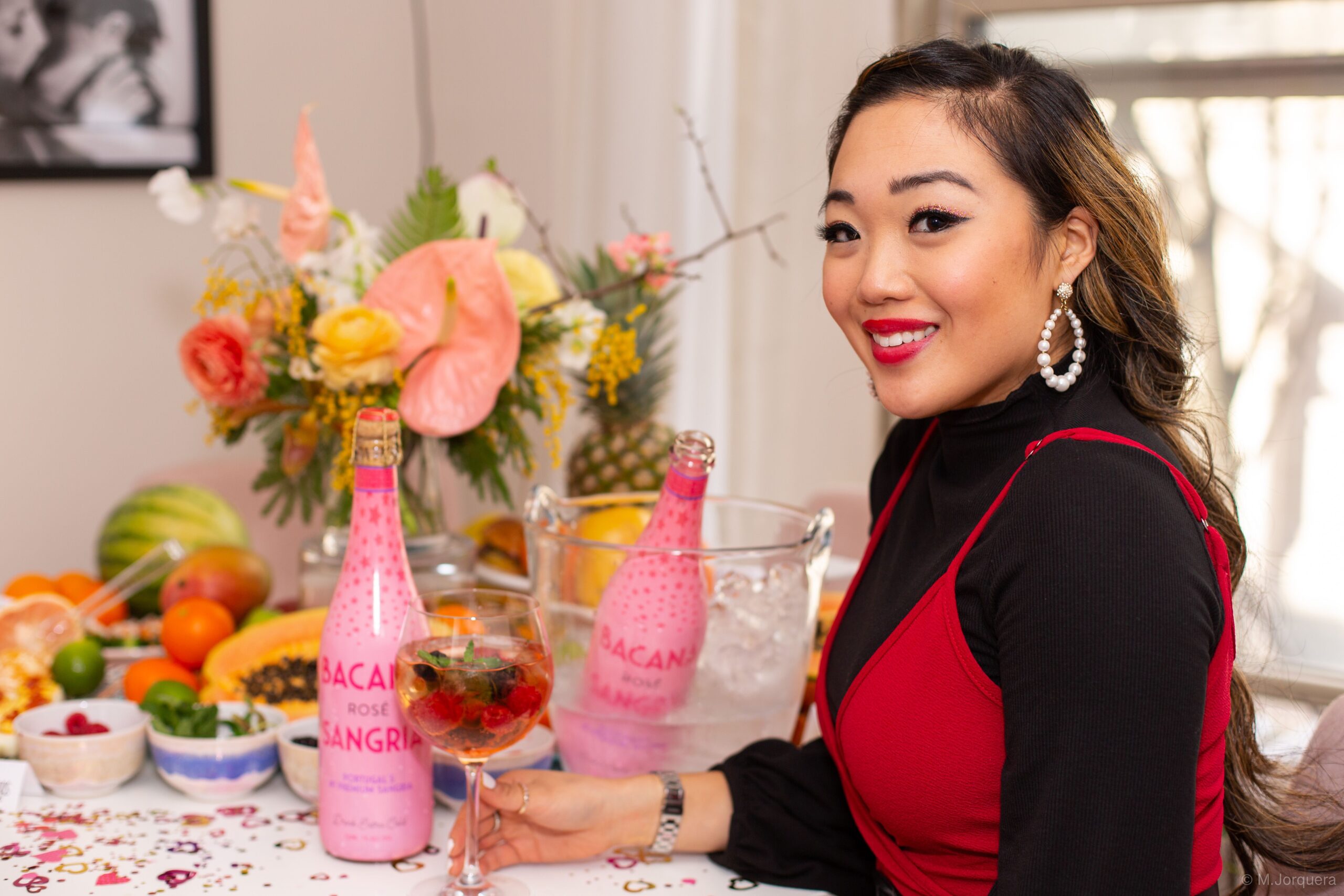 Can't have a party without guests! Write down a list of your nearest and dearest. If your space is big enough, ask them to bring a best gal pal of theirs. Or, keep it intimate. Either way is fun. This party is a perfect excuse to get out of winter hibernation and socialize.
To send my invites I went with a fun design from Paperless Post. If you really want to personalize it, go with snail mail.
2. Get the Vibe Right
Now that you have some guests coming you have to start getting the vibe together. That includes food + drink, decor, and music.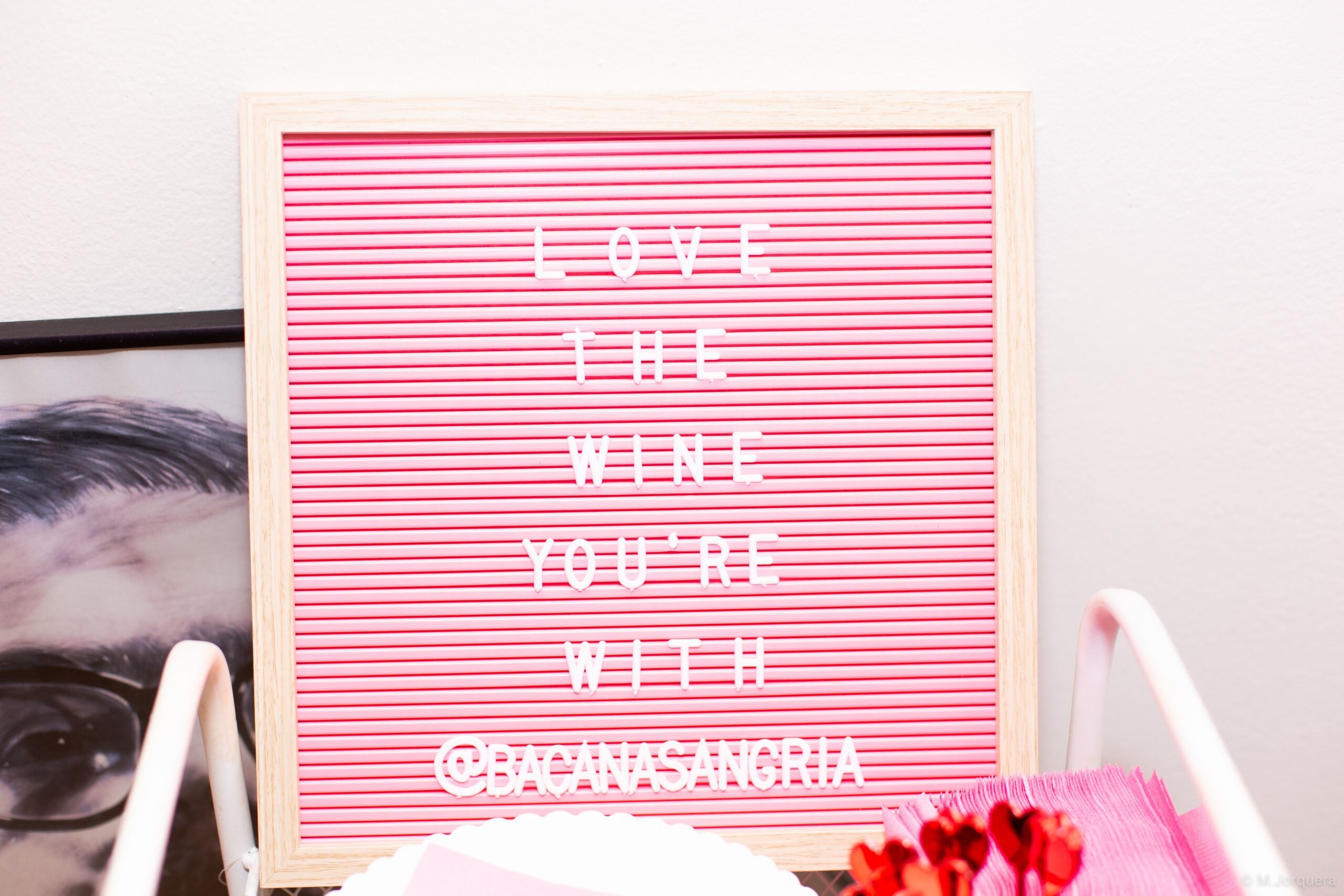 +The Bar
Since it's brunch there will obviously be Mimosas first and foremost. We decided to use Bacana Sangria White Sparkling Wine with a splash of OJ for ours. For those that aren't down with Mimosas, we also offered Bacana Sangria Rose Sparkling Wine with a full bar of fruit (blackberries, raspberries, and strawberries) and mint to garnish.
With the booze taken care of, we moved on to the food.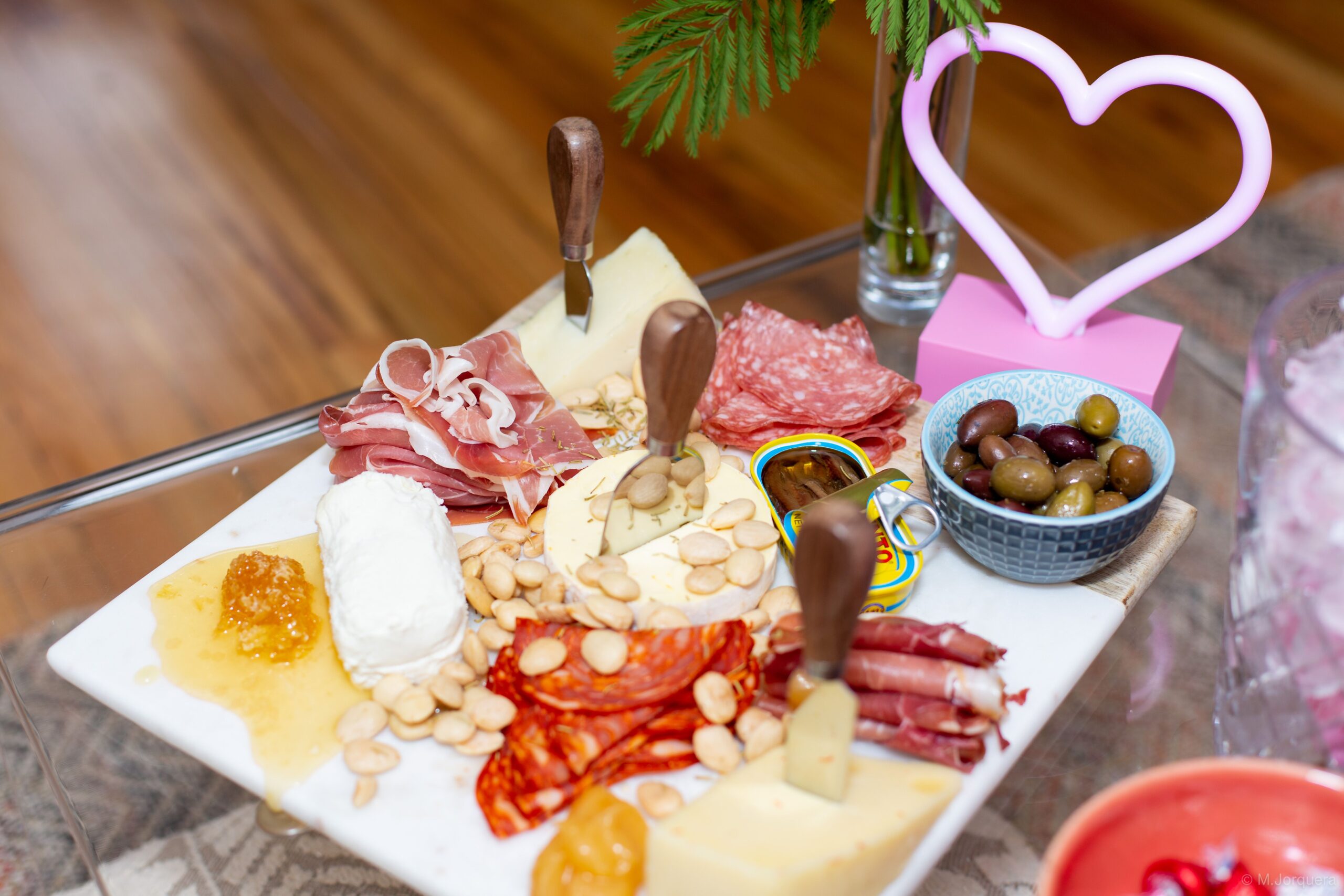 +Menu
Because Bacana is handcrafted in Portugal we put a European spin on our menu. Things you can prep, order, or heat an hour before are ideal. You don't want to be toiling away in the kitchen the whole time.
Chorizo Deviled Eggs
Smoked Paprika Croquettes with Habanero Aioli
Portuguese Shrimp Ceviche Cucumber Cups
Steak Egg and Manchego Sliders with Salsa Verde
Spanish meat and cheese charcuterie board
Egg Custard Cups (Pasteis de Nata)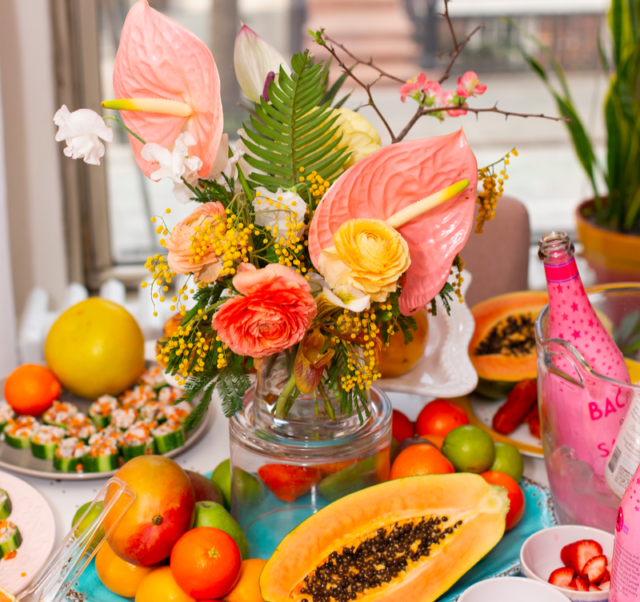 +Decor
It only takes a few items to transform your space from everyday chic to girl gang glam. Flowers are first up. You would be surprised by what they do for a space. We used Hellabloom arrangements but there is so much you can do with bodega flowers. If you have a bit more in your budget head to party city and get heart confetti for the surfaces and instagrammable balloons in an X and an O. Extras but not totally necessary are a letter board and small neon heart – both sourced from Forever 21.
It's the little details that make all the difference.

+Music
If you're a playlist pro go ahead and make one. Think about adding all of the tunes you and your gal pals scream together in the car or at karaoke. There are also a ton of pre-made lists that your guests might like. Try this one from Spotify.
3. Gather 'Round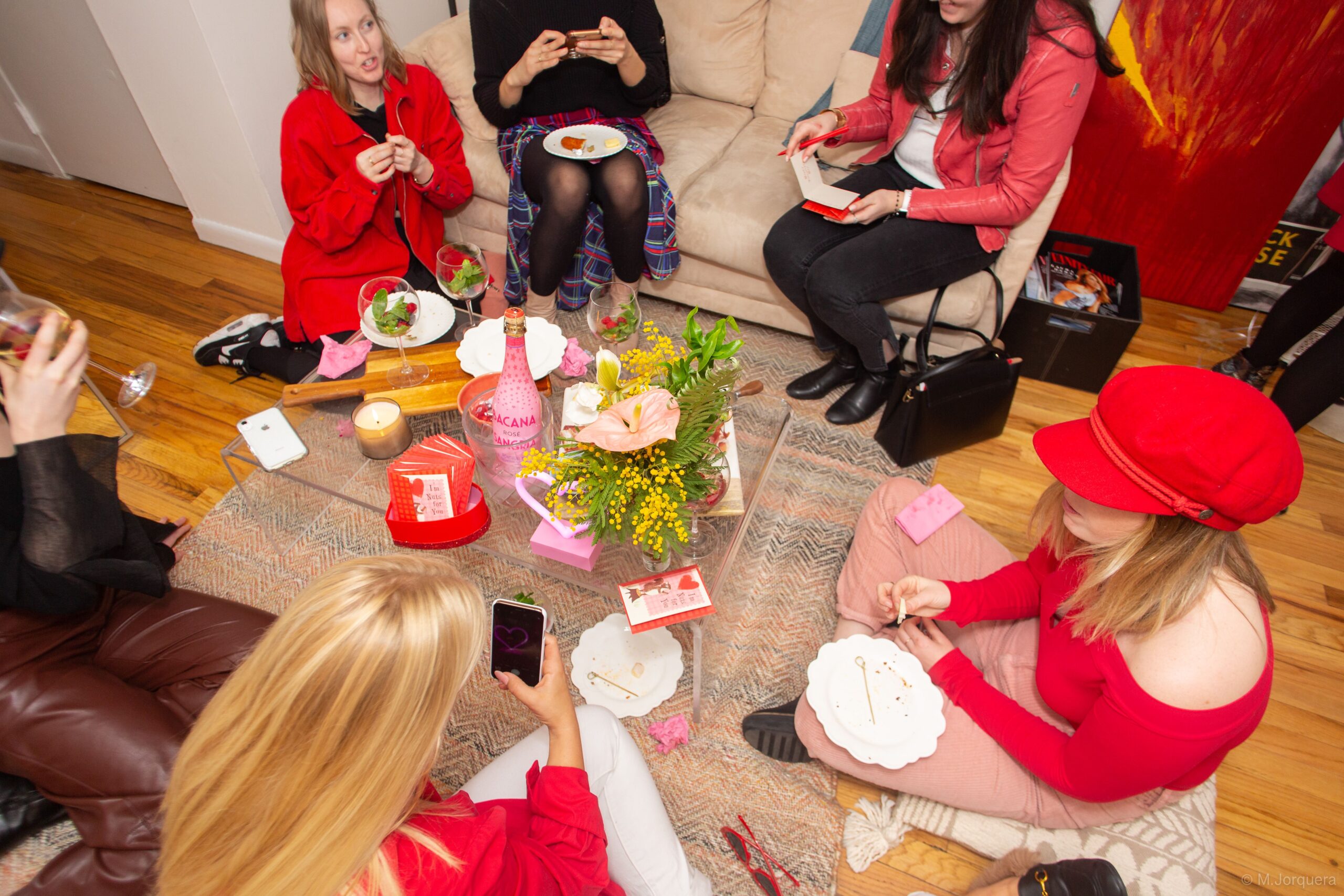 Oftentimes when planning a party we forget a main ingredient and that's an activity. Remeber pin the tail on the donkey from our youth or the weird games we play at bachelorette parties.
These little things can either be fun or annoying. Make them the former.
Something everyone will want to do at a Galentine's brunch is write out a valentine – either to a friend or themselves (#selflove). It's a fun way to help spread the love, too!
Just buy cards and keep them out on the table with some pens. Tell your friends to drop them in a bowl at the door. Stamp and send them out for them!
4. Party Time!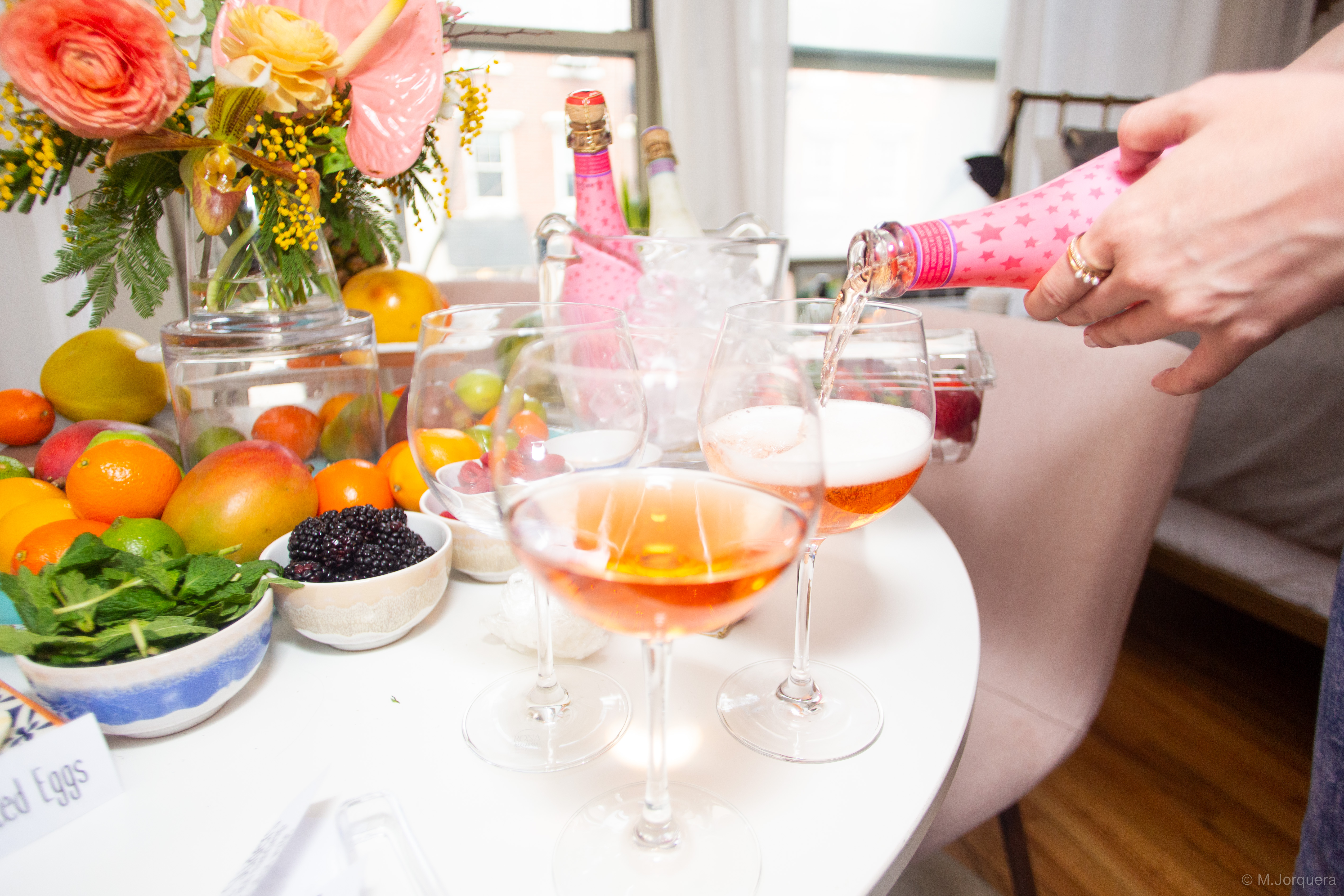 Once all of your boxes are checked, don't forget to have fun! After all, this party is to catch up and share some laughs. As long as you keep the bottles of Bacana popping that shouldn't be too hard to remember.
These are my tips – feel free to add your own spin and tell us what you did by tagging us @_tobehonesttho_ on Instagram.
Monica Dimperio
Recovering fashion blogger and Founder of NYC-based creative consultancy, Hashtag Lifestyle.