The Best Carry-On Luggage for Digital Nomad Travelers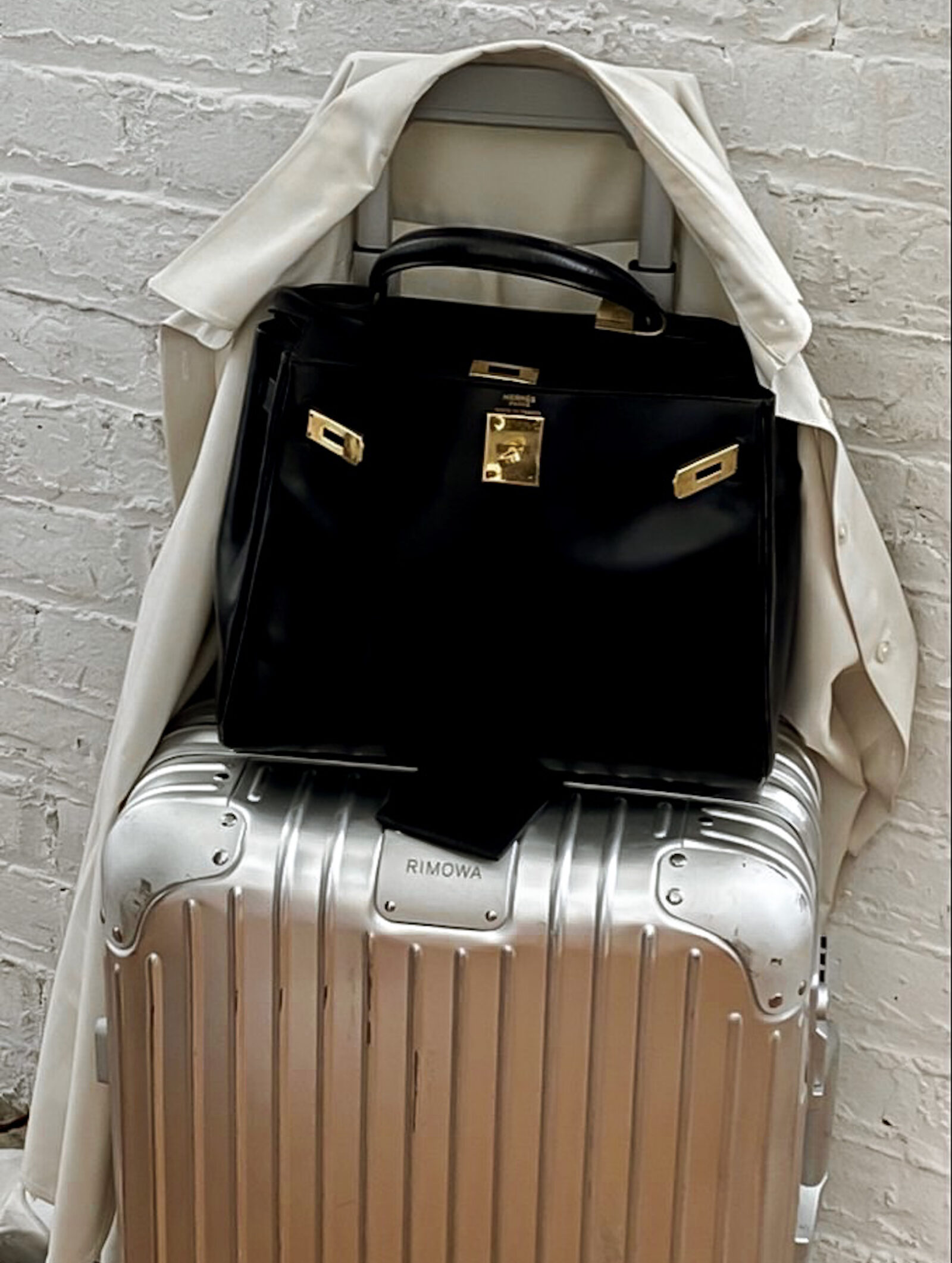 Are you a travel-savvy individual with a taste for the finer things in life? If you're in pursuit of the absolute best in luxury carry-on luggage, your search ends here. I've carefully curated a collection of the most stylish and practical options that will take your travel experience to unprecedented levels of excellence.
Prepare to be captivated by sleek designs, innovative features, and meticulous craftsmanship. These carry-ons are meticulously crafted to cater to the needs of the modern digital nomad. Together, let's embark on a journey to discover the epitome of luxury travel gear and transform every trip into an extraordinary adventure.
RIMOWA Original Cabin aluminum suitcase
Known for its iconic design and durability, Rimowa offers luxury carry-on luggage options that are perfect for digital nomad travelers. The Classic Cabin Suitcase combines sleek aesthetics with functional features, including a multi-wheel system and spacious interior compartments.
Tumi Alpha 3 International Carry-On
Tumi is synonymous with luxury travel gear, and their Alpha 3 International Carry-On is no exception. Crafted with premium materials and innovative design, this carry-on provides ample storage space, integrated USB ports, and a durable build to withstand frequent travel.
Briggs & Riley Baseline International Carry-On
Briggs & Riley is renowned for its high-quality luggage, and the Baseline International Carry-On exemplifies luxury and functionality. With features like a CX expansion-compression system for added packing capacity and a lifetime warranty, this suitcase is a top choice for discerning digital nomads.
Bric's Bellagio Metallo Carry-On
Bric's is known for its Italian craftsmanship and attention to detail, and the Bellagio Metallo Carry-On is a prime example. Made from durable polycarbonate and featuring a luxurious metallic finish, this suitcase combines style with practicality, offering a spacious interior and smooth-rolling wheels.
Montblanc Nightflight Cabin Trolley
For digital nomads seeking refined elegance, the Montblanc Nightflight Cabin Trolley is a top pick. This luxury carry-on exudes sophistication with its sleek design and premium materials. It offers smart organization features and a telescopic handle for effortless maneuverability.
Louis Vuitton Horizon 55
Louis Vuitton is synonymous with luxury, and their Horizon 55 carry-on suitcase embodies the brand's timeless style. Crafted from lightweight and durable materials, this suitcase features LV's iconic monogram pattern, a spacious interior, and smooth-rolling wheels for effortless travel.
Globe-Trotter Safari 21″ Trolley Case
Globe-Trotter specializes in creating exquisite travel luggage, and their Safari 21″ Trolley Case is a luxurious option for digital nomads. Handcrafted in England, this carry-on showcases a vintage-inspired design, premium leather accents, and a lightweight yet sturdy construction.
Tumi Latitude International Carry-On
Another luxury offering from Tumi, the Latitude International Carry-On stands out with its sleek design and cutting-edge functionality. Made from resilient materials and featuring impact-resistant corners, this suitcase offers a combination lock, spacious compartments, and a removable garment sleeve.
Samsonite Black Label Cosmolite Spinner
Samsonite's Black Label Cosmolite Spinner combines luxury and durability in a lightweight design. With its distinctive look and innovative Curv technology, this carry-on offers excellent impact resistance and a spacious interior, making it an ideal choice for digital nomads seeking luxury and practicality.
Victorinox Lexicon Hardside Frequent Flyer Carry-On
Victorinox is known for its Swiss precision and quality, and the Lexicon Hardside Frequent Flyer Carry-On is a top luxury choice. This suitcase features a scratch-resistant matte finish, dual-caster wheels, and a spacious interior with intelligent organization features.
When it comes to luxury carry-on luggage for digital nomad travelers, these brands and models offer both style and functionality, ensuring you can travel in utmost comfort and sophistication.
Monica Dimperio
Recovering fashion blogger and Founder of NYC-based creative consultancy, Hashtag Lifestyle.