Monica's Guide to Holiday Dressing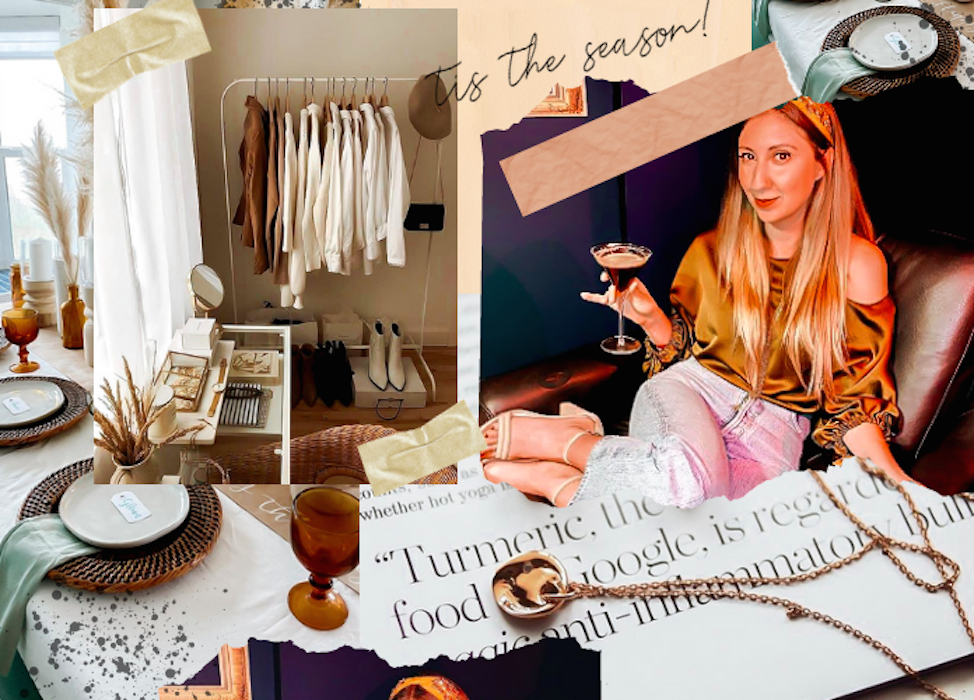 It's the last hoorah of the year before everyone hibernates. The two or so months where the text messages to meet up drop off and you're lucky if someone plans a game night. That's why a holiday dressing guide is vital to helping plan your roster of sexy outfits for the last 6 weeks of the year.
It may be the last time to shoot good #content for your Insta feed AND, if you're single, to find someone to snuggle up with when the temps take a real turn.
Use this holiday dressing guide below to see some of my favorite looks based on what I'll be wearing, where, and ways to style them.
---
Friendsgiving
"This new tradition has grown in popularity over the last few years. Dress for this occasion knowing that you will be going out after vs. falling asleep on the sofa in a sweatsuit. Come wearing a "moment" that is breathable after a couple of rounds of mashed potatoes, whether it be a chic leather jacket with jeans or a wild animal print dress."
Festive Gatherings
"Party invites are my love language. As a Leo, I use any excuse to dress up and go out and this is the time since there are about 100 things going on during the month of December – work party, friend Christmas, your friend's friend's holiday soiree. Enter the party in a glam suit and you'll be the hashtag mood."
Christmas Day
"Everyone's traditions are different. One thing we all have in common is that at some point we will all be sitting around watching movies. Find yourself a stunning pair of instagrammable PJs for the occasion. Post away and watch the likes roll in as you cuddle up with a cup of hot cocoa under a cashmere blankie until the moment you have to work again the following week."
New Years Eve
"NYE always gets me in the mood for tuxedo details. They are so chic on women and there aren't many occasions to wear them for the rest of the year. I love the idea of pulling those classic details – cumberbund, pintucks, and collars – in with a little leather and glitz."
Monica Dimperio
Recovering fashion blogger and Founder of NYC-based creative consultancy, Hashtag Lifestyle.