Ace Courtside Style with These 6 Pickleball Fashion Essentials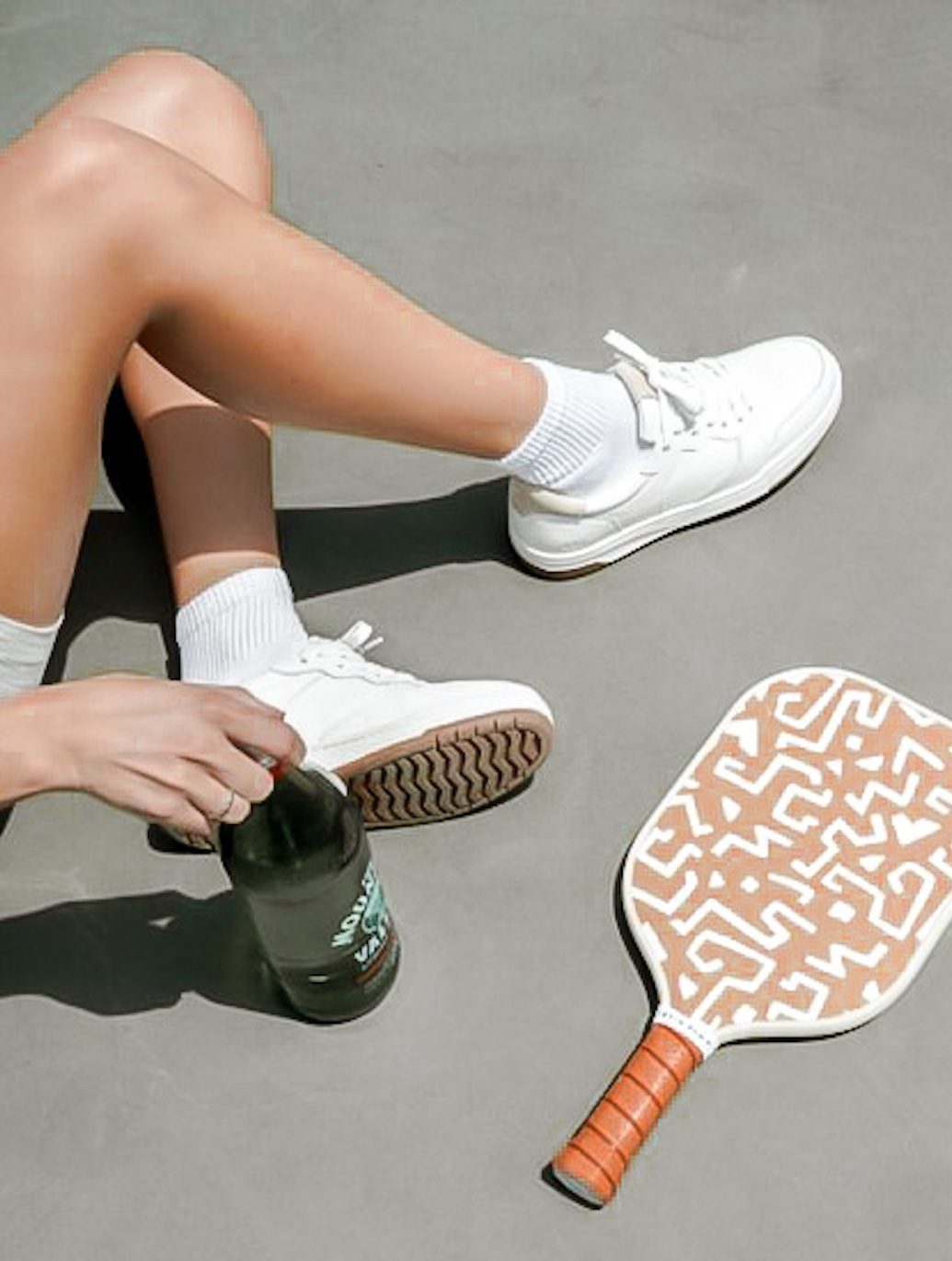 Pickleball, the wildly popular sport that combines the best of tennis, badminton, and ping pong, has taken the world by storm. And if you're a fashion-forward fitness enthusiast like myself, you've surely found yourself pondering the age-old question: "What pickleball fashion essentials should I wear to look effortlessly stylish while dominating the pickleball court?"
Well, worry no more!
This article is here to be your ultimate guide to the essential elements of a fashionable and functional pickleball wardrobe you'll actually want to break a sweat in. The best part is that you will be able to seamlessly transition from the fiercely competitive pickleball arena as well as the elegant tennis court – if that's your thing – to your day-to-day activities.
So, let's dive into the six game-changing Pickleball Fashion Essentials that will ensure you're the envy of every court you step foot on.
A Bag for Your Pickleball Fashion Essentials
A trusty bag is possibly the most essential item since you'll be using it to store all of your daily items along with your pickleball accessories. There should be a place to hold your paddle, balls, water bottle, and more. Because pickleball has been a sport geared more toward the boomer generation until recently there are not A TON of chic bags but these are a few that I like.
The Ultimate Workout Dress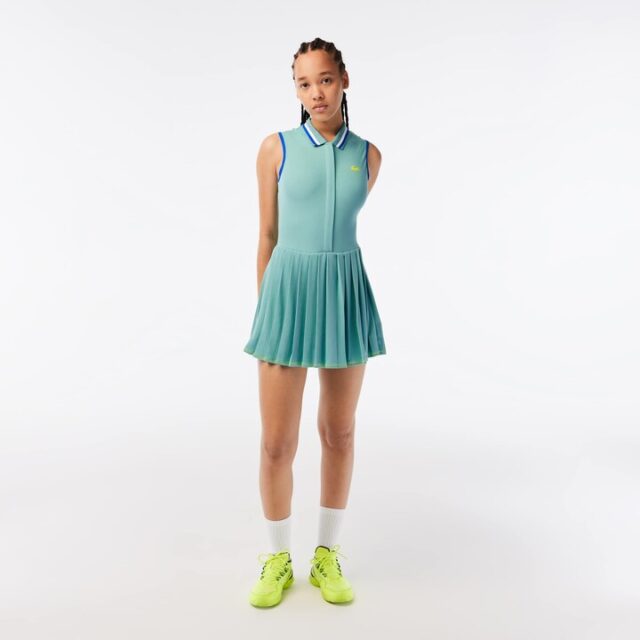 Active dresses are EVERYWHERE right now and they are the ultimate fashion-forward choice to start building your pickleball wardrobe. These dresses are designed to keep up with your athletic moves but they also keep you on-trend off the court. Big-name designers like Alice + Olivia and Norma Kamali have jumped on the pickleball fashion train, though not to be outdone by heritage athletic wear brands like Fila, Nike, and K-Swiss.
A Sexy Tennis Skirt is at the Top of Your Pickleball Fashion Essentials List

This versatile piece combines functionality with a touch of allure, allowing you to move freely while turning heads. Whether you're smashing volleys or acing your serves, the right tennis skirt will elevate your game and make a statement in the world of pickleball fashion.
Your Go-To Onesie

Rocking a onesie, also known as a romper, might initially push you out of your comfort zone, but trust me, once you experience the ease of throwing on this sleek, performance-ready look without the hassle of outfit coordination, it'll become a must-have in your pickleball wardrobe. With its built-in shelf-bra offering light to medium support, it's perfect for those laid-back pick-up games where you want to slay both on and off the court. Pair with your fav sweatshirt for after the game.
Modern Footwear for the Court

Having the right kicks is a total game-changer to avoid injuries and unleash your A-game. Seek out court-specific athletic shoes like those made for tennis or volleyball. They've got all the stability, cushioning, and lateral support your feet and ankles need for those lightning-fast moves and sudden shifts. Don't be afraid to go for trendy colors or patterns that add that extra stylish flair to your overall ensemble.
The Quirky Hat is 2023's Top Pickleball Fashion Essentials Pick

A quirky dad hat has emerged as the top pickleball fashion essential of 2023, bringing both style and a touch of nostalgia to the court. This trendy accessory not only adds a cool and laid-back vibe to your outfit, but it also shields you from the sun during intense matches. Elevate your pickleball game and embrace the dad hat trend to make a fashion statement that will turn heads on and off the court.
Tie All of Your Pickleball Fashion Essentials Together
Pickleball isn't just about the game—it's a chance to make a statement and showcase your personal style on the court. By incorporating the six essential elements of pickleball fashion into your wardrobe, you can truly elevate your game and stand out from the crowd.
Firstly, don't forget a stylish and functional bag to carry all your gear and essentials. It's not just a practical item but also a fashion statement that adds flair to your overall look.
Next, invest in a versatile workout dress that allows you to move freely while keeping you comfortable and dry. Opt for moisture-wicking and breathable fabrics that will keep you cool even during intense matches.
For a touch of femininity, a tennis skirt or skort is a must-have. Choose one with built-in shorts for added coverage and ease of movement. It's a classic choice that never goes out of style.
Consider adding a onesie to your pickleball wardrobe. This all-in-one outfit offers a sleek and modern look, providing ease of movement and a streamlined silhouette.
Of course, let's not forget about modern footwear designed specifically for court sports. Look for stylish and supportive options that provide stability and cushioning to protect your feet during quick movements.
Finally, top off your pickleball ensemble with a quirky hat that not only shields you from the sun but also adds a playful touch to your outfit. It's the perfect accessory to express your unique personality and sense of style.
By incorporating these six essential elements into your pickleball fashion repertoire, you can truly tie your entire look together. Embrace your individuality, exude confidence, and let your outfit become an extension of your vibrant personality on the pickleball court. So, step onto the court with grace and flair, and let your style shine!
Monica Dimperio
Recovering fashion blogger and Founder of NYC-based creative consultancy, Hashtag Lifestyle.