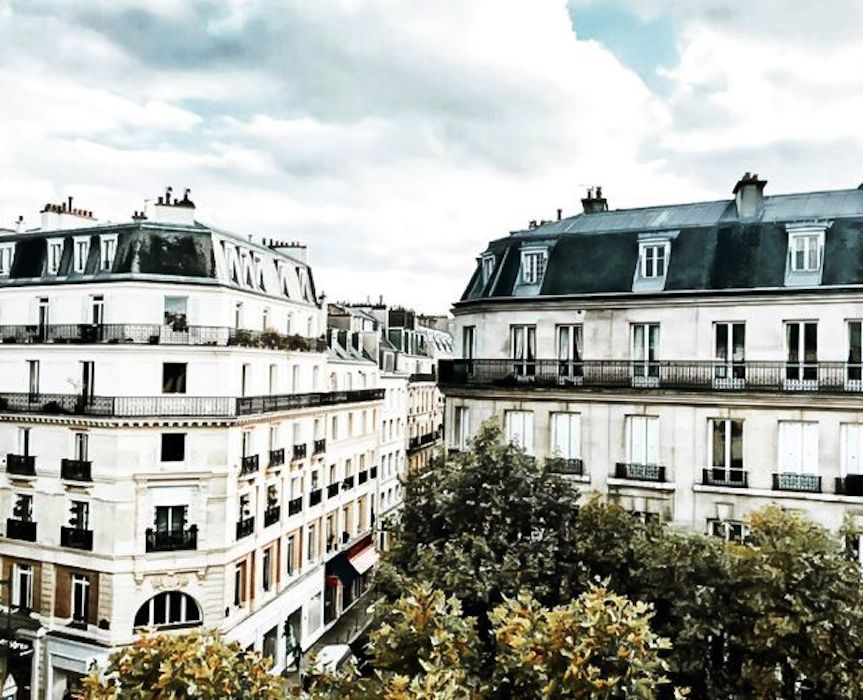 The architecture, food, music, people, and, well, EVERYTHING in Paris stirred up my creative juices in a way that I haven't felt in a while. I made a personal goal to eat a pan au chocolat every day of my 3-day trip. I succeeded. Even though I couldn't fit into my pants after this trip, it was totally worth it! If you love food and luxury this Paris city guide is for YOU!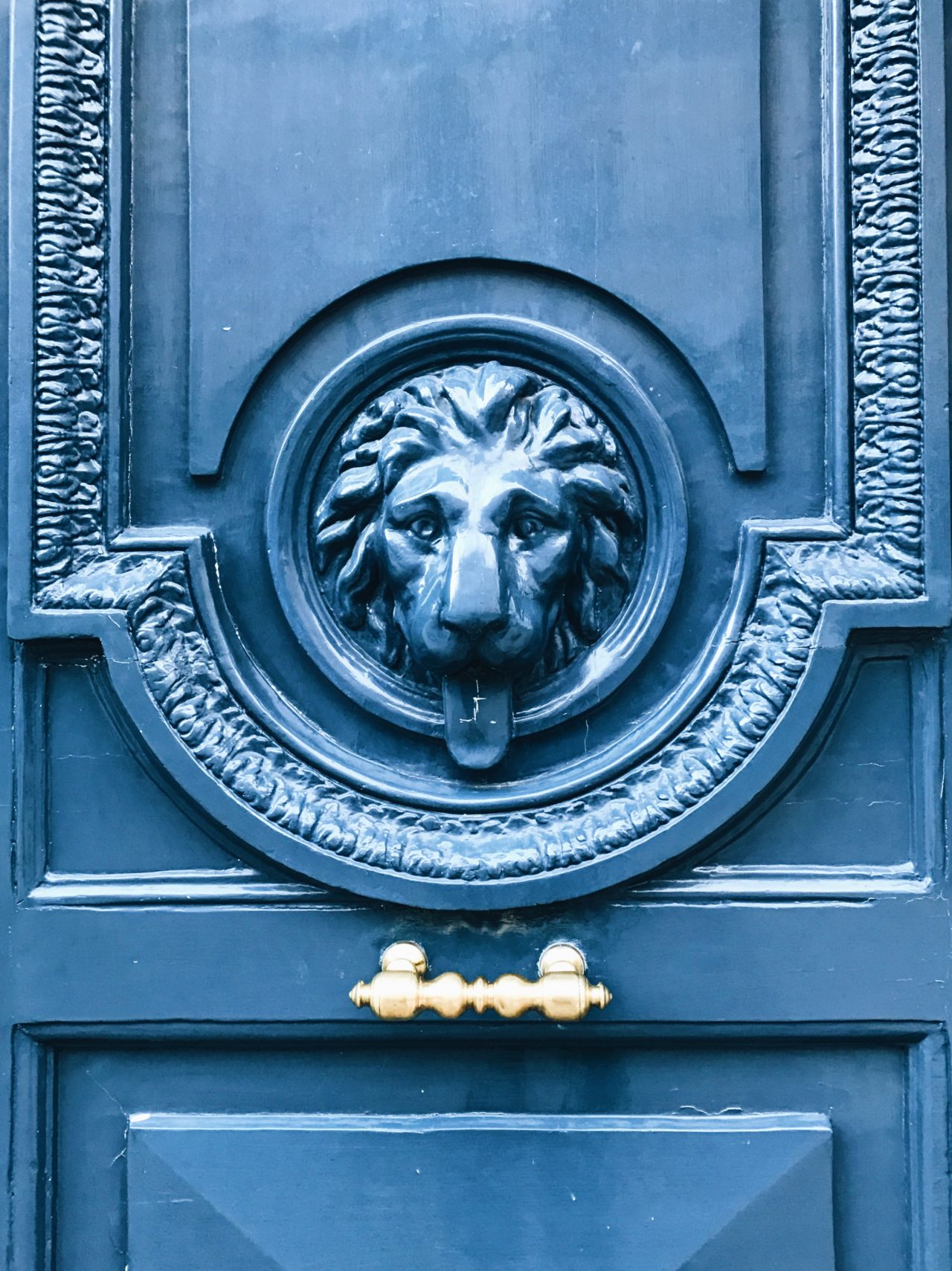 The streets of St. Germain des Pres in the 6th arrondissement where I stayed reminded me of a conglomerate of the best parts of my favorite NYC neighborhoods but chicer. Even the doors had style. ???
The area, once stomping grounds for intellectuals like Simone de Beauvoir and Jean-Paul Sartre, is now home to the lush Luxembourg garden, posh boutique shops, and beautiful art galleries.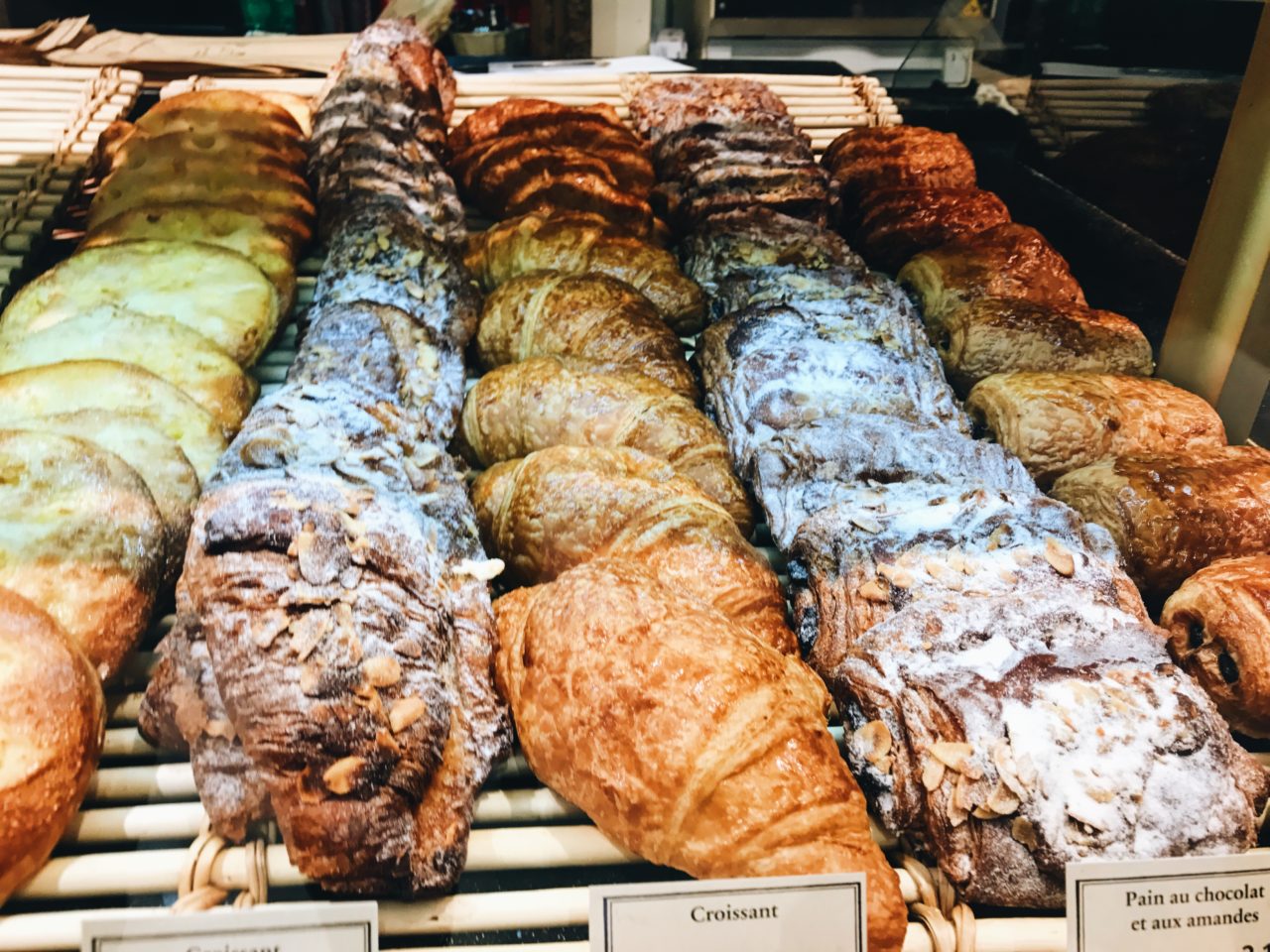 The first thing I did when I got out of my taxi from the airport was looking for carbs…obviously. Seconds later I stumbled upon Paul, a popular chain of Parisian bakeries named after the guy you stole all the answers from in science class but nowhere near as boring.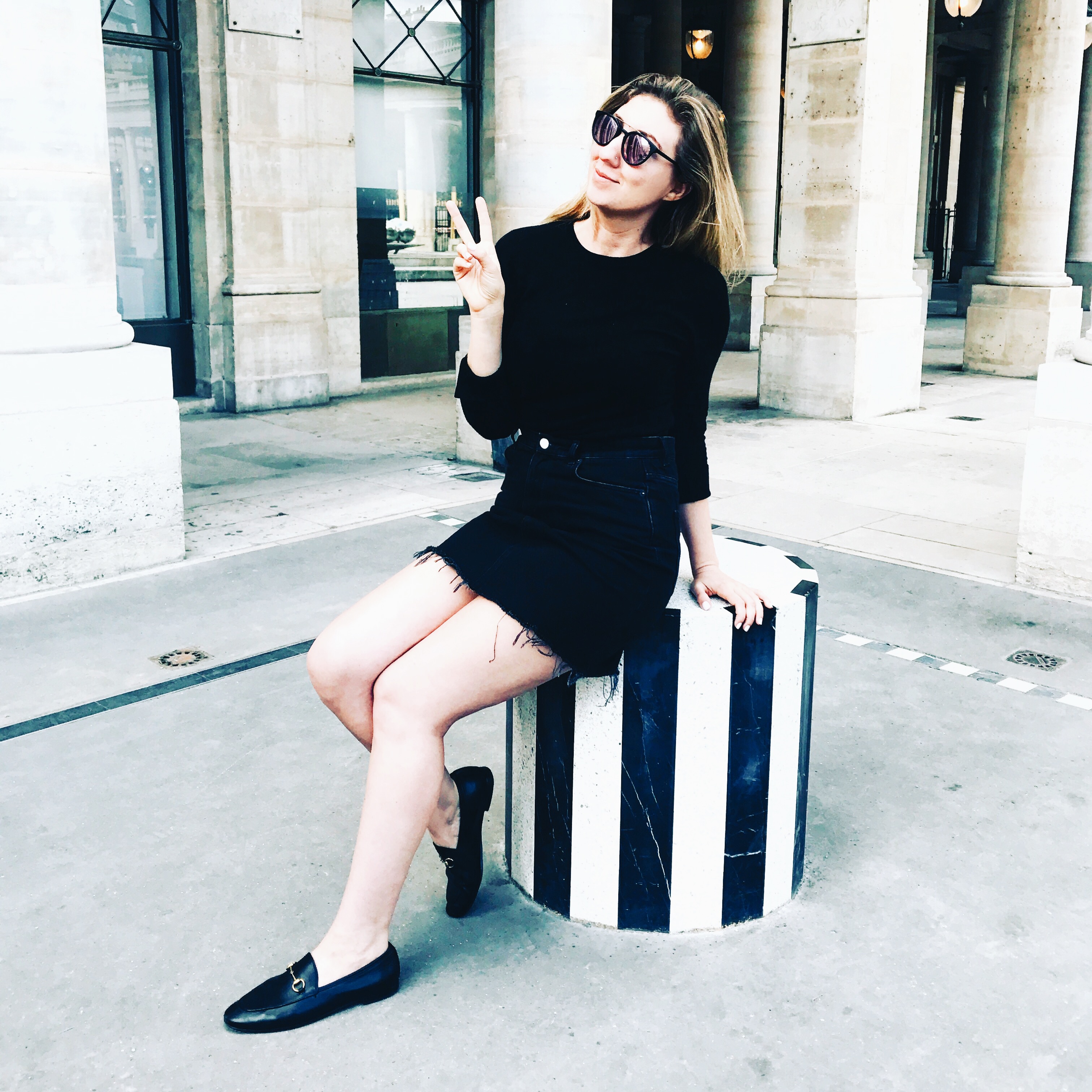 Hours later, a whirrrrllwind three days in Paris began so the rest is mostly a blur. Luckily I captured a few photos on my iPhone as I trudged through jetlag and ran (literally) around the city to creative direct a photo shoot for Haute Victoire, a fine jewelry brand inspired by the world travels of Yasmina Bennazou with roots in the City of Lights. No complaints here though. I'll trade exhaustion for an adventurous work trip to Europe any day!
Working in luxury goods often means I get to experience more bourgeois places than my normal budget allows. If you are ready to feel super-fancy and splurge on a getaway, Paris is THE place to do it.
Check out some of the best luxury accommodations, culinary destinations, and activities I enjoyed on my 72 hours in Paris. Bookmark them for your next European excursion. You won't regret it.
STAY
L'Hotel

The smallest five star hotel in Paris, L'Hotel has been a secret hideaway over the past two centuries.
Hotel de Crillon

This photo was taken in a common bathroom so you can imagine what the rest looks like. Steps from the Fontaines de la Concorde, Hotel de Crillon is by far the most elite accommodation in Paris. Even before it became a home away from home for royalty, politicians, and celebrities it saw some special moments in history including Louis XVI and Marie Antoinette's wedding (and beheading) and the signing of the French-American treaty. Even if the rooms aren't in your price range don't feel intimidated to stop by. Hit the bar for one expensive glass of champagne and immerse yourself in the gilded glory first hand.
DO
The Louvre at Night

There is something spiritual about the feeling you get when you walk into the Louvre – especially at night. A meet and greet with the Mona Lisa shouldn't just be at the top your Paris city guide to-do it should be at the top of your life bucket list.
Dior Exhibit

Spanning more than 32,000 sq ft, the Dior display is the largest fashion exhibition ever held in Paris. Curators Florence Müller and Olivier Gabet honor the brand with a chronological exhibition that comprises over 300 haute couture gowns sourced from Dior Heritage, museums and private collections.
The Eiffel Tower

What is a Paris city guide without the Eiffel Tower?! This gal is a SIGHT. The first time you see her up close you will gasp. There is a reason she is an icon. The Eiffel Tower has park space all around it to bask in its glory for hours. Grab your self a baguette, cheese, a few bottles of wine, and chill.
EAT
Avant Comptoir De La Mer

Here you eat standing up, and everything happens at the bar – from ordering to getting stuck into the quality wines and tapas-style dishes. It all happens in a relaxed, old-school atmosphere where it's easy to make friends with the other diners.
Clown Bar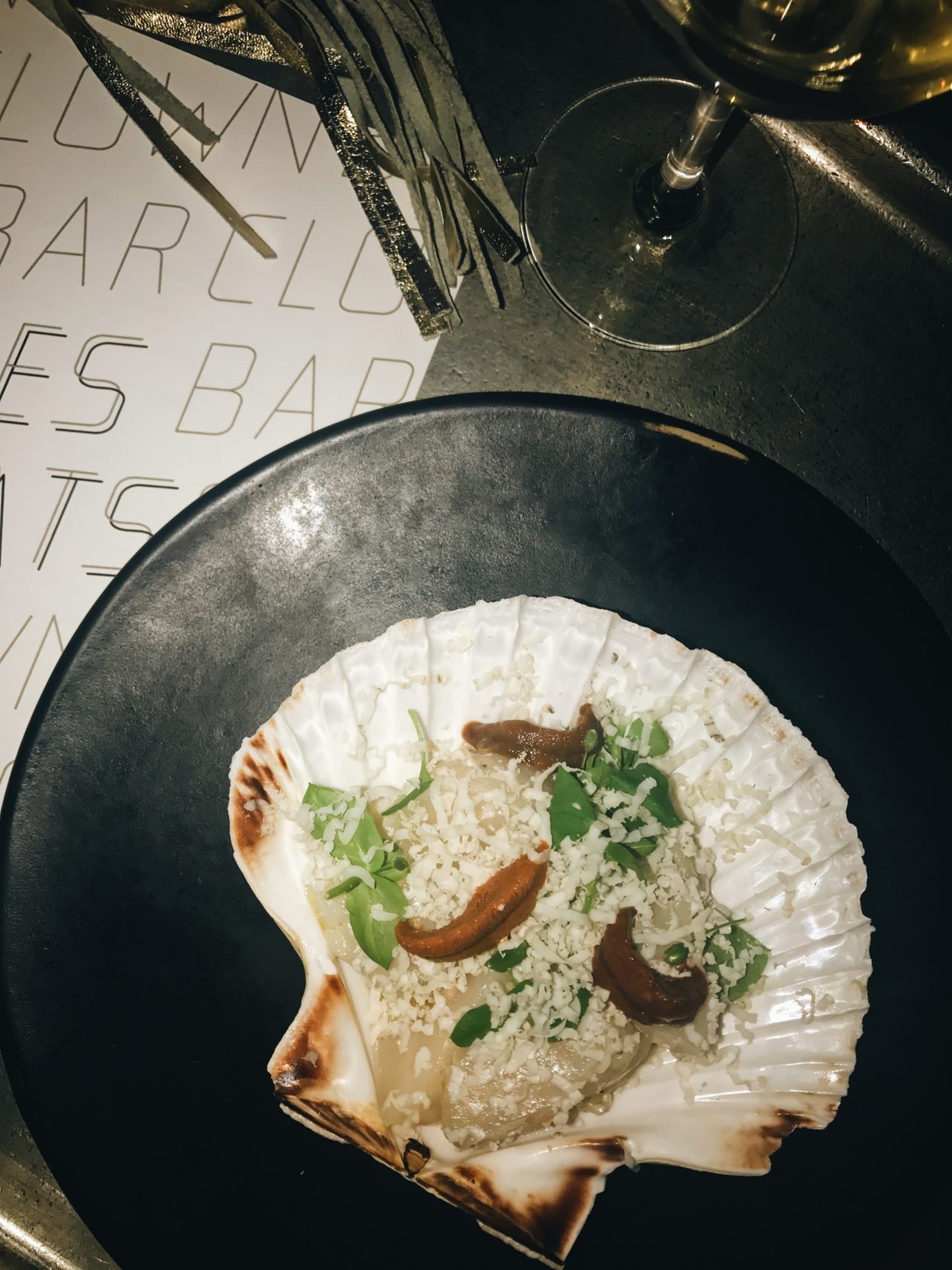 Eat at Clown Bar: that's my advice for anyone traveling to Paris. It isn't a secret, or an underrated romantic destination. It's received nods from high-profile outlets like the New York Times and Financial Times. But I can't stop thinking of the heady (there I go again) meals I've had at this idiosyncratic little landmark on Rue Amelot in the 11th arrondissement. The space abuts the Cirque d'Hiver, and as the name implies, the interior is decorated with Belle Epoque tiles depicting clowns—non-scary, non-Poltergeist, non–Stephen King—having a grand old time. If Clown Bar were in small-plates-obsessed Manhattan, Chicago, or San Francisco, it would easily rank as one of that city's most vital new restaurants.
Hexagone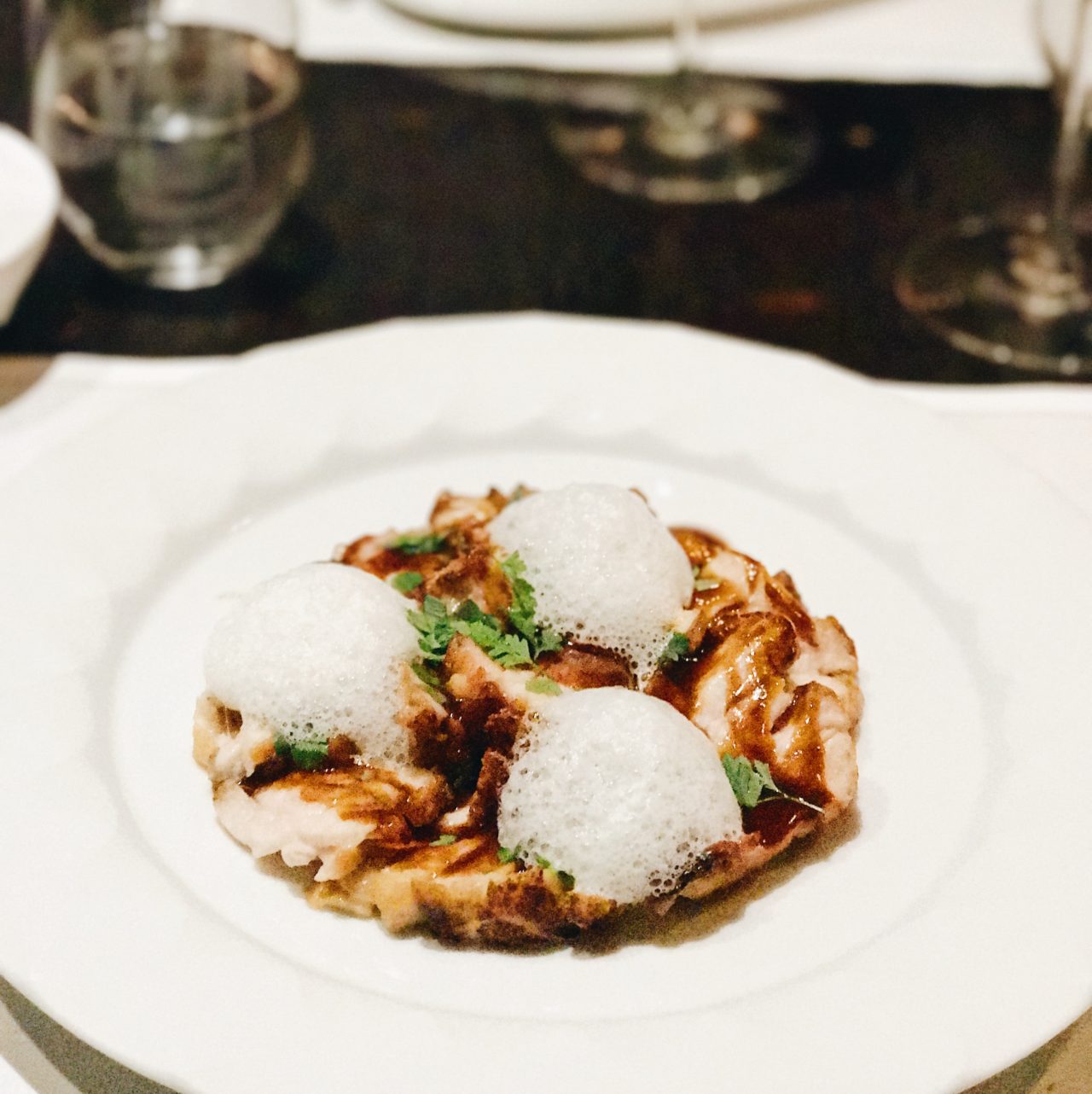 Two floors are decked out in a modern fashion, with a bar that pours creative cocktails and a 70-seat dining room divided in three parts and furnished with comfortable chairs and banquettes. Pacaud develops the menu and gives a nod to traditional cuisine with a touch of sophistication. But it's Julien Lefebvre, a former stalwart of Frédéric Anton at Le Pré Catelan, who executes the dishes. For an appetizer, egg is prepared like a blancmange, the white served whipped with oozing yolk, black truffle slivers and celery cream. Braised calf sweetbread is drenched in a sauce financière, with a beechwood-smoked purée. Dessert by pastry chef Jacques Moreau could include a chocolate cake topped by buckwheat soufflé and crispy hazelnuts, with honey ice cream.
Monica Dimperio
Recovering fashion blogger and Founder of NYC-based creative consultancy, Hashtag Lifestyle.