Recap: Self Care Social Miami | A Luxury Wellness Retreat for Female Execs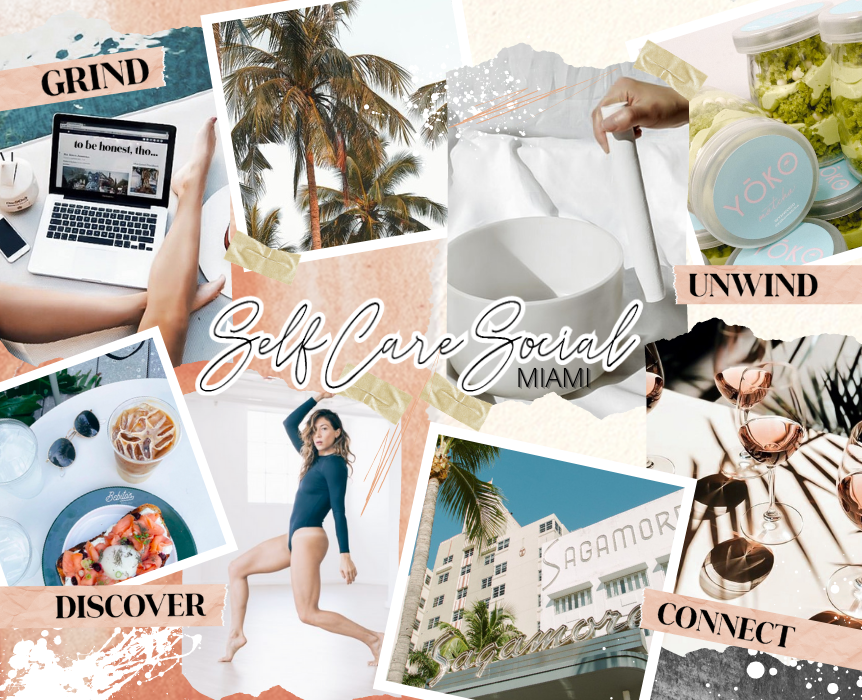 Founder of To be honest, tho… and host of the podcast, Monica Dimperio believes we need self-care and community more than ever. At the start of 2021 she dreamed up a traveling gathering that would bring the conversations around self-care that enlighten, entertain, and inspire offline again. In March, Self Care Social, our luxury wellness retreat for female execs, came to life!
The inaugural Self Care Social launched at the Sagamore Hotel in Miami's vibrant South Beach neighborhood. Guests were invited to Grind, Unwind, Discover and Connect throughout the daylong events every Tuesday of the month.
Unlike many other luxury wellness retreats for female execs, Self Care Social doesn't revolve around spa treatments. Alongside luxury wellness events, we have a dedicated pop up poolside workspace set up when you need it because female founder (and side hustler) is a 24-hour job.
Weaved into work days are Midday Mindfulness breaks, 30 minute woo-woo activities (EFT tapping, chakra healing, sound bath…) designed to shift mindset, breakdown imposter syndrome, and raise your vibe. Post-woo sesh, ladies enjoyed good-for-you edibles from Dr. Smood's mostly-vegan menu including their chia pudding, several riffs on avo toast, and organic bowls along with snacks from local Miami faves Thatch, Yoko Matcha, Paleta 305, and. Ol'Days.
Afternoon workshops led by local thought leaders are more hands-on and community-focused. We danced our asses off with the Creative Movement Method, had a real talk conversation about how to hit the reset button in 2021 with bad ass boss babes Ashli Katz, Ashley Southard, an Karina Moises, and learned to make plant-based bowls with Bebito's Cafe.
Entrepreneurial women attendees were encouraged to stay for a networking happy hour sponsored by JuneShine Hard Kombucha…because #balance is key. VIP guests continued the self-care at home with a curated bag of goodies with bath bombs from Eczema Honey, face wash from Dr. Sobel Skincare, soothing undereye masks from Beautology Lab, a one-of-a-kind OPD NY sustainable face mask, match powder from JOYÀ, and MORE!
Check out snippets from the luxury wellness retreat for female execs below.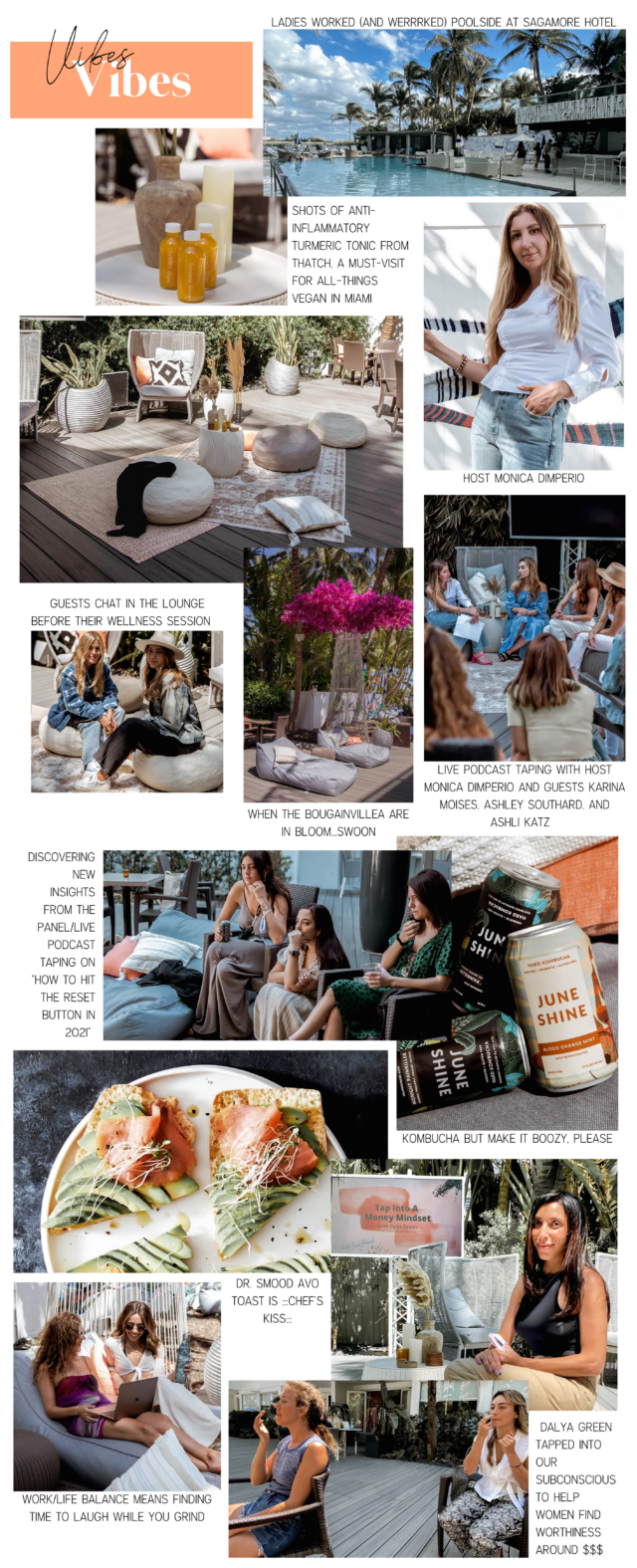 Special thanks to our partners…
Dalya Green/The Green Health Method, Ol'Days Cold Pressed Juices, Naya's Cauliflower Hummus, Ashli Katz/Creative Movement Method, A Basic App, JuneShine Hard Kombucha, Dr. Smood, Thatch Cold-Pressed Tonic, Yoko Matcha Cake Jars + Cookies, Karina Moises/Beautology Lab, Ashley Southard/Mushroom Design Co., Andrea Mihalikova, Paleta 305, Lupii Protein Bars, Bebito's Cafe, @miami.vegans, Eczema Honey, Dr. Sobel Skincare, Miami Beach Bum, Vana Laser Club – Sunset Harbor, Liberate, Ohza, OPD NY, JOYÀ, and B GREAT CBD Relax Shot.
More info…
Next luxury wellness retreat…
Montauk!
Monica Dimperio
Recovering fashion blogger and Founder of NYC-based creative consultancy, Hashtag Lifestyle.