TRAVEL JOURNAL: Puerto Rico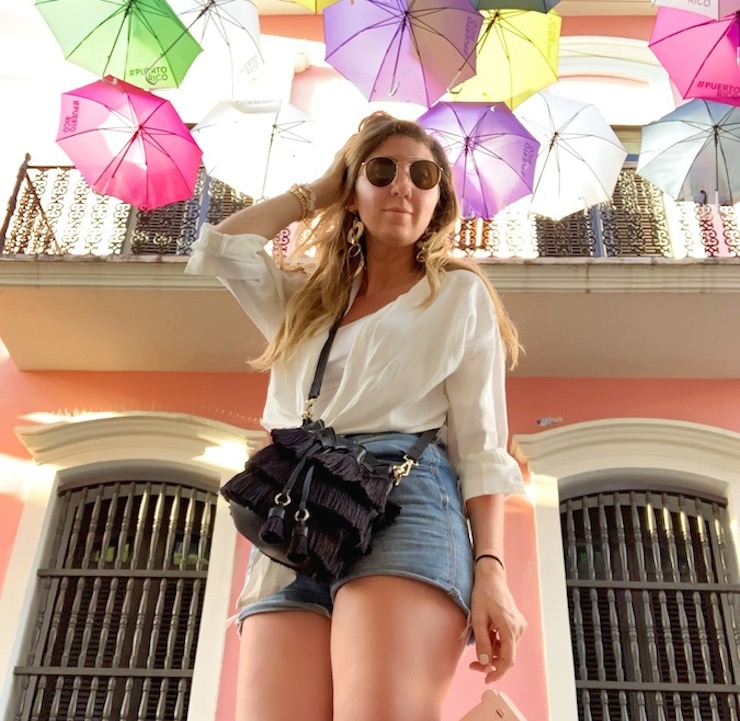 There are so many reasons to visit Puerto Rico. For one, you don't need a passport. Some people don't know this but Puerto Rico is an American territory. That also means you don't have to exchange your dollars when you get there. And, because, the island is part of America the majority of residents speak English.
Having those things out of the way makes the decision that much easier. Though, the real reasons to go are the food, the vibrant locals, and the rich culture. I know all about this growing up with half of my ancestry being Puerto Rican. This trip brought me full circle, giving me a deeper knowledge of where I came from. Now I truly feel so lucky that this is part of my heritage.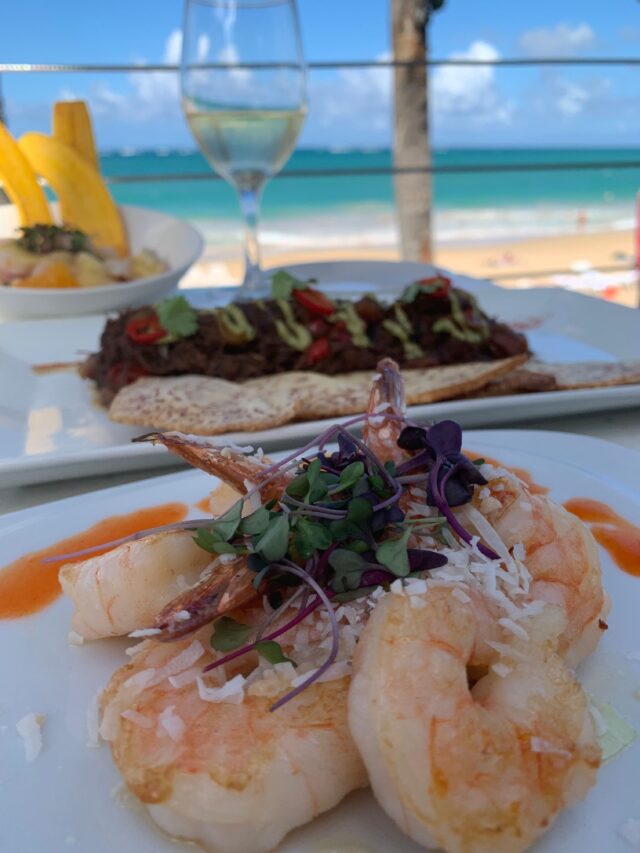 The people on the island are a mix of the Taino (native Americans) and the settlers that came (read: barged in) during the 1700's from Britain, Spain, Portugal, Brazil, and Africa. Hence why the name translated in English is Rich Port. Everyone landed there because of the plentiful natural resources, the location, and the gold nuggets in the river. Getting deep into historical data for y'all but I'm saying this because there is a reason you feel such a big energy when you arrive on this tiny little island. This island has gone thorough A LOT over the years and yet the people are smiling, dancing, and having a good time – everywhere you go.
We are a culture of loud people that LOVE having a good time. We center our lives around social gatherings and huge farm to table style foods like plantains, beans, rice, and meats like chicken, goat, and pork as well as seafood. Visit the Island of Enchantment for all of that and stay around to spend your dollars because they still need the support.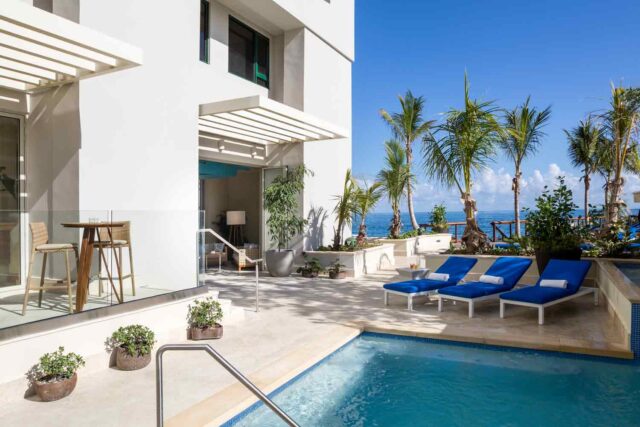 Stay
San Juan is the natural go-to since it's the largest city. If you have more than a few days I would urge you to spread your time out and venture across the island from Vieques to Rincón to get the full experience. If you love to be active and live a more healthy lifestyle, there is so much to discover.
+San Juan
San Juan is Puerto Rico's capital and sits on the island's Atlantic coast. Areas to note are Condado, an oceanfront, tree-lined, pedestrian-oriented community in the Santurce barrio. The most beautiful hotel property there (read: four dollar signs) is the Condado Vanderbilt an elegant Spanish Revival-style hotel. As soon as you drive up, you know you someplace here formal- a library or museum perhaps?
Influencers go wild for the Hotel El Convento, another property with Spanish roots. It's baby yellow facade and bold checkerboard tiling among other details make this Old San Juan gem super-instagram worthy. Just down the cobble stoned street is the CasaBlanca Hotel, a little boutique property where we stayed. As the name implies, it's very Moroccan vibes. The decor is eclectic, boho and every room has french doors that open up to the street. Under $100 a night. Highly recommend.
+Rincón
A 2hr drive from San Juan is Rincón. The sleepy surf town on Puerto Rico's west coast is known for its beaches. Much of the culture there revolves around catching waves. A good number of the non-Puerto Rican residents are from Montauk, a surf town with a similar vibe. They come down to dodge horrific Northeastern winters. There was something about this place that felt like home. Maybe that's because it feels like Montauk?! Rincón is also rife with fresh, local, and organic foods sold from roadside shacks like Jack's.
+Vieques
Back to the other end of the island off Puerto Rico's eastern coast lives another little island called, Vieques. It's known for boat tours of Bioluminescent Bay, where microorganisms give the water a blue-green glow. It also offers secluded beaches and snorkeling. Wild horses roam the countryside, much of which is preserved as the Vieques National Wildlife Refuge. But the real reason to go is to stay at Finca Victoria, an Ayurvedic hotel.
If you have started to get into your doshas and want to deepen your education and healing with a Panchakarma, an Ayurvedic cleanse that draws out the toxins from the body this is the spot. Even if you're not ready to dive in, it's the perfect place to relax and do a digital detox. The other Ayurvedic treatments include massages, masks, and herbal baths. Each room is truly unique in it's own way, named after important people in the owner's life, an homage to friendship and long lasting relationships.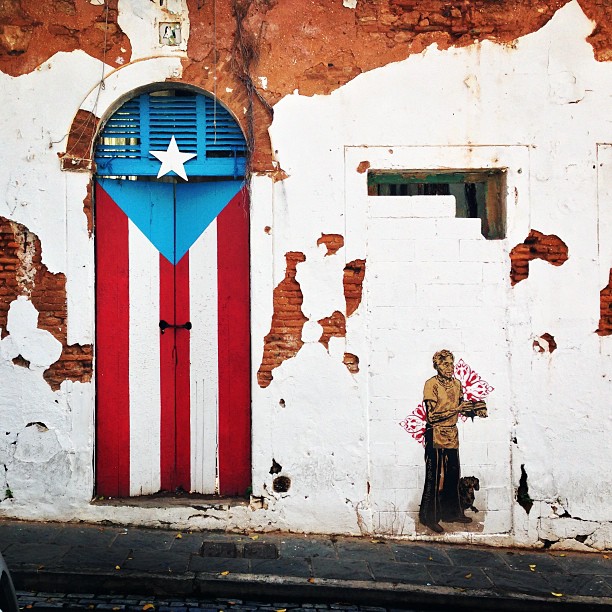 Do
Nicknamed The Island of Enchantment, Puerto Rico is a place you come to just BE. Plot out a few points on an itinerary to feel like you have some spots to hit but once you get to them choose your own adventure. Island time is life here and there is no rush to pack 100 things in. Take in the beauty with a rum drink in hand. Oh, and if you ever feel like you're being whistled at don't get mad, look around. It just might be the little coquis (frogs) singing.
+ Explore Old San Juan
Old San Juan has buildings dating from the 16th century, including the massive El Morro and San Cristóbal fortresses with sweeping ocean views. The Bautista Cathedral houses the tomb of Spanish explorer Ponce de León. Brightly colored houses line cobbled streets and shady plazas, alongside cool cocktail bars like La Factoria and renowned Caribbean fusion restaurants like Marmalade. As you walk snap your Insta content in front of all of the street art.

+Take a Surf Lesson in Rincón
Whether surfing needs to be crossed off your bucket list or you're an old pro by now, a big to-to while in Rincón is taking a surf lesson. The waves are legendary. Don't let that scare you if you're a novice. A good instructor will tailor a lesson to your skill level.
+Bioluminescence Bay in Vieques
Take a couple days on your trip to spend time in Vieques. On the little island you will find a surreal eco-friendly experience at the Bioluminescent Bay. The rare ecosystems like the one at the Bioluminescent Bay happen when microscopic, single-celled organisms called dinoflagellates grow in quantities big enough to produce a "glow-in-the-dark" effect when stimulated by movement. So, when you paddle or splash the water, these organisms light up in a neon blue-green color, and so does everything they come in contact with, giving a star-like reflection to the water.
They can be found throughout the ocean; however, it is very rare for them to be live in concentrations high enough to be noticeable. There are only five ecosystems in the world where the concentration of these planktons is high enough to be considered bioluminescent bays, and Puerto Rico is home to three of them. You can also make this a day trip but note it will be a true full day excursion to go there and back to San Juan.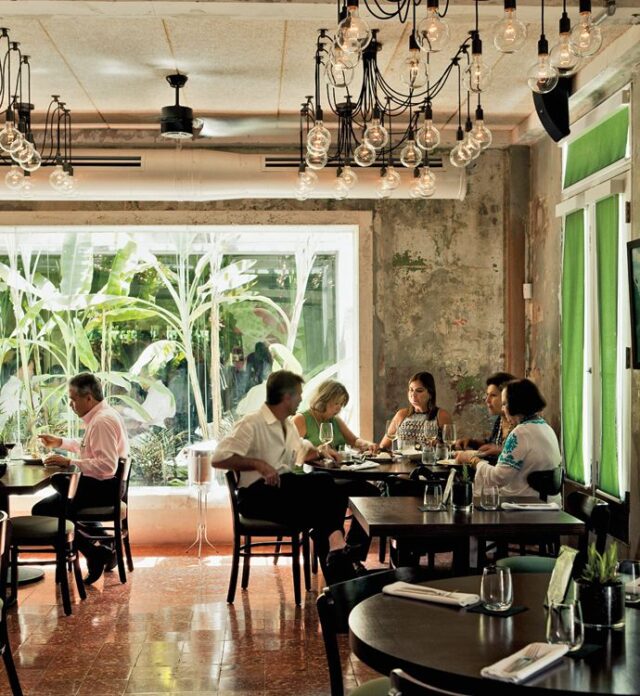 Eat
Puerto Rican food is an amalgamation of the British, Spanish, Portuguese, Brazilian, and African cultures that landed there hundred of years before. Dependent on the location, most of the food is farm-to-table while coastal towns are seafood focused. In the states, Puerto Rican food is Americanized by overuse of the deep fryer and you will see some of that but you might be surprised, if that's your perspective, how healthy food on this island can be.
+Santaella
Chef Santaella has transformed this historic building into an architecturally acclaimed space.  Not only is the space beautiful, it is BUMP-INGGG. Friday night was a scene so a reservation is a must. On the menu you'll find authentic dishes comprised of local ingredients straight from the farmer's market across the street. Santaella creates an elegant evolution of the flavors that showcase the vibrant energy of the island's creole cooking aka cuisine created by the European (mostly Spanish) colonists using their traditional recipes made with native Caribbean foods and cooking styles. Don't leave without buying his cookbook.
Santaella | 219 Calle Canals | San Juan, Puerto Rico
+Placita
The El Blok Hotel is home to PLACITA, consistently acclaimed among the best restaurants in Vieques, Puerto Rico. Most restaurants there are extremely casual. This is slightly elevated with a modern design and beautiful roofdeck. Great for a night out. At PLACITA, their formula is elegant simplicity – fresh, locally sourced ingredients fired over a mesquite grill, perfectly complemented by creative cocktails.
Placita | 158 Calle Flamboyan | Vieques, Puerto Rico
+ Estella
Most of the ingredients are locally sourced at this cozy farm to table restaurant. That means the menu is constantly changing. You can't go wrong with any of the dishes. One day a fisherman will pull up with a 50-pound yellowfin tuna the next it's an octopus to be used with Robuchon potatoes and squid ink. Don't be surprised if you find queen red snapper sashimi, braised short ribs, or duck on the menu, too! This is a must when you are in Rincón. When making a reservation make sure to ask if you can be seated on the outside terrace so you can watch the chefs in the kitchen through the glass window.
Estella | Road 115 KM 14 | Rincón, Puerto Rico
Monica Dimperio
Recovering fashion blogger and Founder of NYC-based creative consultancy, Hashtag Lifestyle.