The Foodheaux adventure to 4 Charles Prime Rib Restaurant, began on a Saturday night in December at approximately 11:59. I sat patiently at The Spaniard, sipping on a Santiago, staring at my phone awaiting midnight so I could snag a reservation to the nearly impossible to get into West Village steakhouse.
…and SCORE.
12:01 AM: Magically secured a table for 4 at a normal dining hour. Not like Monday at 10:45. We got a Sunday at 5 pm!
A burger joint was no brainer to put on our to-eat list but one that is the brainchild of Brendan Sodikoff, the Chicago restaurateur responsible for Au Cheval, made this visit imperative.
If the French phrase holds no meaning to you, you've never waited for 2 hrs (at Lone Wolf) to eat a "single cheeseburger with egg and bacon" in a cozy, tufted leather booth swaddled in candlelight and 90's hip hop.
Three of us are former Chicagoans so we came hoping for a shred of that and left with so.much.more.
The Vibe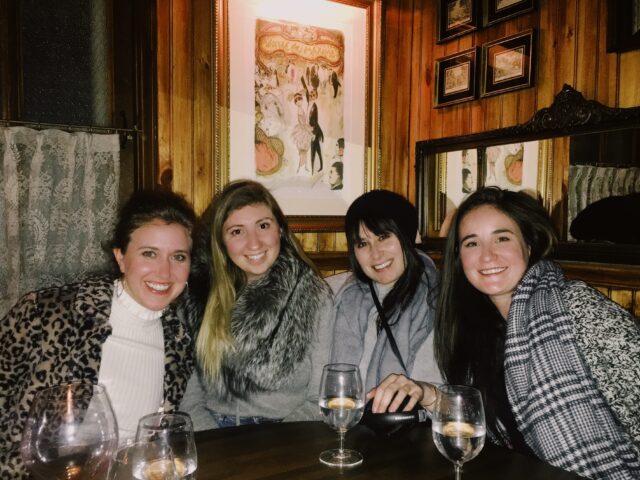 We were lucky to score the corner booth also known as the "Sinatra table" when you can see everything happening in the room from your seat. He would have liked it here. In fact it feels like we were transported back to his era when we walked past the thick curtains and into the dark subterranean restaurant. The ambiance tells you that you're in for a treat and kind of like you need a password to get in. A pitfall is that the space is small, has no bar area, and there isn't really even an entryway. But who cares?  That is life in New York. Think of a more quaint Minetta Tavern with a touch of Carbone – two of our other faves – and you have 4 Charles.
What To Order

When you're transported back to 1957 shrimp cocktail should always be the first thing to enter your mouth after a swill of your martini.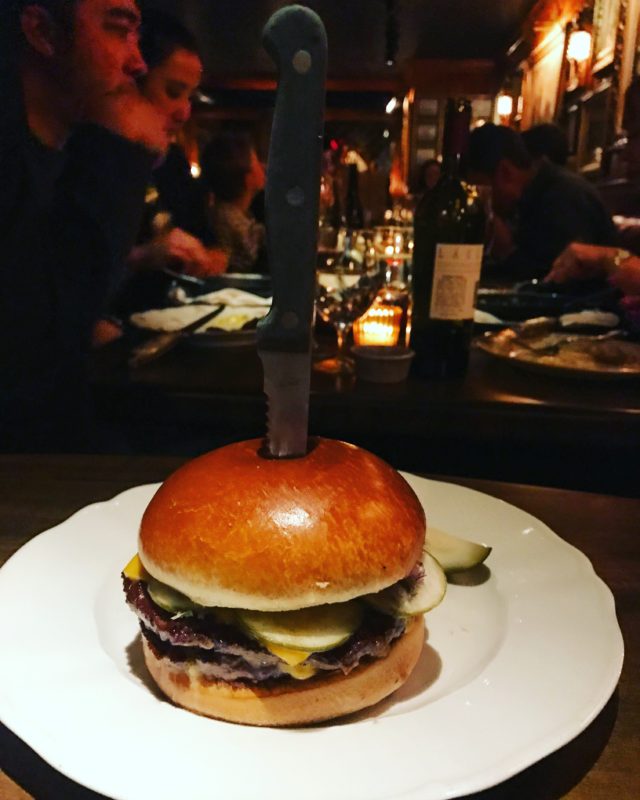 The burger at 4 Charles Prime Rib IS amazing. Not Au Cheval Chicago amazing (IMO) but it's vvv close. After having almost every burger in New York City, this is truly one of the best, and it should be the next thing you order after the shrimp cocktail. They'll even cut it four ways so your group can share which leaves you room for the other thing we really loved, the prime rib.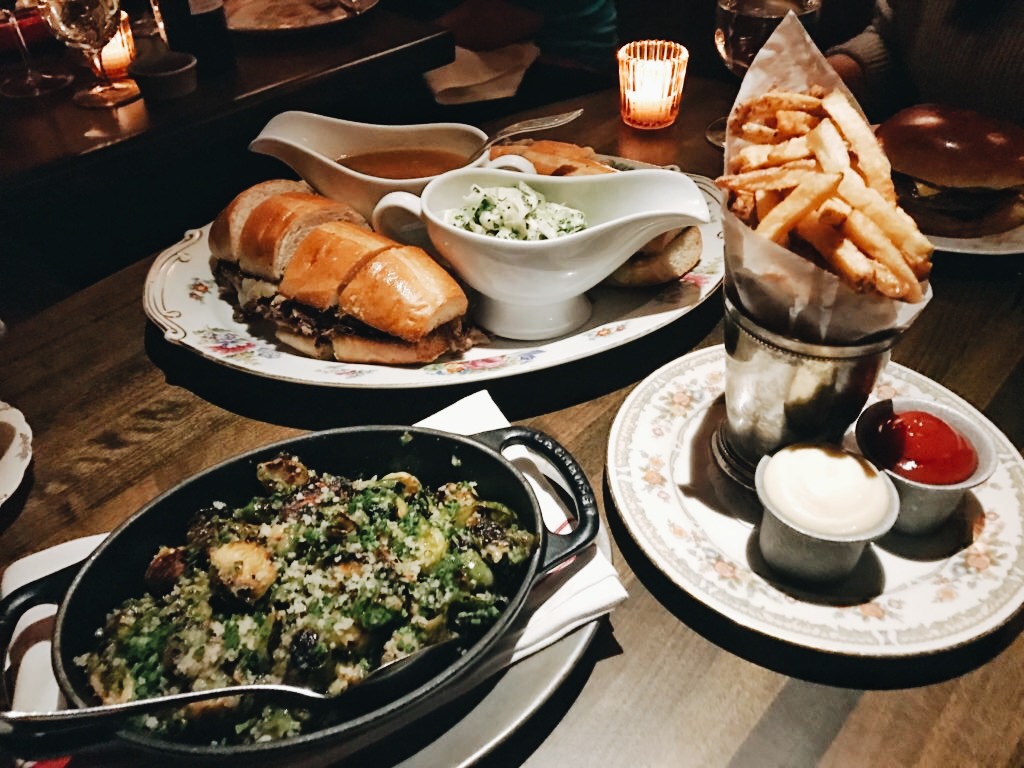 You can skip the sides because they tend to get lost in all the meaty goodness. DON'T. You made it this far. Just order every single one of them.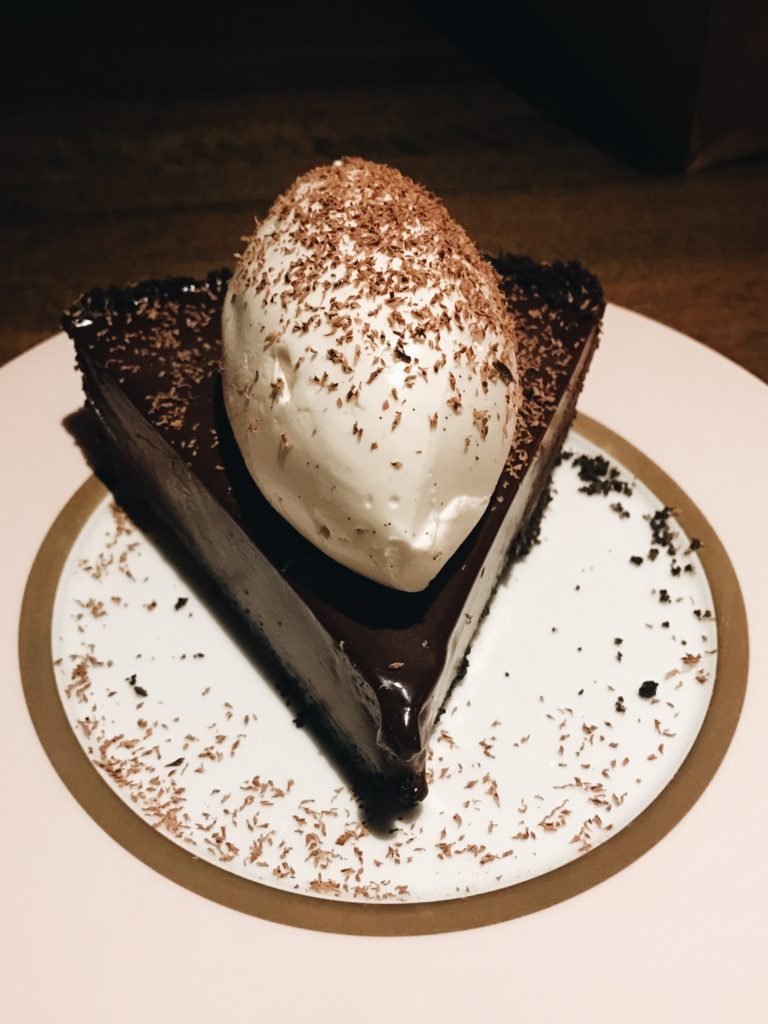 At some point at 4 Charles Prime Rib, you'll feel like you've eaten way too much food. That's the approximate moment you ask for the dessert menu. This is a time to be decadent. If you take our advice, this is the ONE you should definitely get.
Price Point
4 dollar $igns, babyyyy…and worth every penny.
Visit
4 Charles Prime Rib | 4 Charles St #3004, New York, NY 10014 | nycprimerib.com
---
Follow our eating adventures at @thefoodheaux on Instagram and hashtag your own #foodheaux outings and gluttonous moments with us on social.
Pros
The ambiance is everything.
Can't get this meal off of our minds. It was that good.
Best burger in the city.
Cons
Tiny waiting area.
Sides are a bit forgettable compared to the meat.
Have to give up rights to your first-born to get a reservation.
After giving up your first born to get a reservation you have to sell a kidney to pay for dinner.
The Foodheaux