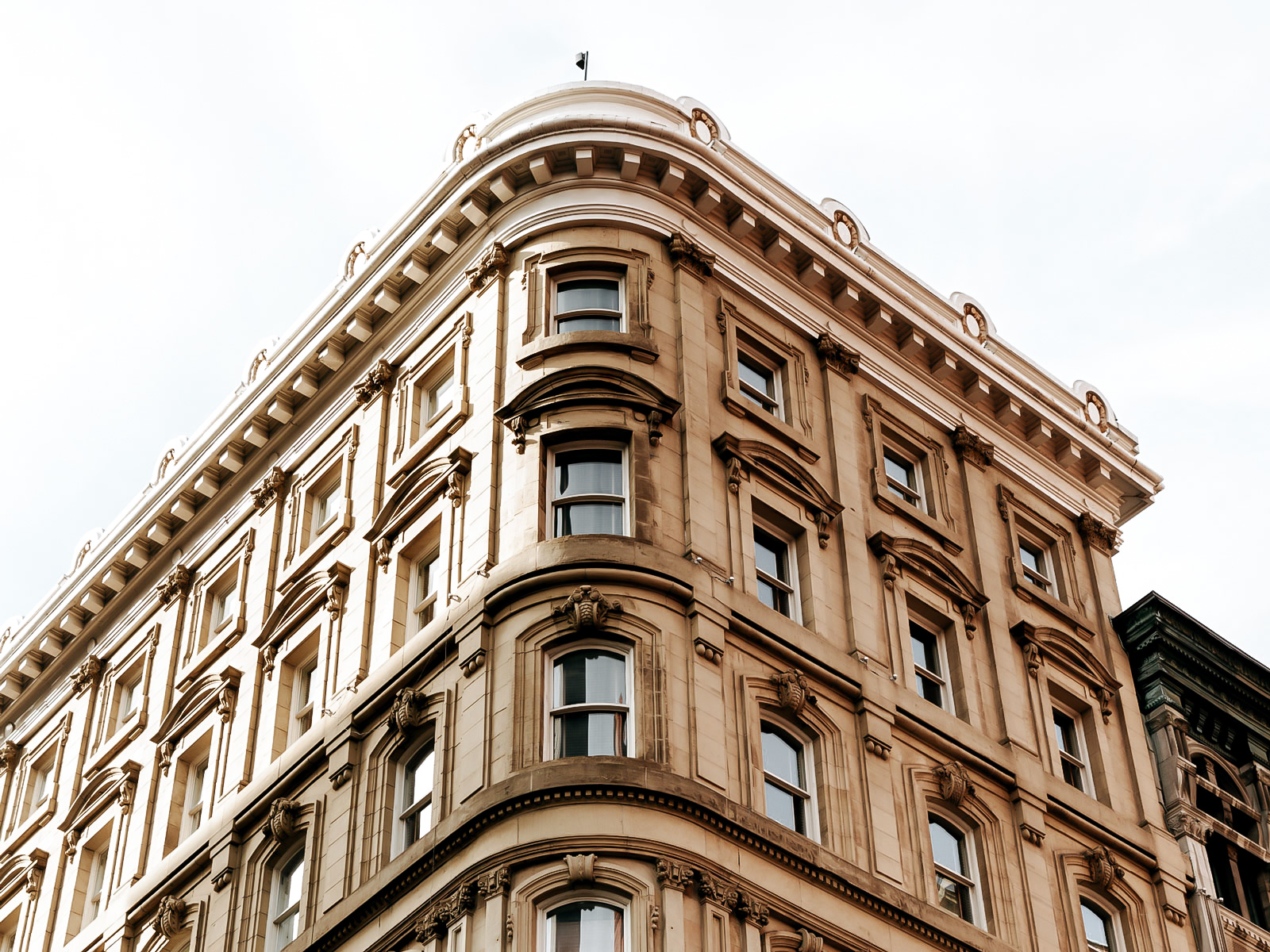 When picking a destination for pleasure a big draw is being able to maximize your time there while minimizing the time it takes you to travel. If you're a New Yorker, Montreal is just about an hour and a half away. The beautiful thing about it is that you feel like you landed in Paris when you get there without the jetlag.
If you don't speak French, that's ok! You can still take in the Parisian-style architecture and food without learning the language. Everyone is pretty much bilingual.
While it is reminiscent of the city of lights you will also feel an edge to Montreal that is less refined than the European city and more reminiscent of old school working-class towns like Chicago or Boston. The melange is what makes Montreal a diverse and fascinating city with a creative vibe.
Before I went all I heard from Americans is that men fly up to Montreal for bachelor parties because the strip clubs are off the chain which grossed me out but also intrigued me. I thought about adding one to the itinerary but used my time for things I actually cared about. It was a good choice.
That said, I wasn't prepared for finding myself in such a cultural hub and how Foodheaux-worthy all of the dining options would be. This means I have to go back to eat more because there just wasn't enough time and belly space!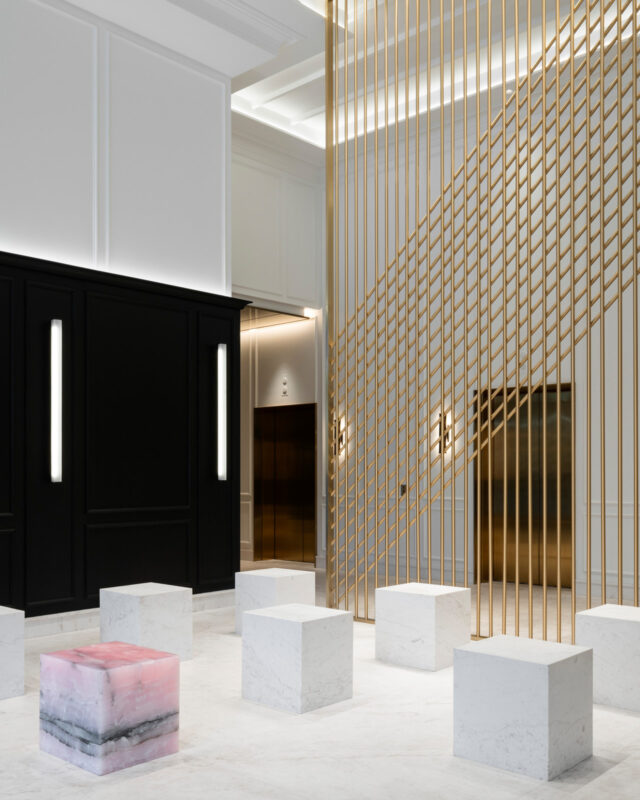 Stay
The island of Montreal is divided into 19 boroughs or arrondissements, which are further sub-divided into neighborhoods, each with its own unique history, architecture, population, and energy. In a new city, it can be hard to choose between the live-like-a-local choice and the posh accommodations you only find in a hotel, which oftentimes is located in the most touristy part of the city. We chose the latter and while there are no complaints, I know going back I will get a house and immerse myself in a local neighborhood. There are no wrong answers here. Just depends on the vibe you're looking for. These are my favorite options for staying in Montreal.
+Four Seasons Montreal
So very modern, chic, and verrrry quadruple dollar signs. If a luxury getaway is what you're craving, the Four Seasons is your weekend sanctuary. Situated in Montreal's Golden Square Mile, The Four Seasons Hotel offers 168 rooms including 19 suites, all with floor-to-ceiling windows. The hotel invites guests to enjoy its eight-treatment-room spa and pool. Chef Marcus Samuelsson oversees their open-concept restaurant, terrace, and lounge, promising a culinary adventure on top of your stay.
+Place d'Armes
At the very least you will want to do a full-on Instagram photoshoot in front of the facade. It's the epitome of French architecture. Located directly across from Notre Dame basilica in Old Montreal and walking distance to many other things, it's a good option if your weekend is more touristy vibes. Their restaurant, Brasserie 701 is excellent for dinner. Also, when I was there I saw Benoit Beauséjour-Savard in case you care about #bachelornation gossip.
+Book an Airbnb in Plateau Mont-Royal
This trendy neighborhood was our absolute favorite place to spend time. If you want to live like a local, skip the hotels and make this your base. You'll be close to Montreal's iconic mountain, Mont-Royal, in the thick of the hood's colorful row houses, and popular restaurants, cafes, bars, bakeries, and trendy shops on Saint-Denis Street and Mont-Royal Avenue.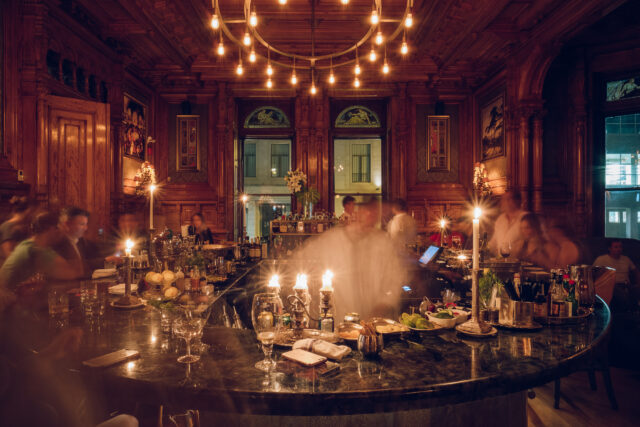 Do
You can tell there is a lot of history to explore when you're looking for things to do in Montreal. That will also lead to discovering city the modern aspects of the city including the music scene, nightlife, and some of THE BEST food in the world. If you have just a weekend, these activities are at the top of the to-do list.
+Get a Drink at Bar George for Friday Happy Hour
Who doesn't like a good cocktail in a mansion? Bar George, can be found housed in the refurbished Mount Stephen mansion which is now called The Mount Stephen Hotel. this historic heritage residence was once owned by Scottish railroad magnate Sir George Stephen. For many years, the Italianate style home was an elite businessman's club. In recent years, hoteliers purchased it and renovated it for the public. Now's our chance to sip a dirty martini at the grandiose mahogany bar and feel like les riches de Montreal. Promise there will be good people watching. A bar food menu (and actual restaurant) is available if you have more than one and need something to soak it all up.
+Take a Saturday Stroll Along the Lachine Canal
The Old Montreal neighborhood is hands down the most touristy neighborhood in the city. If you ask a local where you should go every one of them will tell you to visit the Old Port in Old Montreal. What they won't tell you is that the locals hang out there too but they typically hang out, walk, and bike on the east side along the Lachine Canal. Take the touristy scenic route there using the narrow, cobble-stoned roadways and see all the very Montreal things like the Clock Tower, Cirque du Soleil tent, and the Grande roue de Montréal Ferris Wheel.  If you get hungry, there are several food trucks in the Old Port.
+Shake it Up at Mont-Royal on Sunday
Hike up the mountain for a great view of the city and see the cross but don't leave so quickly. Stay around after your hike at the bottom for the spontaneous tam-tam gathering. The tam-tam happens every Sunday and it is a SIGHT. The energy that radiates from the people playing instruments and dancing is epic. You might even want to pack yourself a little picnic for this.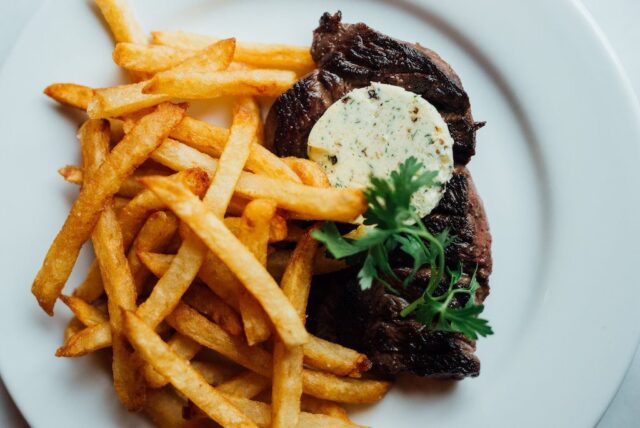 Eat
There is so much good food in Montreal (if you hadn't gotten that hint already) and picking just three restaurants isn't even fair. I went with the quintessential pit stops but Joe Beef, Reservoir, and Le Bird Bar are also worth adding to your list. Because of the heavy French influence in Montreal, most of the cuisine leans that way – not mad at all that bread and butter – but something worth is exploring is the Jewish and Italian cultures which also have deep roots in the city along with amazing fare.
+L'Express
Everyone mentioned this popular French bistro when I was asking for recommendations. Maybe that is because you reallly feel like you've just crossed the stoop into Paris upon arrival. We did the damn thing and got the pate, lardon salad, steak frites, and of course a bottle of cotes de rhone. Sit at the bar if you can. Just like in New York it's a fun way to socialize and meet people.
+La Banquise
You haven't been to Montreal unless you've eaten poutine. Poo- what? Poutine is a classic Canadian dish originating from Quebec, Montreal. Crispy French fries are smothered in a savory gravy and salty cheese curds. Now that I have your attention, Banquise is poutine heaven serving people since 1968. Of all the places in the land, this is probably the best place to sample your first batch of authentic poutine. They offer 30 varieties including a vegan option. There's an outdoor terrace, as well as an awesome selection of microbrews to enjoy with your meal.
+St Viateur Bagel
NYC bagel connoisseurs may fight me on this on but Montreal has some of the best bagels in the world. There are many to choose from but we heard so much about St-Viateur, a shop that has been embracing the art of bagel-making for more than fifty years, we knew that was the spot. From the line, you will see them being thrown into the woodfire ovens by batch loads and shoveled back out. All dressed aka "the everything" bagel, a mix of sesame, poppy, garlic, and onion is the move.
Monica Dimperio
Recovering fashion blogger and Founder of NYC-based creative consultancy, Hashtag Lifestyle.