How Start A Dinner Club If You're a Foodheaux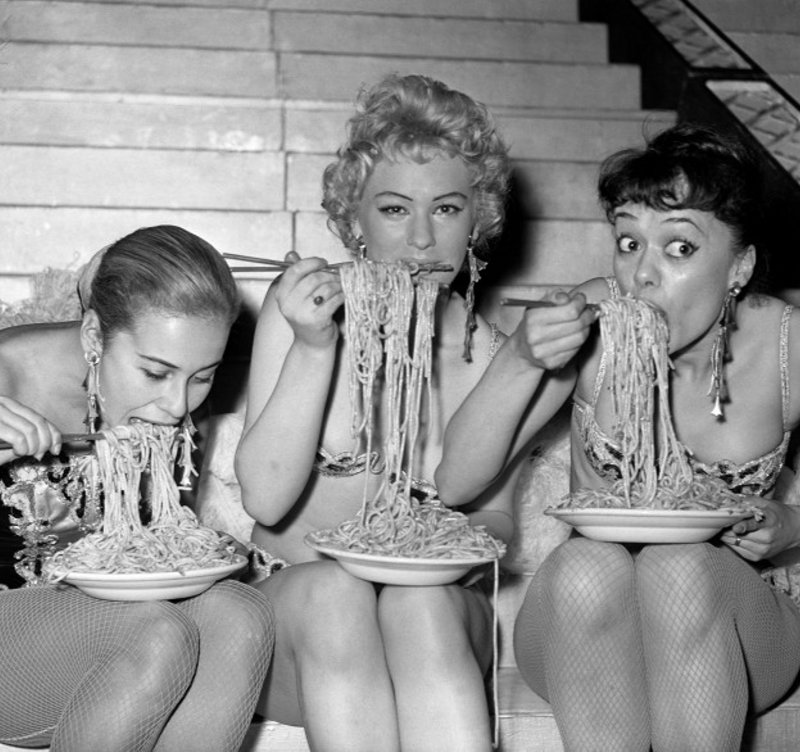 My entire life has revolved around food. That is what happens when you are raised by foreign grandmothers. One from Naples, Italy and the other from Ponce, Puerto Rico. Pizza, meatballs, pasta Fagioli, arroz con gondules, and sancocho were on rotation in my stomach. When kids brought bologna to school I opened up my oil-stained paper bag and unwrapped a gigantic sandwich filled with salami, a hunk of mozzarella and a smattering of marinated artichokes smashed together on a bread roll. It wasn't until my family moved to the suburbs when I was in high school that I tried fast food (outside of a McDonald's happy meal) for the first time.
Now, years later, cooking is my outlet. Throwing dinner parties is my passion. Restaurants are where I invest my expendable income. Can I ever retire? Nah. But that money I could have used to buy a house in Arizona has afforded me some pretty fucking amazing meals in cities around the world.
One day it dawned on me, "Are there other people out there like me who take pictures of everything they put into their mouths for an Instastory?". That is when I decided to start a dinner club. Like a book club but for food.
Sure, I like reading but I like eating way more. So, I got in touch with a few girlfriends, also known as my foodheaux, who I knew shared my passion for ordering entire menus and subsequently documenting it.

What is a Foodheaux?
Finding your foodheaux #squad is integral to this process. I'm sure you have some friends you love eating with on a 1:1 basis for various reasons. Lively conversations, interests in hidden gems, or fancy hot spots, for example. If you want to put together the right crew, here are the signs of a foodheaux in your life you may want to invite:
Reads menus for fun
Take pictures of their Bacon, Egg, and Cheese from the deli even if it's ugly
Brings home doggy bags because they want to experience this "feeling" again tomorrow
Have eaten an entire pizza by themselves
Postmates food from multiple locations in one night
If they check two or more of these boxes, they are indeed a Foodheaux and I urge you to invite them to your book club…for food.
How to Start a Dinner Club
The rules are simple. The premise, like a book club, was for all of us take turns choosing places – hot spot, hidden gem, whatever – that none of us had been before in and around NYC.
Commit to a day/time (no flaking).
Take as many pictures as your heart desires when the food arrives.
Erotically comment on every morsel and gossip about life.
Drink a lot of wine.
Recount each moment via food porn texts to each other the next day.
Repeat.
Click here to listen to us chat about how awesome this experience has been for us over the past two years of foodie adventures on the "A Single Serving" podcast episode, "We ate brains".
Monica Dimperio
Recovering fashion blogger and Founder of NYC-based creative consultancy, Hashtag Lifestyle.