#SquadSays: These Are The Best Spots for Outdoor Dining in the Hamptons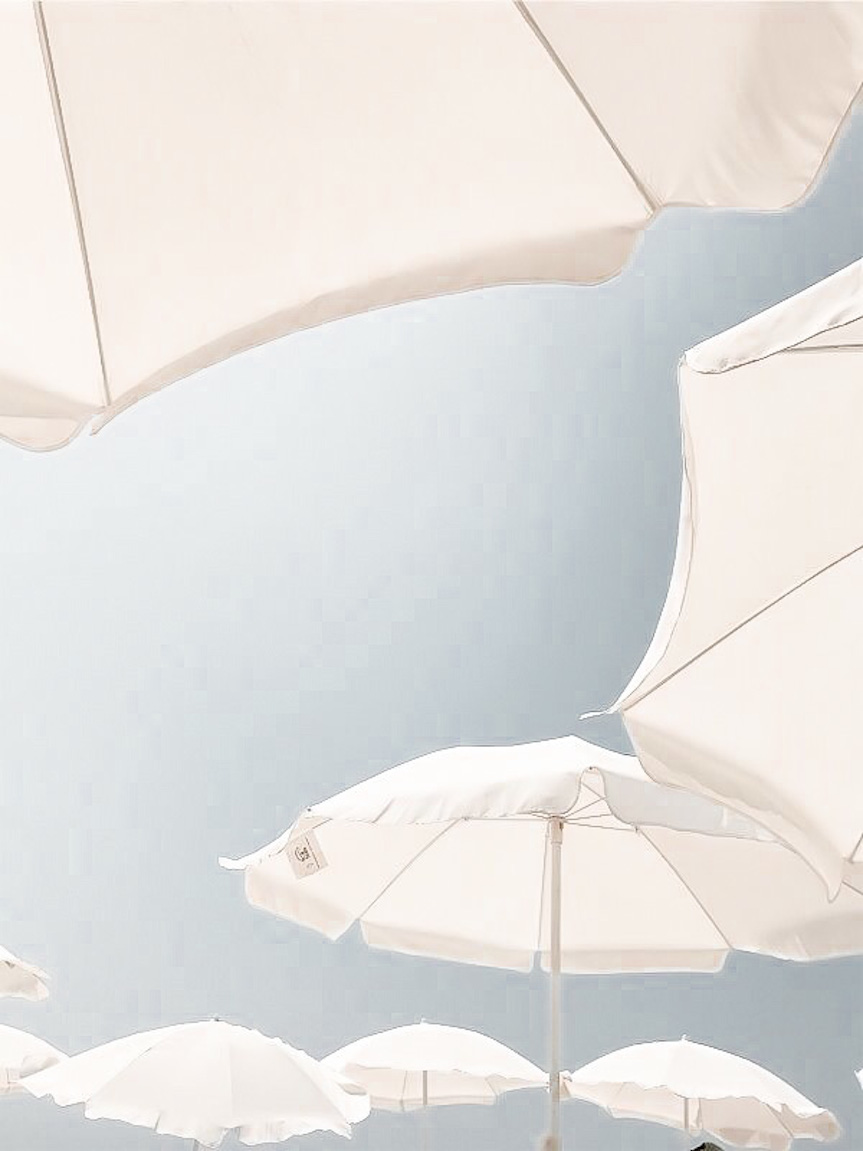 If we're not at the best rooftops in NYC with our babes, you better believe we're en route to Montauk and the Outdoor Dining in the Hamptons every weekend, allll summer long!
On Thursday nights you can find us running (laptop in hand, because #entrepreneurlife) for the LIRR but we won't fault you if you've graduated to BLADE. Still taking the Jitney? The Party Mix is all yours, girlfriend. 😉
However, you choose to get there you can always count on a few things when you arrive – wayyy too many floaties in the pool (FYI Swans are out, bulls are in), an entire refrigerator full of Whispering Angel, though we have a feeling someone will slip some White Claw in this year and a twin bed with your name on it. Share house folks know what we're talking about.
At "the house" we're generally chatting about one these things at any given time: relationships, the best workout classes to book, jobs, or food. Most of the time it's food tbh. So many idyllic and delicious spots but so little time which means we need to get our resys on the books ASAP.
To get some ideas on where to go we hit up our #squad for their TOP picks for Outdoor Dining in the Hamptons. Read ahead for a great list of essential spots to dine out east. HINT: There's definitely ONE spot we can all agree on!
Toby Milstein

Philanthropist and Co-Founder of "The Millennial Pink Party"
Her Pick: Tutto Il Giorno | 16 Main St, Sag Harbor, NY 11963
Why she likes it:  "Feel good family dinner vibes that Donna Karan sought to create and nailed it."
Find her on IG: @thetobyanne
Dr. Umbareen Mahmood

Plastic Surgeon
Her Pick: Jean Georges at the Topping Rose House | One Bridgehampton- Sag Harbor Turnpike, Bridgehampton, NY 11932
Why she likes it: Delicious farm-to-table cuisine using ingredients grown on the property's one-acre farm
Find her on IG: @dr.umbarm
Delia Folk

Co-Founder of fashion & lifestyle media brand
Her Pick: Sant Ambroeus | 30 Main St, Southampton, NY 11968
Why she likes it:  "You'll be sure to eat delicious food, see someone you know, and get to speak Italian!"
Find her on IG: @thestylethatbindsus
Monica Dimperio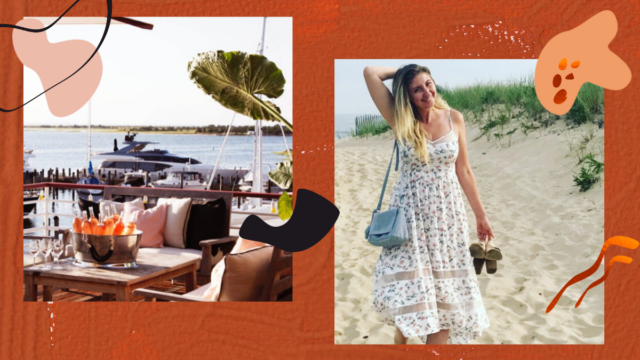 Founder of Hashtag Lifestyle
Her Pick: Moby's | 295 Three Mile Harbor Hog Creek Rd, East Hampton, NY 11937
Why she likes it: "The bonfire at the OG location will always have my heart but the waterfront views are a good trade!"
Find her on IG: @monicadimperio
Yasmina Benazzou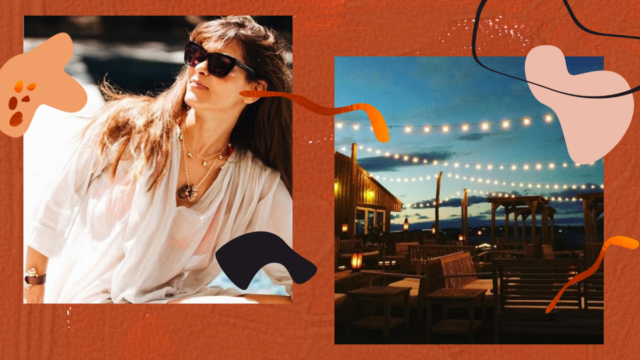 Founder of Haute Victoire Fine Jewelry
Her Pick: Crows Nest Inn & Restaurant | 4 Old West Lake Dr, Montauk, NY 11954
Why she likes it: "The best place to watch a sunset! Haute Victoire just collaborated with Rachelle Hruska of Lingua Franca- her husband is the owner."
Find her on IG: @hautevictoire
The recommendation on EVERYONE'S list?…
Duryea's Lobster Deck (65 Tuthill Rd, Montauk, NY 11954)! Perfect for lunch or dinner, this waterfront spot in Montauk is a must when you're craving Lobster Rolls and people watching. Make sure to add on the tomato salad if it's available.