Recap: Self Care Social Miami | A Luxury Wellness Retreat for Female Execs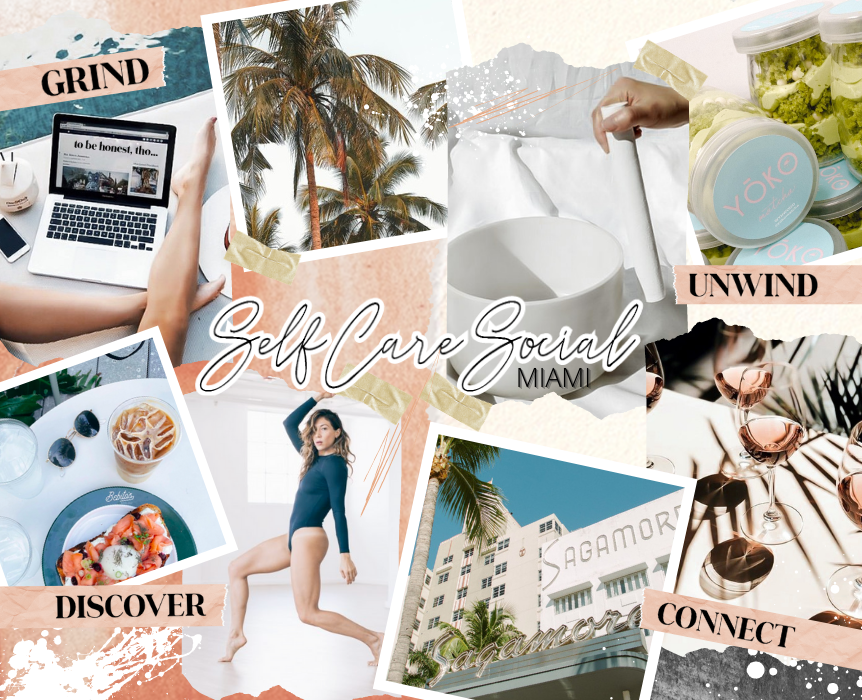 Believing in the increasing importance of self-care and community, Monica Dimperio, the founder of To be honest, tho… and host of the podcast, took initiative at the start of 2021 to create a traveling Luxury Wellness Retreat that rekindles offline conversations around self-care.
In March 2021, this vision materialized as Self Care Social, our luxury wellness retreat for female execs. Taking place at the Sagamore Hotel in Miami's vibrant South Beach neighborhood, the inaugural Self Care Social event invited guests to participate in daylong events every Tuesday throughout the month, allowing them to Grind, Unwind, Discover, and Connect.
Setting itself apart from other luxury wellness retreats, Self Care Social offers a dedicated pop-up poolside workspace to accommodate the demands of being a 24-hour female founder (and side hustler).
The Luxury Wellness Retreat Amenities
Workdays seamlessly integrated Midday Mindfulness breaks and 30-minute woo-woo activities, such as EFT tapping, chakra healing, and sound baths. These intentional breaks and activities aim to shift mindsets, combat imposter syndrome, and enhance overall well-being.
Post-woo sesh, ladies enjoyed:
Good-for-you edibles from Dr. Smood's mostly-vegan menu, including chia pudding, avo toast variations, and organic bowls
Snacks from local Miami favorites Thatch, Yoko Matcha, Paleta 305, and Ol'Days
In the afternoon, participants engaged in hands-on and community-focused workshops led by local thought leaders. Enthusiastically dancing with the Creative Movement Method, engaging in candid conversations with badass boss babes Ashli Katz, Ashley Southard, and Karina Moises about hitting the reset button in 2021, and learning the art of crafting plant-based bowls with Bebito's Cafe were some of the highlights.
To foster connections among entrepreneurial women, a networking happy hour sponsored by JuneShine Hard Kombucha was organized, emphasizing the importance of balance.
VIP guests continued the self-care at home with a curated bag of goodies, including:
Bath bombs from Eczema Honey
Face wash from Dr. Sobel Skincare
Soothing undereye masks from Beautology Lab
A one-of-a-kind OPD NY sustainable face mask
Matcha powder from JOYÀ
…and more
Check out snippets from this luxury wellness retreat for female execs below.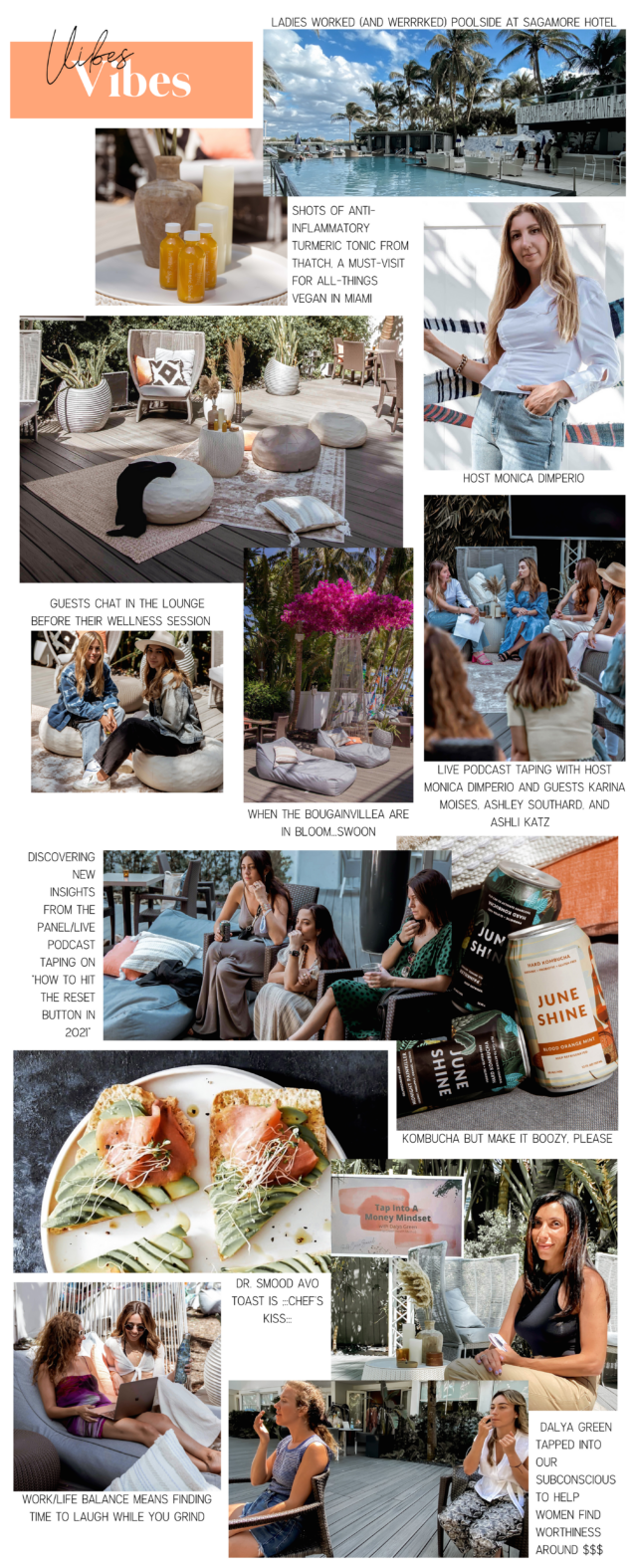 Special thanks to our partners…
Dalya Green/The Green Health Method, Ol'Days Cold Pressed Juices, Naya's Cauliflower Hummus, Ashli Katz/Creative Movement Method, A Basic App, JuneShine Hard Kombucha, Dr. Smood, Thatch Cold-Pressed Tonic, Yoko Matcha Cake Jars + Cookies, Karina Moises/Beautology Lab, Ashley Southard/Mushroom Design Co., Andrea Mihalikova, Paleta 305, Lupii Protein Bars, Bebito's Cafe, @miami.vegans, Eczema Honey, Dr. Sobel Skincare, Miami Beach Bum, Vana Laser Club – Sunset Harbor, Liberate, Ohza, OPD NY, JOYÀ, and B GREAT CBD Relax Shot.
More info…
Next luxury wellness retreat…
Montauk!
Monica Dimperio
Recovering fashion blogger and Founder of NYC-based creative consultancy, Hashtag Lifestyle.