Over the last decade, oysters have become the official sponsor of happy hour in the city. Check out Crave Fishbar on Instagram and you will see that this trend is going nowhere. Girls are flocking to the seafood spot to order a post-work platter for both socializing and social media. It's the perfect accessory for you and the squad to add to your Insta story.
Though Crave Fishbar is one of those places where you want to come for the oysters and stay for the everything else.
You don't have to be a seagan to make a dinner reservation, they have other things, but it's definitely a place to come when you are crrraving seafood. Pun intended.
The Vibe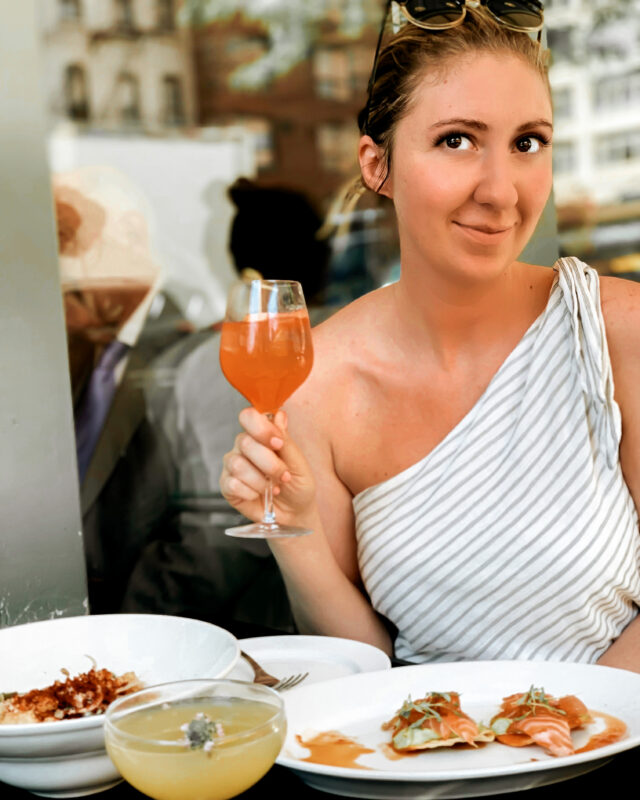 The outdoor seating area is poised for prime people-watching in the Midtown location we explored as long as the weather permits. Grab one of the sexy cocktails from their seasonal list to start. We went with an Aperol Spritz to embody the full summer vibes while we checked out the full menu. Plenty to share but there are some mains you may just want to keep for yourself. There are two levels indoors. The first is your consummate upscale seafood shack while the second is where the oystahs get shucked.
What To Order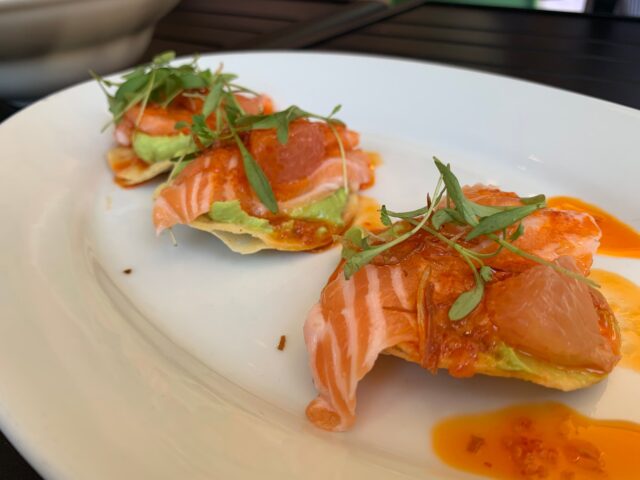 If you're only going to pick ONE thing to nibble on. It is the Salmon Sashimi Tostadas. You'll get these to share but once you have a bite you will want them all. Layered on the gluten-free tostada crisp is avocado puree, grapefruit, raw salmon, Calabrian chili oil, crispy shallot, and micro cilantro.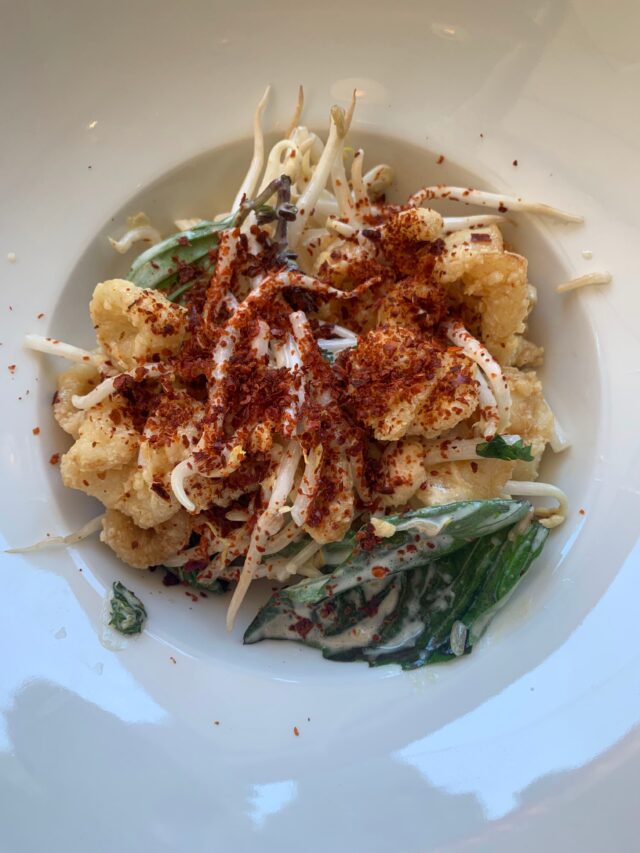 Another great item to split if you're doing the "only apps" order is the Rice Dusted Point Judith Calamari. This is not your out of the bag greasy stuff. Prepare for REAL and delicious. It's dressed with Thai miso sauce, mung bean sprouts, and Aleppo Chile.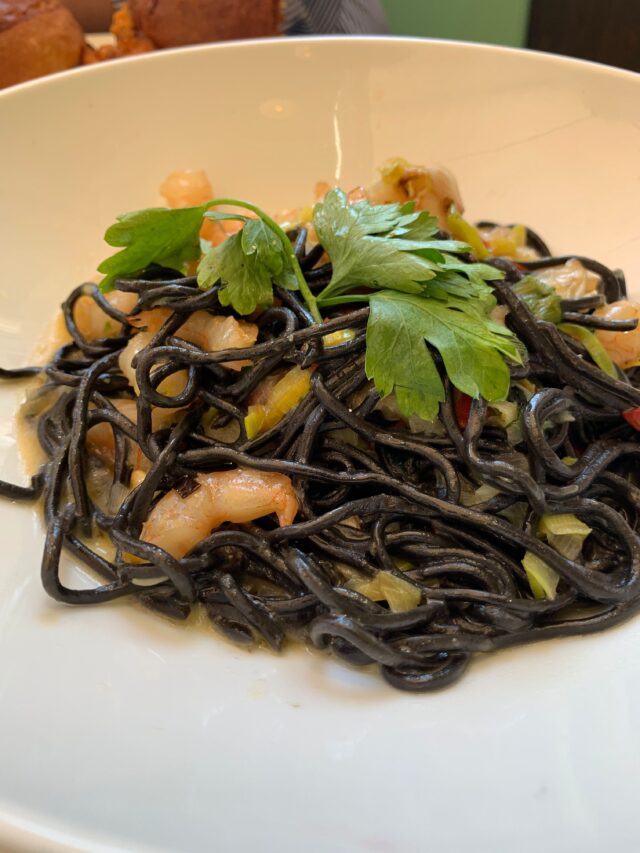 One of the most popular dishes on the menu is the Handmade Squid Ink Spaghetti. There's a reason for that. Mixed in with the sea of black pasta strands you'll find chopped shrimp, spring garlic, and Fresno chile swimming in a savory clam stock.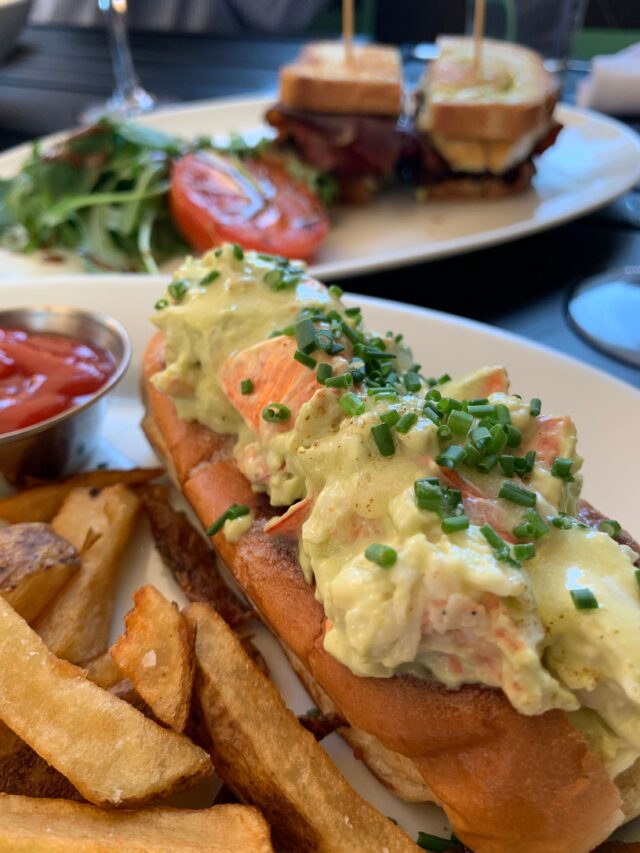 This Maine Lobster Roll hits different. Crave goes an untraditional route, dressing the meat with a spicy avocado garlic aioli. It's almost hard not to eat it in just one bite. You're a lady, so try your best.
Price Point
Seafood is rarely inexpensive and if it is you probably don't want it. Everything is fresh and you get what you pay for. That said, you can rack up a bill with mains and bottles of wine or you can keep it simple and get a couple of cocktails with a dozen oysters and not feel like you broke the bank.
Visit
Crave Fishbar – Midtown |  945 2nd Ave, New York, NY 10022 | cravefishbar.com
---
Follow our eating adventures at @thefoodheaux on Instagram and hashtag your own #foodheaux outings and gluttonous moments with us on social.
Pros
Non-traditional spins on classic seafood dishes
Easy after-work location
Cons
If you don't work in Midtown it's more of a destination
Traffic can get a bit noisey.
The Foodheaux