I've been a part of the neon green trend not once but twice. Now in 2019, I am here to have another go at it for the third time.
Growing up in the '80s and '90s neon colors were as much a part of anyone's wardrobe essentials as black is to New Yorkers. A mini-resurgence happened in the mid-aughts when American Apparel was perma-mood – during my hipster years – so there were quite a few pieces in my wardrobe.
Fast forward 10 years and every street style star, celeb, and supermodel of the moment is wearing the hue, specifically alien slime neon green. Like Kendall Jenner who was spotted pairing a flirty highlighter-green top with matching eyeshadow and Bella Hadid who offset a fluorescent vest with head-to-toe white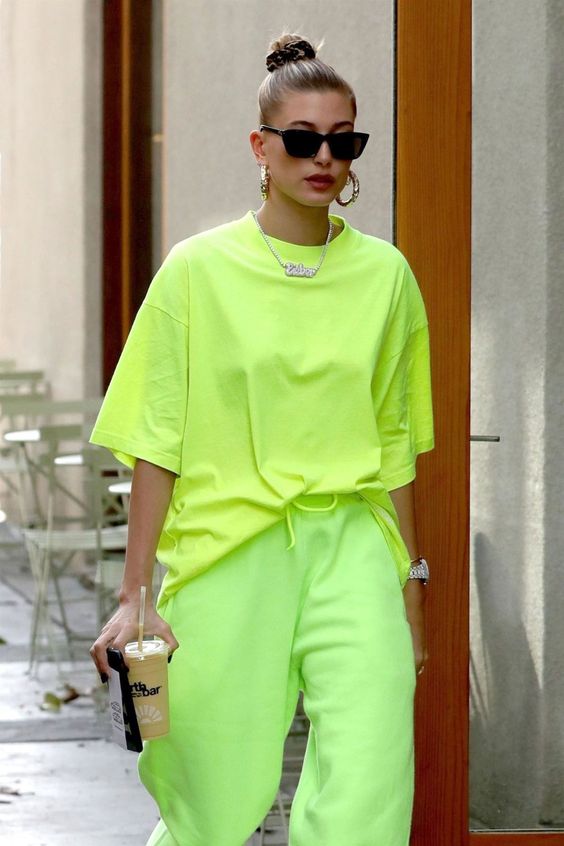 That's because the Hailey Bieber demographic can pull off anything. Admittedly, it's slightly intimidating as an elder millennial like myself to wear trends we've been through multiple times.
Though, there is something about this time that feels like I could pull off the neon green trend without looking like a highlighter. #igotthis…finally
I think the key in our age group (let's say 30+) is peppering it into an all-neutral palette. Neon with neutral is my (and a Kardashian fave). My suggestion for easily adding in a pop is inserting a bag here, a tank under a blazer there.
If you're down for the attention it's bound to bring then I say go full force and live your best bright life!
Below, shop 11 super-hued neon green trend pieces to brighten up your wardrobe now.
Monica Dimperio
Recovering fashion blogger and Founder of NYC-based creative consultancy, Hashtag Lifestyle.