Fruity Fashion Picks That Got Us Feelin' All Ripe

If you've noticed tropical flair everywhere lately you're not just daydreaming of your next vacation. The fruity fashion trend is alive and growing.
Last summer it started with Instagram Influencers injecting whole pineapples and half-eaten oranges into their feeds. Then there was influencer Aimee Song's collection with Revolve, Song of Style,  that helped bring the trend to the mainstream. Her head-to-toe orange and banana print ensembles were splashed all over the 'gram. Can't forget to add the one and only Susan Alexandra who has created a cult following with her watermelon bag and has since grown into a line of colorful accessories almost all of which are adorned with fruits.
Less than a year later, produce-mania has inundated our closets but we're not mad about it. From delicious bold prints to refreshing beaded bags, girls everywhere are sporting this mouthwatering style. 
If your closet is in desperate need of some fresh-picked goodness for the warm months ahead scroll down to see our favorite Whole Foods-chic pieces. Fruity Fashion is best paired with sunshine and a glass of Rose.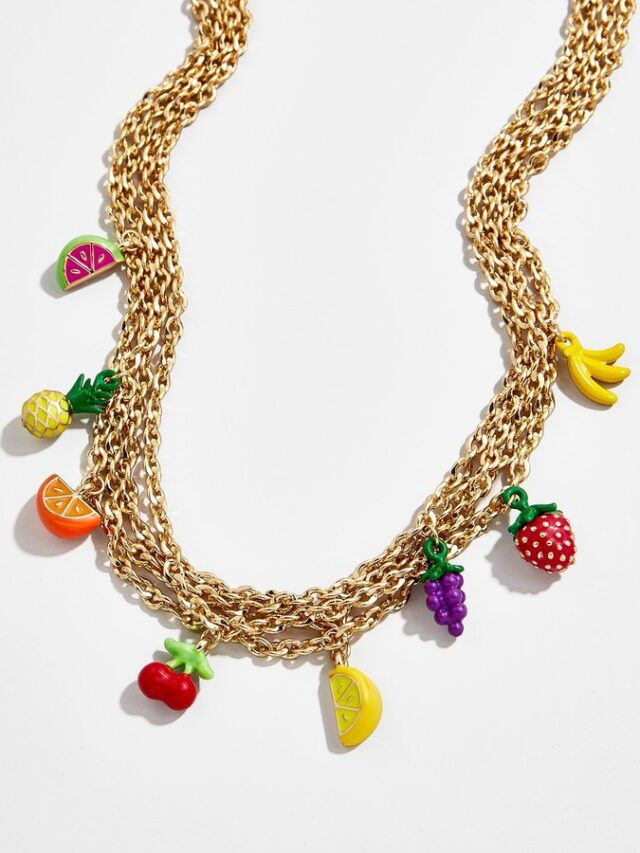 BaubleBar Blossom Layered Necklace, $10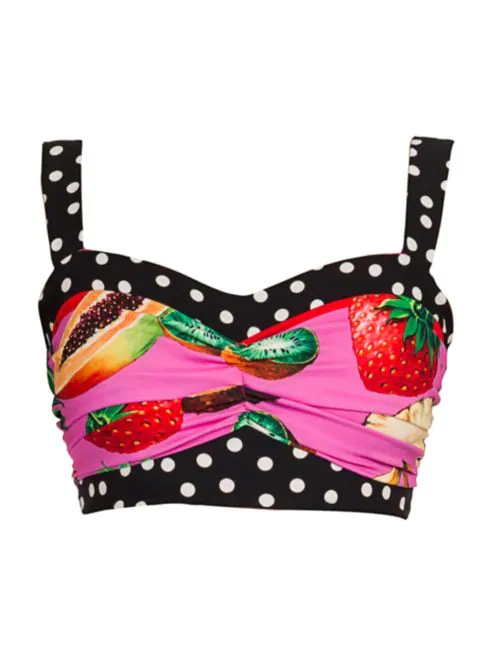 Dolce & Gabbana Polka Dot Trim Fruit-Print Charmeuse Bra Top, $845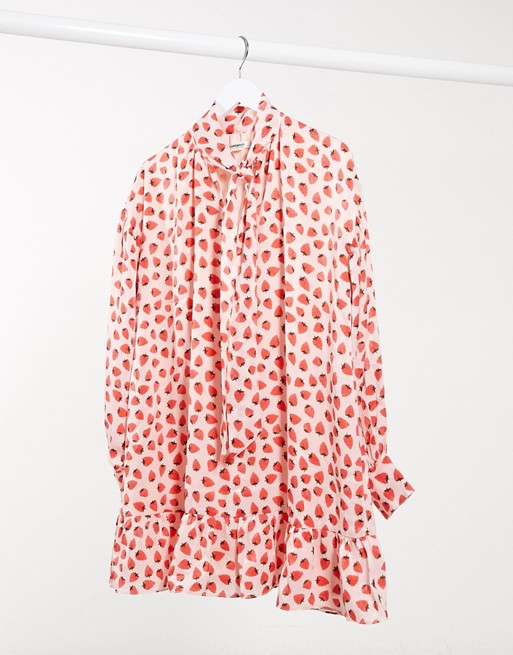 Glamorous mini smock dress with necktie and peplum hem in strawberry print, $56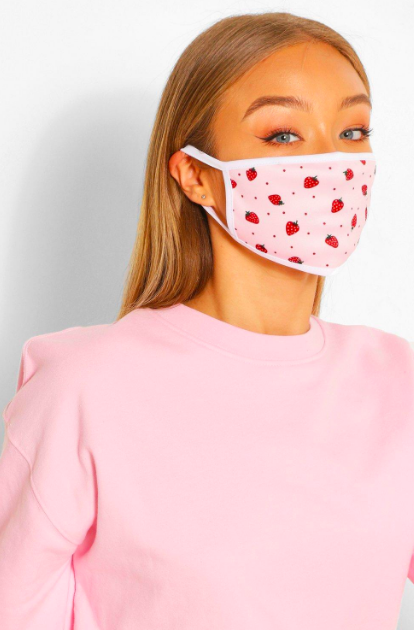 Strawberry Fashion Face Mask, $3.20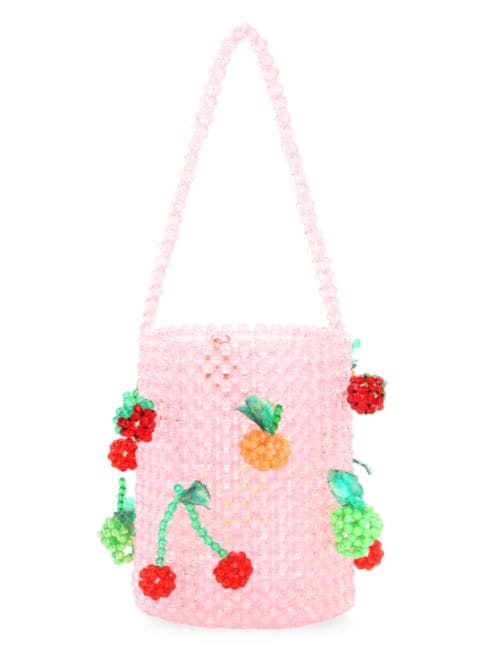 Susan Alexandra Fruit Salad Applique Beaded Bucket Bag, $262.50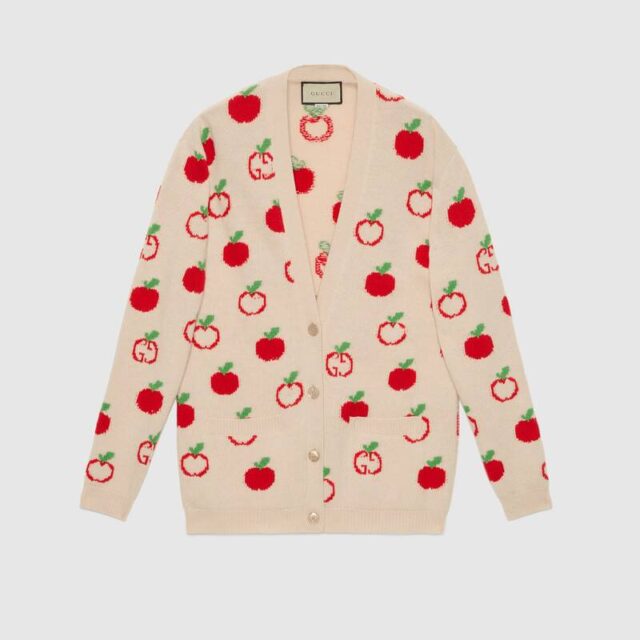 Gucci GG apple wool jacquard cardigan, $2,890
Monica Dimperio
Recovering fashion blogger and Founder of NYC-based creative consultancy, Hashtag Lifestyle.