5 Puka Shell Accessories to Gather Up For Your Summer Wardrobe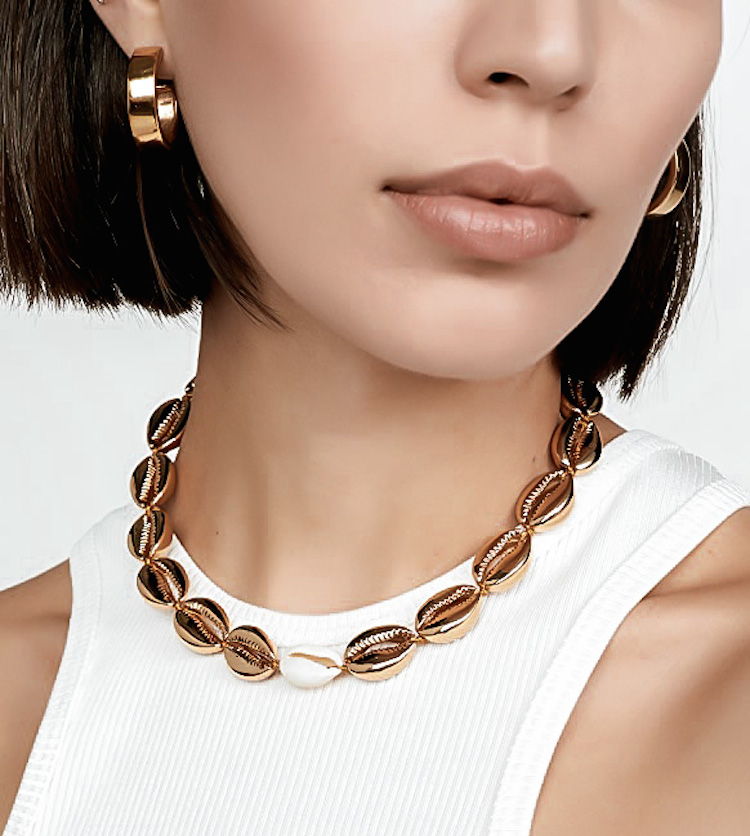 Imagine Chad Michael Murray's neck circa 2001. I know, really hard to only focus on his neck when he gets out of the ocean lacking a shirt. But, remember those puka shell accessories he wore?
They trickled from the set of "One Tree Hill" right into every skater kid's wardrobe. That, along with wide-leg work pants, and chain wallets. Stemming from the 90s surfer look, the crossover of the two styles: surfer and skater is similar to what we see today with modern shell style. Inspired by my favorite era, the 2000s, this look is not only skater kid-approved, but tbht-approved with its luxury revamp.
Shells dipped in gold? A statement for the high fashion runway, of course! No doubt shells are a summer beach staple. Though, it seems this summer shells are not just for the beach anymore. Puka shell accessories, or Hawaiian shells with holes, seem to be the most common "make it fashion" move of the summer for both modern-day 90's kids a.k.a Millennials.
High-end brands like Prada and Etro, and down to the new arrivals rack at fast fashion-ers, Zara and H&M are full of shell trimmed swimsuits, straw bags, and tank tops. Let's just say Sally is not selling these shells down by the seashore.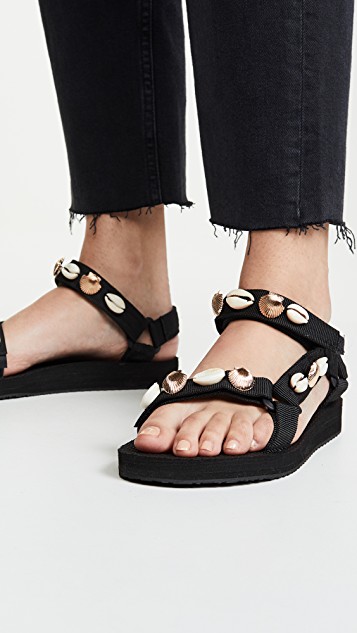 Arizona Love Trekky Fun Sandals, ($185)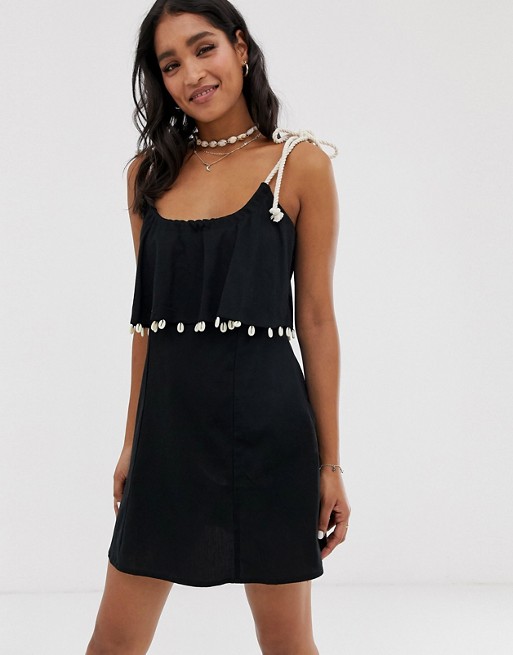 ASOS DESIGN Double Layer Mini Sundress, ($24.50)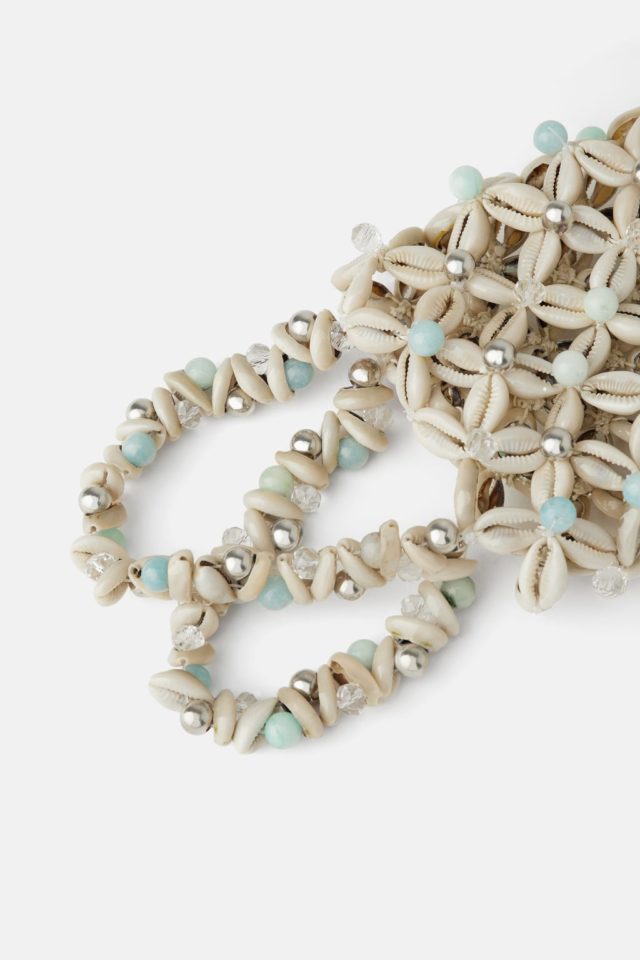 Zara Mini Handbag With Shells, ($59.90)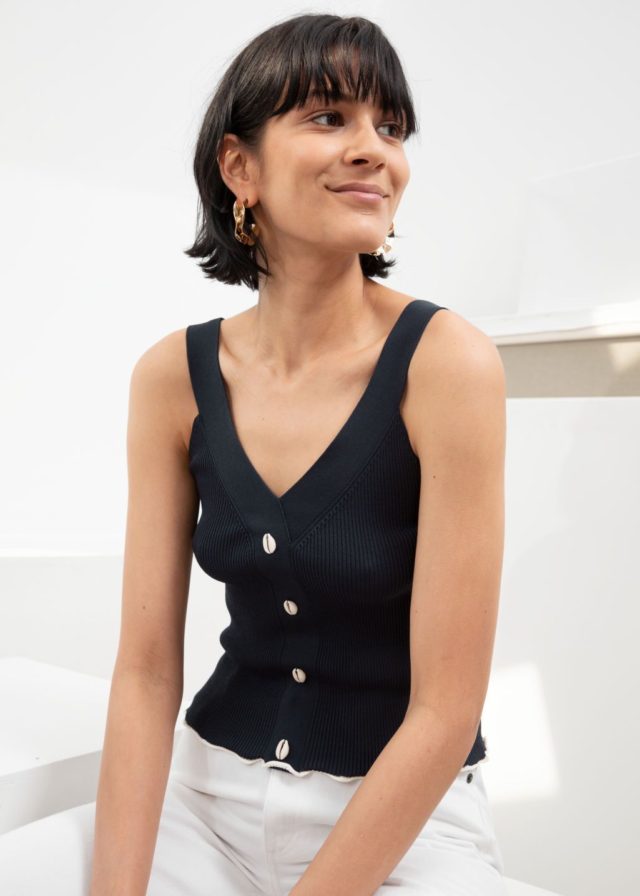 And other stories Puka Shell Micro Knit Tank Top, ($49)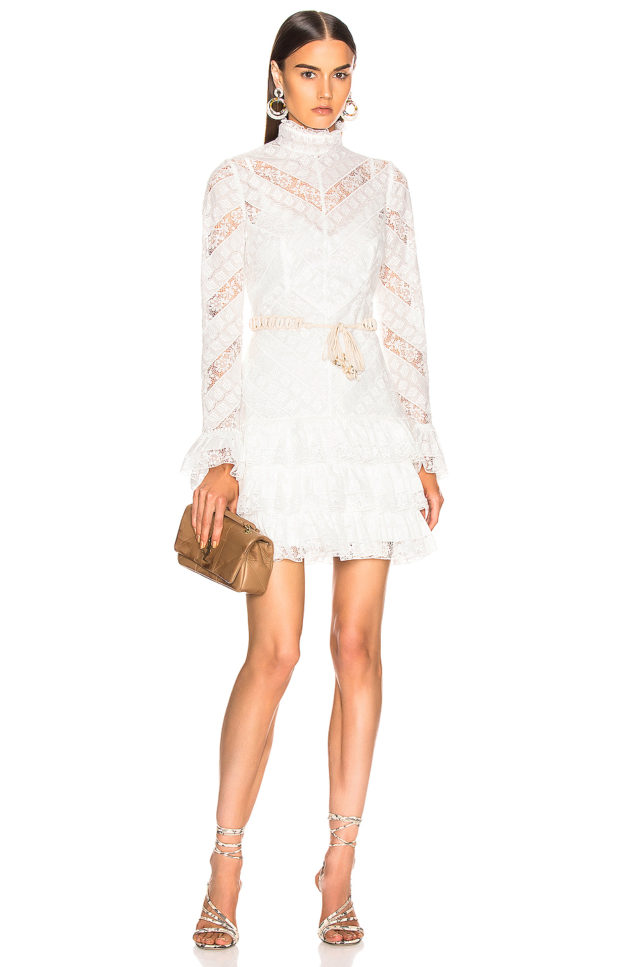 Zimmermann Women's Veneto Perennial Short Lace Dress, ($960)
Monica Dimperio
Recovering fashion blogger and Founder of NYC-based creative consultancy, Hashtag Lifestyle.